Lamorne Morris Cast In Sony's Bloodshot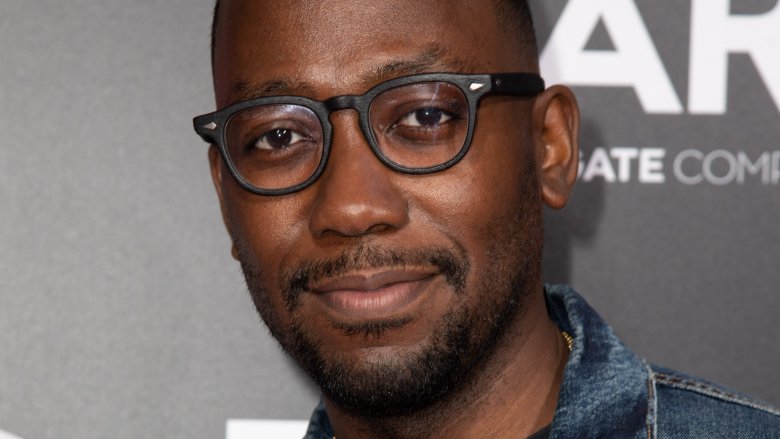 Getty Images
This New Girl alum has scored a new gig.
Lamorne Morris, whom you may recognize as Winston from New Girl, is set to star in Bloodshot, the upcoming Sony Pictures film starring Vin Diesel. 
Variety announced Morris' casting, revealing that he'll portray Wilfred Wigans, a scientist who becomes an "unlikely ally" to Diesel's Bloodshot. 
It appears that Wilfred is a new character crafted specifically for the Bloodshot film, as there is no character named Wilfred Wigans in the Valiant Comics series created by Kevin VanHook, Don Perlin, and Bob Layton. 
In Bloodshot, Diesel (and definitely not Jared Leto) leads as Ray Garrison, a super-solider the secret government organization known as Project Rising Spirit created and trained to hunt down rogue villains and vigilantes. Project Rising Spirit used nanites — microscopic computers that can wiggle their way into one's bloodstream — to grant Garrison his powers, the most notable of which is his ability to bounce back from an injury simply by packing protein into his always-snarling mouth. 
Based on the description given, one can surmise that perhaps Morris' Wilfred works for Project Rising Spirit or had a hand in developing the aforementioned nanites. Maybe, upon realizing the full scope of what the organization had done to Garrison by turning him into Bloodshot (and stripping him of his memories in the process), Wilfred chooses to turn his back on his formal responsibilities and help Garrison in his journey — whatever that may be. The hot rumor as of now is that Bloodshot may take inspiration from the Bloodshot Reborn series, in which the title character tries to remember his past life. Having an "unlikely ally" like Wilfred would certainly come in handy in that case.
Morris may have shot to mainstream fame as the quirky, lovable Winston on Fox's Zooey Deschanel-led sitcom New Girl, but that doesn't mean he can't totally crush it in action-packed a comic book movie. The actor recently appeared as Kevin in Game Night, the black comedy film that came out of left field and captured viewers with its perfect combination of hilarity and high-stakes action. Morris will certainly be able to deliver the same kind of magnetic performance in Bloodshot — and considering how gritty the film is expected to be, the actor's comedic chops will also bring a much-needed lightness to all the surrounding doom and gloom. 
Directed by Avengers: Age of Ultron visual affects artist Dave Wilson and also starring Eiza Gonzalez, Sam Heughan, and Michael Sheen, Bloodshot is due out in theaters on February 21, 2020.