Marvel Reportedly Responsible For Axing Donald Glover's Deadpool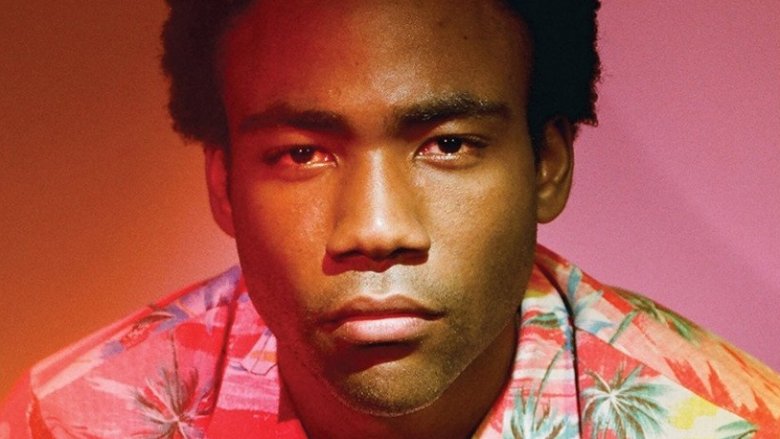 Disney's not the only one out here making controversial personnel decisions on behalf of its Marvel properties; as it turns out, Marvel can also do that all by itself. 
According to FX CEO John Landgraf, speaking in an interview with Variety, the March cancellation of the Donald Glover-led Deadpool animated series on the network had nothing to do with FX, and everything to do with Marvel. The implication from the exchange is that the comic book media giant wasn't happy with what Glover and his creative team were putting together with their intellectual property, and terminated the project for undisclosed reasons.
"They didn't want to do the show that Donald and Stephen [Glover] wrote," Landgraf said, speaking of Marvel's involvement in shutting down the project. "We would have done [the] show that Donald and Stephen wrote, but it wasn't our decision. When Marvel decided not to do that show, we parted company with them as did Donald and Stephen. Now it's totally up to [Marvel] whether they hire someone else to do a different show."
After the series got the axe, Glover shadily insinuated that what went on behind the scenes had been beyond his control. According to ComicBook.com, he tweeted, "For the record: I wasn't too busy to work on Deadpool." He followed that up by releasing a surreal "script" for the series that read as somewhat critical of Marvel, while steering clear of commenting on what actually happened.
"Doesn't Marvel have enough feel-good minority shows everyone supports but doesn't watch?" the script read in a Deadpool dialogue excerpt, in a classic representative example of how to burn a bridge professionally. "I mean, I think our show woulda been funny. I just wanted a place to be honest."
Stephen Glover also commented on the series cancellation, insinuating that it had to do with the type of topics the creative team wanted to cover in their TV series centered around the meta, pop culture-lampooning Marvel character.
Writing on Twitter in a since-deleted tweet, Stephen Glover said the final decision to cancel the show may have had to do with an episode spent on the topic of — of all things — pop singer Taylor Swift. 
"There really was a Taylor Swift episode," Stephen Glover wrote, according to TheWrap. "It was HILARIOUS. And it definitely was the last straw lol."
In any case, as Landgraf put it, Marvel has the rights to the Deadpool character, and also the last word as to what sort of show they produce based on him. In Landgraf's assessment, the studio is likely to take another crack at the material with another creative team — just not at FX.
"I think that Marvel will revive it, because they have the rights," he said. "They own the IP and they have the rights to do an animated adult series based on any of the X-Men characters, and based on Deadpool specifically."
According to Deadline, the Deadpool animated series was originally ordered straight-to-series for ten episodes, intended to premiere on the FX spinoff channel FXX.
Regardless of why it all went down, it's not like Glover's career is hurting from the loss of Deadpool. Along with brother Stephen, he's continuing to write and produce Atlanta for FX, and is also set to take on the role of Simba for the live-action remake of The Lion King from Disney, which owns Marvel Comics and Marvel Studios. 
Marvel is also still involved with FX regarding the live-action series Legion, which was renewed for a third season to air in 2019.