Daredevil Season 3 Coming To Netflix Later This Year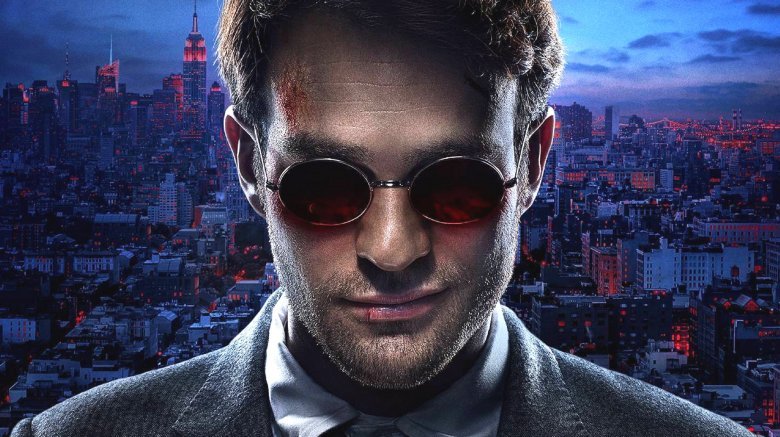 Marvel fans can plan to catch the third season of Daredevil before the year is up. 
During Netflix's Q2 earnings call, the company's chief financial officer David Wells confirmed that Daredevil season 3 will hit the streamer later in 2018. 
Wells brought up Daredevil when discussing Netflix's more immediate plans, revealing, "In the short term we've got new seasons coming up [in] the second half of this year of Orange Is the New Black, Ozark, Iron Fist, Daredevil, Narcos, the finale of House of Cards, [and] the follow-up series for Making a Murderer" (via Seeking Alpha). 
Wells also touched on Netflix's upcoming original series Insatiable, the Emma Stone and Jonah Hill-led trip Maniac, Simpsons creator Matt Groening's Disenchantment, and the Riverdale spin-off series Chilling Adventures of Sabrina. 
Looking at the respective announced release dates of the projects Wells mentioned, we can get a rough idea of when Daredevil season 3 might drop. 
The sixth season of Orange Is the New Black, the first series Wells listed, debuted on July 27 — a bit over the halfway-through-the-year point. Insatiable is coming to Netflix on August 10, Disenchantment is lined up for an August 17 premiere, Ozark's second season is set to launch of August 31, the sophomore season of Iron Fist will debut on September 7, Maniac is scheduled to premiere on September 21, and Chilling Adventures of Sabrina is due out on October 26. 
Now, August is pretty packed with Netflix originals as it is, and if Daredevil season 3 were going to debut this month, the streamer probably would have announced that already. The chances of seeing more Daredevil look better in September, but premiering two superhero series in the same month doesn't sound like the smartest idea. Can't force the Marvel TV fans to choose between the two, right? 
A mid-October or early November launch for the third season of Daredevil seems the best bet as of now, although the series returning sometime in December is just as likely. That could mean Daredevil will go up against Narcos, House of Cards, or the Making a Murderer sequel series Convicting a Murderer when it rolls out its third season, but given that the series a much different beast than those mentioned before, it wouldn't have too much trouble drumming up hype and grabbing viewers' attention. Plus, who doesn't love seeing Charlie Cox playing Matt Murdock, New York lawyer by day and the protector of Hell's Kitchen by night? No one we can name, that's for sure.
Check back with Looper to discover the exact date Daredevil season 3 will hit Netflix.