Vin Diesel's Bloodshot Casts Eiza Gonzalez, Sam Heughan, Michael Sheen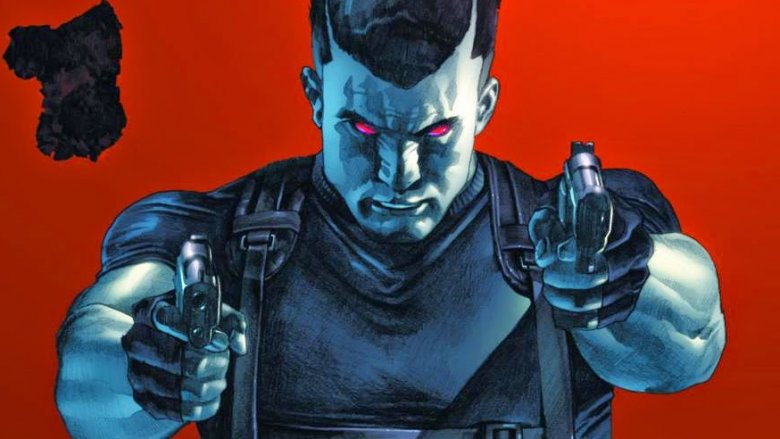 Valiant Comics
Three actors have scored their shot at Bloodshot. 
As confirmed by Variety, Eiza Gonzalez, Sam Heughan, and Michael Sheen have been cast in Bloodshot, the Vin Diesel-starring film based on the Valiant Comics character created by Kevin VanHook, Don Perlin, and Bob Layton. No details on Gonzalez's, Heughan's, or Sheen's character have yet been revealed. 
Fans will recognize Gonzalez from her breakout performance in Baby Driver. The actress was recently cast in Kung Fury 2 with Michael Fassbender, and has Robert Zemeckis' The Women of Marwen and Robert Rodriguez's Alita: Battle Angel in her docket. Heughan gained fame for his role as Jamie Fraser on the Starz series Outlander, and will next appear in The Spy Who Dumped Me for Lionsgate. Sheen is known for his work in the films Underworld: Rise of the Lycans, The Twilight Saga: New Moon, and on television series like Masters of Sex. The actor will next be seen in this year's Apostle from director Gareth Evans and in 2019's The Voyage of Doctor Dolittle. 
Dave Wilson is attached to direct Bloodshot, a solid choice considering his superhero movie connections; Wilson is Deadpool director Tim Miller's partner at production company Blur Studio. Fast and the Furious franchise producer Neal Moritz will, naturally, produce Bloodshot alongside Valiant Entertainment's Dinesh Shamdasani. Eric Heisserer, the Oscar-nominated screenwriter behind Arrival, is writing the script for the film. 
In the comics lore, Bloodshot was created by the secret government organization known as Project Rising Spirit, who transformed a man called Angelo Mortalli into a super-soldier trained to assassinate rogue super-humans. To turn Mortalli into Bloodshot, the coalition implanted microscopic computers (otherwise referred to as nanites) into his bloodstream, which granted him the power to recover from essentially any injury he sustained. However, the process also uploaded different identities into his brain, leaving him with no recollection of his life as Angelo Mortalli and with no idea of what the world is like outside of being Bloodshot. Within the current Bloodshot Reborn comic series, Bloodshot does attempt to have a normal life, so perhaps the Bloodshot film will include parts of that storyline to help ground the character a bit. 
Bloodshot doesn't have a set release date at the time of writing.