Stranger Things Season 3 Release Date Confirmed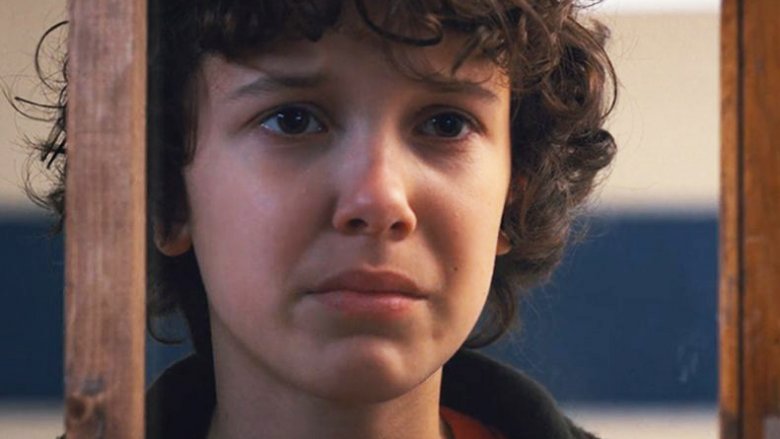 Though we saw the first official teaser for Stranger Things season 3 just a few weeks ago, the Duffer Brothers-created series won't make its long-awaited comeback for quite some time. 
Per Entertainment Weekly, during the Television Critics Association's summer press tour on Sunday, Netflix programming executive Cindy Holland confirmed that Stranger Things won't hit Netflix with its third season until summer 2019. 
This debut date was actually hinted at in the previously released teaser, which featured the totally rad new set piece the Starcourt Mall as well as a peek at Joe Keery's Steve Harrington working in the Scoops Ahoy Ice Cream shop alongside Maya Thurman-Hawke's Robin. The footage mentioned that the Starcourt Mall would open in the fictional Hawkins, Indiana "next summer" — and many took that to mean Stranger Things season 3 would hit Netflix then as well. Turns out they were right. 
It's a bummer that Stranger Things won't be back for another year, but Holland assured fans that the delay is for the greater good. The forthcoming season is set to include new "forces of evil" and far more special effects than past seasons, which calls for additional time in the editing room. Also, Matt and Ross Duffer and series executive producer Shawn Levy are still working out the kinks to ensure that the new season of the "handcrafted show" will be everything viewers have hoped for.
"The Duffer Brothers and Shawn Levy, they understand the stakes are high. They want to deliver something bigger and better than last year," said Holland. "I think it's going to be a fantastic season. It will be worth the wait."
The first two seasons of Stranger Things were set a year apart — in 1983 and 1984, respectively — and the second season premiered in October 2017, about a year and a half after the first dropped in July 2016. A summer launch for season three seems appropriate given the gap between the preceding installments. 
Stranger Things season 3 will follow the same time-jump pattern as seasons 1 and 2 did, with its events taking place in the summer of 1985. Levy once explained that there's a kind of "poppy fun" to upcoming episodes, and that the story shifts away from school dances and A.V. Club meetings to focus on "the swimming pool and campfires and parades and Fourth of July and fireworks" before all hell inevitably breaks loose.
Just as season 2 introduced new characters Max Mayfield (Sadie Sink) and Billy Hargrove (Dacre Montgomery), season 3 will bring us a few more fresh faces, including a sleaze-ball news reporter named Bruce (Jake Busey) and the smarmy Mayor Kline (Carey Elwes). 
Perhaps the biggest and best difference in Stranger Things season 3 is Noah Schnapps' Will Byers finally getting a break as the story veers to follow other characters and stories. "We're not going to put Will through hell for a third season in a row. He'll be dealing with stuff, but he won't be at rock bottom," Levy previously revealed to Glamour. 
Could Will be out of the Mind Flayer's clutches and — dare we say it — maybe even happy like a normal young teen should be, even for just a short time? That's something worth waiting a lifetime to see.