Stranger Things Cast Gets Two New Kids For Season 2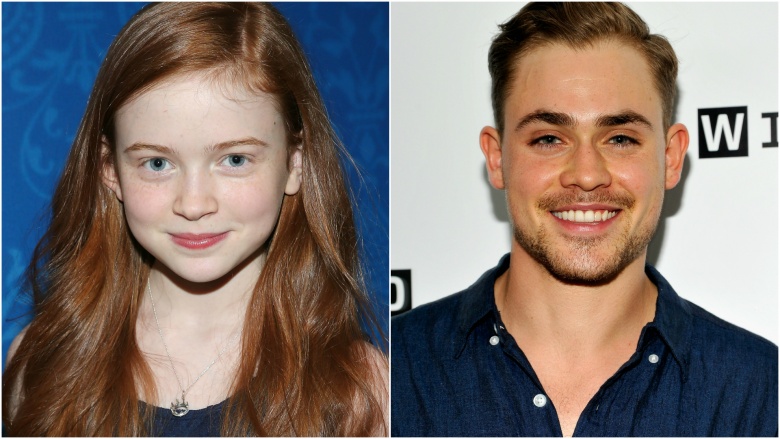 Getty Images
While we don't know much about what will happen during the second season of Stranger Things, a few new casting moves might offer clues.
According to The Hollywood Reporter, Noah Schnapp (Will Byers) and Joe Keery (Steve Harrington) will be upgraded from recurring roles to series regulars, but the big news is the addition of two new cast members: Sadie Sink and Power Rangers co-star Dacre Montgomery.
Sink, who began her career in the Broadway revival of Annie, will play Max, a "tough and confident girl whose appearance, behavior and pursuits seem more typical of boys than of girls in this era." She reportedly has a complex history and doesn't trust many people.
Montgomery will play Billy, her "edgy" older step-brother. He's good at playing drinking games, stealing girlfriends, and driving his black Camaro, but his charisma conceals his "violent and unpredictable nature."
That means the only new role to cast (from the leaked casting call) is "Roman," described as a male or a female of any ethnicity between the ages of 30 and 38. The character grew up homeless with a drug-addicted mom, and spent most of his or her life seeking vengeance after suffering a huge loss. He or she is an "outsider" who doesn't know how to deal with people.
We know Season 2 will pick up in 1984, but not a ton more than that so far. Although, the Duffer brothers have said there are lots of "major" hints about the story hidden in the episode titles.