Stranger Things: First Details About Season 3 Revealed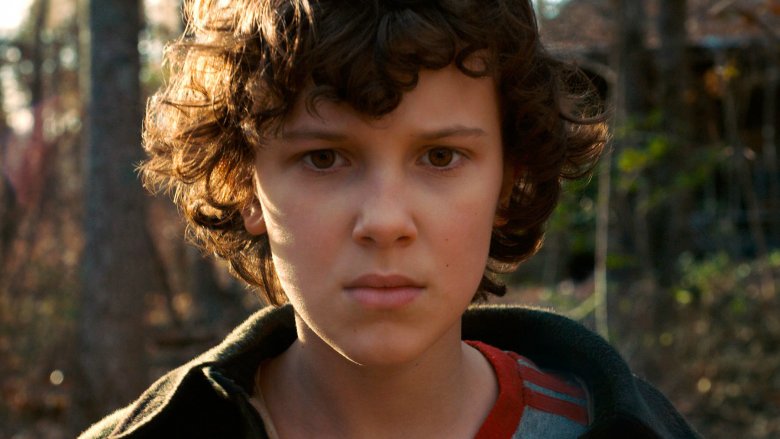 Netflix
It's never too early to start thinking about your next trip to Hawkins, Indiana. 
Five months after the second season premiere of Stranger Things, the cast and creatives behind the Netflix hit assembled for a panel at the Dolby Theatre in Los Angeles for PaleyFest LA. While they remained mostly tight-lipped about what's coming in season 3, executive producer Shawn Levy did reveal a few significant details to The Hollywood Reporter.
He said the third season will take place during the summer of 1985, one year after the events of Stranger Things 2. The time jump in between seasons is becoming something of a pattern as season 2 picked up about a year after everything that went down in season 1.
A few months back, co-creator Ross Duffer said one of the main reasons for that is because the show's young cast members are growing up so fast. "It will have to be somewhat of a time gap, because the kids are, I mean, they already look so much older," he said. "No matter what we want to do, I remember when we were originally talking about season 2, we wanted to just start it in Christmas and just go from there, but then we realized the kids are just too old, so we had to jump forward."
Meanwhile, Levy also revealed that love will still be in the air in season 3 after that magical Snow Ball dance in the season 2 finale. Eleven (Millie Bobbie Brown) and Mike (Finn Wolfhard) will be a couple at the beginning of the season, along with Lucas (Caleb McLaughlin) and Max (Sadie Sink). 
"Mike and Eleven and are going strong, so that's a relationship that continues, and same with Mad Max and Lucas," Levy said. "But again, they're like 13 or 14 year-old kids. So what does romance mean at that stage of life? It can never be simple and stable relationships and there's fun to that instability."
However, that was all news to Brown. None of the cast had received a script yet, and the 14 year-old actress learned about Eleven's love life at PaleyFest.
Levy also revealed that Steve Harrington (Joe Keery) will be a bigger part of season 3 than he was in the second season, but he'll also stay connected to the younger characters like Dustin (Gaten Matarazzo). "We'll definitely get to see some more of Steve Harrington in season 3, and I'll just say we won't be abandoning the 'Dad Steve' magic," he said. "I don't want to say much more, but I literally feel that we were walking along and we stumbled onto a gold mine with 'Dad Steve."
Although it's still not clear when the third season of Stranger Things will hit Netflix, Levy did confirm that production will begin shortly. "We are going back to work this month," he said.