Marvel Fans Start Petition Urging Disney To Rehire James Gunn For Guardians Vol. 3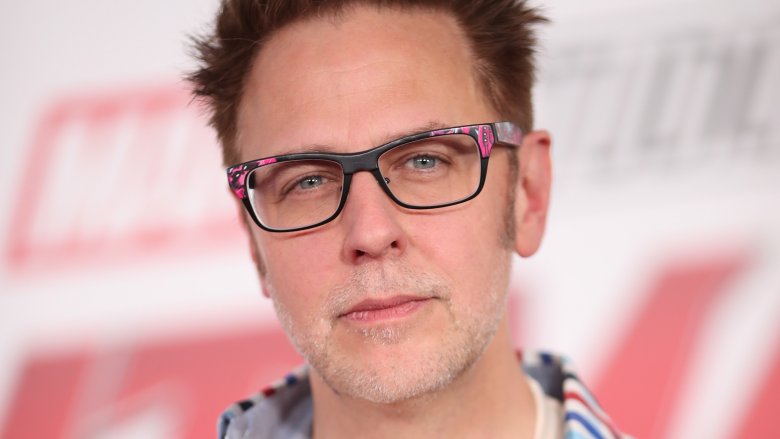 Getty Images
Marvel fans are taking a stand against Disney following the firing of filmmaker James Gunn from Guardians of the Galaxy Vol. 3, creating a petition calling for the House of Mouse to retract its decision to boot Gunn as the pic's director and bring him back on board. 
Over 259,000 people (at the time of writing, at least) have signed the "Re-Hire James Gunn" petition on Change.org started by apparent Guardians fan and Gunn-supporter Chandler Edwards, who hopes the entreat will "get Disney to realize the mistake they made and not do it again in the future."
On Friday, July 20, the same day he was due to make a major announcement at San Diego Comic-Con, Gunn was fired as the director of Guardians Vol. 3 and formally cut off from Disney. The shocking decision came after conservative news outlet The Daily Caller, as well as conservative media personalities Jack Posobiec and Mike Cernovich, dug up old tweets of Gunn's — some posted as early as 2008 — that many viewed as offensive and insensitive. In the years-old posts, Gunn made light of topics such as sexual assault, rape, and pedophilia.
When details of Gunn's firing went public, Walt Disney Studios chairman Alan Horn stated, "The offensive attitudes and statements discovered on James' Twitter feed are indefensible and inconsistent with our studio's values, and we have severed our business relationship with him."
Disney's move to fire Gunn has split Marvel fans, with some supporting the decision and saying he "must be fired," while others argue that he "did nothing wrong" and shouldn't have been punished for the things he said when he was "a dirty comedian." The hundreds of thousands who have signed the "Re-Hire James Gunn" petition, however, appear have taken a more balanced stance on the situation. 
As Edwards opined in the petition's description, "If people say a bunch of stupid s*** while working for a studio, the studio has full right to fire him over the possible controversy. This situation is very different though as he made these jokes years before he was working for Disney and also the fact that they were jokes ... If Marvel would come to their senses and re-hire Gunn that would be great but if all we can do is have proof by your signatures that Disney made a mistake I would still count that as a win."
This isn't the first time members of a fandom have struck up a petition in light of a public figure's firing. When network ABC (which is, like Marvel Studios, owned by Disney) fired Roseanne Barr and canceled her self-titled sitcom revival after the actress tweeted a racially charged remark about former senior presidential advisor Valerie Jarrett, some Roseanne fans were outraged. 
One Roseanne loyal, Ashley Díaz, created her own Change.org petition titled "Bring Back Roseanne!" that urged ABC to reboot the reboot.
"I support Roseanne 100%: she has done nothing wrong, in the juxtaposition of other celebrities who support the blue-tainted agenda," Díaz wrote in the summary of the petition, which more than 4,000 people have signed. "Let's bring back Roseanne and fight back in the name of free-thinkers everywhere!" 
Another fan, Alaina Duvall, stared the "Put Roseanne Barr back on the air" petition to argue that, because she apologized for her controversial tweet, Barr should be forgiven and re-hired. "If you don't put her back on the air your [sic] taking her freedom of speech and destroying her job because of it," the petition's description reads.
For Marvel Studios' part, a formal statement addressing Gunn's firing has not yet been given. However, several Guardians of the Galaxy franchise stars, including Chris Pratt and Zoe Saldana, as well as Gunn's brother Sean have come forward to ostensibly defend the filmmaker. Guardians actor Dave Bautista had perhaps the most passionate response to Gunn's dismissal: "@JamesGunn is one of the most loving, caring, good natured people I have ever met ... He's made mistakes. We all have. I'm NOT ok with what's happening to him."
With Gunn out of the director's seat, it's unclear how Guardians of the Galaxy Vol. 3 will move forward. The film was widely thought to be set for a 2020 release.