James Gunn Teases Possible Guardians Of The Galaxy Vol. 3 Release Date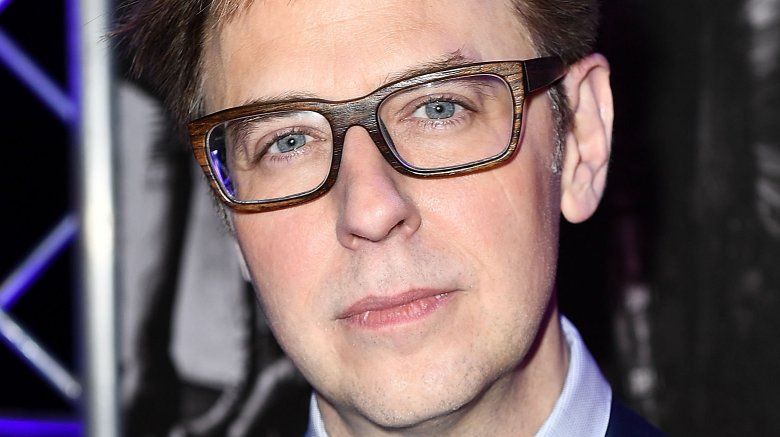 Getty Images
Guardians of the Galaxy Vol. 2 may have just opened in North American theaters, but that hasn't stopped director James Gunn from looking ahead to a third franchise installment.
In a recent Facebook post, Gunn discussed at length his writing and directing career, his motivations behind crafting Vol. 2, what Marvel loyals mean to him, and how his career has led him to the position he's currently in. But what stood out was a tiny tease regarding the future of the galaxy-saving Guardians. Gunn revealed that Marvel may have its sights set on a 2020 release date for Guardians of the Galaxy Vol. 3.
"I love you all," Gunn said, addressing Guardians fans. "I'll continue being here with you over the next three years as we create Vol. 3."
Gunn previously confirmed his return to the superhero series to write and direct Vol. 3, as he did with the 2014 original and the sequel, and it now appears that development on the upcoming flick is already underway. The three-year production time Gunn hinted at for Vol. 3 falls in line with that of Vol. 2. Gunn reportedly took two and a half years to develop, shoot, and edit the sequel, making a 2020 debut for the third film certainly seem possible.
Though Gunn offered a nugget of information regarding Vol. 3, he hasn't always been gung-ho about planning things so far in advance. In an interview with Fandango, which took place in the weeks leading up to the release of Vol. 2, Gunn commented on his aversion to pre-production.
"[The movie industry] is all about what's in the future; it's never about what we have right now," Gunn said. "I think if anything, [Guardians of the Galaxy Vol. 2] is about what they are in this moment—and I think that's what it's been like for me working on the movie. It really isn't about thinking down the road and how can we make something great someday—it's how can we make something great right now in this moment that will affect people's lives for the better."
But now that Vol. 2 is officially out in theaters, it looks like Gunn is eager to move forward for more Guardians fun.
No set release date beyond a 2020 window has been announced, but we'll update you as news breaks. Marvel has reportedly already locked in (via ScreenRant) three yet-untitled films for release in 2020—one on May 1, another on July 10, and a final flick on November 6. Perhaps Guardians of the Galaxy Vol. 3 will nestle into one of those spots. Until we know for sure, check out some of the best Guardians of the Galaxy comics ever written.