Guardians Of The Galaxy Stars Address James Gunn's Vol. 3 Firing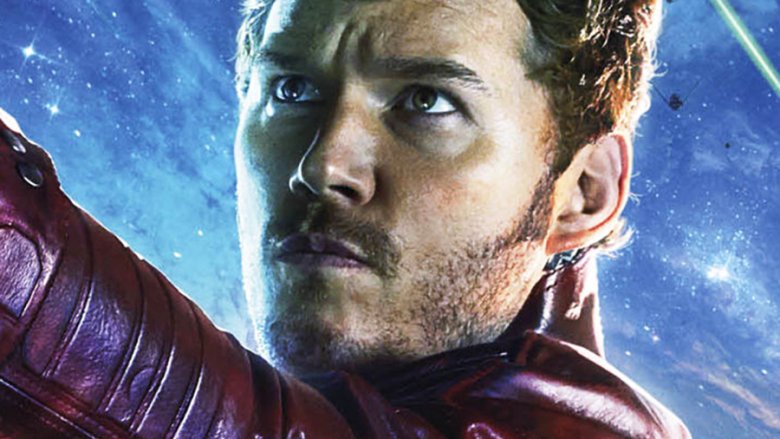 Following James Gunn's recent firing as the director of Guardians of the Galaxy Vol. 3, a move motivated by controversial past tweets of Gunn's that began circulating on social media after One America News Network correspondent Jack Posobiec shared a collection of them on Twitter, franchise actors Chris Pratt, Michael Rooker, and Zoe Saldana have come forward to address the situation. 
Pratt, better known as Star-Lord in the Marvel Cinematic Universe, shared on his Twitter account a quote from the Bible in light of Gunn's dismissal. 
"Understand this, my dear brothers and sisters. Let every person be quick to listen, slow to speak, slow to anger. JAMES 1:19," tweeted Pratt, adding a folded hands emoji and a red heart emoji at the end of his post. 
As for Saldana, she, too, appeared to speak out against Disney's decision, despite not mentioning Gunn's firing explicitly. A tweet the Gamora actress shared on Sunday evening was enough to indicate her thoughts on the matter: "It's been a challenging weekend I'm not gonna lie. I'm pausing myself to take everything in before I speak out of term. I just want everyone to know I love ALL members of my GOTG family. Always will."
Rooker, the man behind the blue-skinned bandit Yondu Udonta, left little up to interpretation in his response to Gunn's firing. Shortly after the news broke, the actor announced that he was leaving Twitter. 
"This account will be inactive after today. We're very tired & upset over the ongoing BULLS***... neither I nor my rep will use Twitter again.  Twitter sucks and I want nothing to do with it," Rooker wrote. "Thank you to all who gave kind words & support. See you on Instagram."
Both Dave Bautista, who plays Drax the Destroyer, and Gunn's brother Sean, who portrays Kraglin, previously defended the filmmaker as well.
"@JamesGunn is one of the most loving, caring, good natured people I have ever met," Bautista wrote on Twitter. "He's made mistakes. We all have. I'm NOT ok with what's happening to him."
Sean Gunn posted a 10-tweet thread discussing the situation, writing in part, "I love and support my brother James. And I'm quite proud of how kind, generous, and compassionate he is ... My hope is that fans continue to watch and appreciate the Guardians movies, not despite the fact that the filmmaker used to be kind of a jacka**, but because of it."
Marvel Studios has kept mum on Gunn's firing, having not yet released a formal statement as of Monday, July 23. 
At the time of his firing, Gunn was already working on a script for Guardians of the Galaxy Vol. 3, which raises the question about whether Disney will keep Gunn's written work or scrap it and select a different screenwriter to craft a new story. 
Guardians of the Galaxy Vol. 3 is believed to be set for release in 2020, though Gunn's firing may alter that potential debut window.