Fast X: The Unexpected Song Used For Jason Momoa's Villain Theme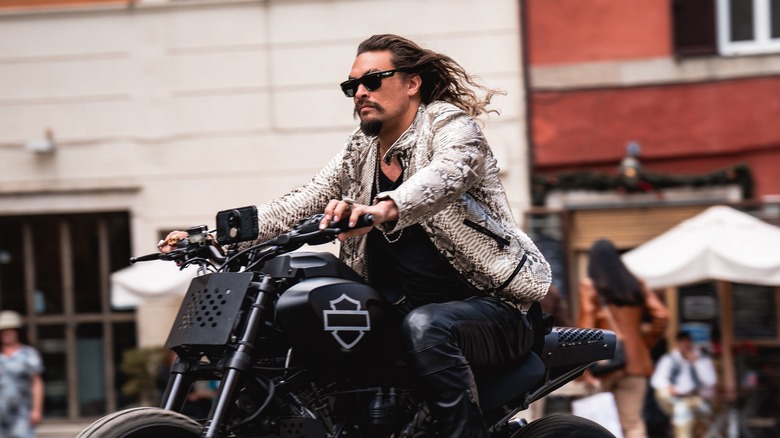 Universal Pictures
While the franchise has introduced many villains, there is no denying that Dante Reyes, played by Jason Momoa in "Fast X," is a different class of bad guy whose theme from the movie sounds like a twisted take on a cherished classic for a reason. 
Brian Tyler, the composer of "Fast X," had to develop a signature sound for Dante Reyes to match his vengeful psychopath demeanor and not omit his quirky yet cultured charisma. Since Momoa's unorthodox evildoer is a ballet enthusiast, "Swan Lake" being among his favorites, the titular track was remixed to draw fans into Dante's unique terror. "Instead of creating a dark energy theme, I went for alluring," Tyler told Variety. "I used high strings such as the harp, and then we get into bass music with modern instruments. It gives you this feeling that you can't look away." 
But not every alteration was to emphasize evil. The composer disclosed he made an unexpected addition to humble the beast, saying, "It's the third chord. In his theme, it's wrong. Every time it happens and cycles around, that chord goes inside your brain to understand where the music is supposed to go. It's like a dopamine hit, that's different and reminds you there's something off about him." Despite the changes, the composer believes it will still resonate, just with different results, saying, "...you can change the surrounding chords and you still hear the 'Swan Lake' theme even though it's way off. So, when you see it in the movie, you recognize the melody, but it feels wrong." Considerable effort went into crafting the antagonist, all the way down to the music, but after all that, how do fans feel about "Fast X" and its new villain?
Reviews are mixed on Fast X, but Momoa is the clear MVP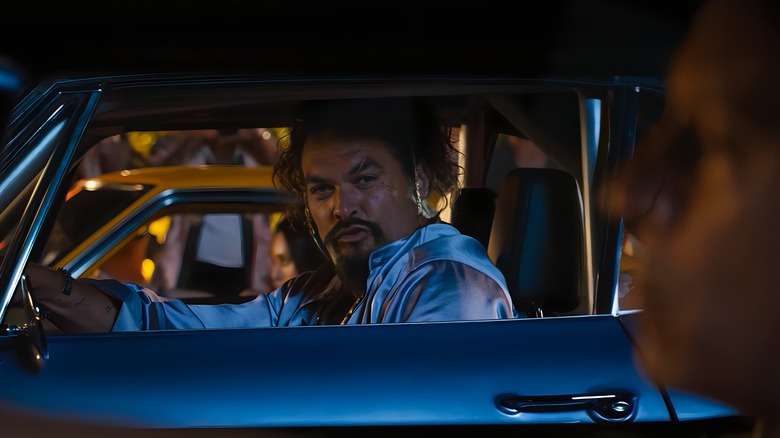 Universal Pictures
After watching Dominic Toretto (Vin Diesel) and his crew of battle-tested associates take on an assortment of truly formidable villains, ranging from cartels to special force-class operatives, it was going to take some next-level evil to get fans interested in buckling up for another ride. All the work that went into developing Dante Reyes, including his chilling soundtrack, paid off — as Jason Momoa's turn in "Fast X" have been very well received.
Early "Faxt X" reactions on Twitter included an abundance of positive sentiment from viewers that ranged from the movie being hailed as "gloriously & hilariously stupid" to praising certain elements like, "They have a lot of fun and do a lot of cool things with the storytelling and filmmaking." Others heavily revered Momoa's villainous run and the non-stop action, saying, "Fast X is the best ride you'll take this year." In addition, several people had no issue admitting the film was a high-octane thrill ride with Momoa easily stealing the show, like one fan, who posted, "'Fast X' puts the entire 'Fast & Furious' franchise back on track — thanks largely to Jason Momoa's Dante Reyes performance." In addition, the film also has a solid Audience score, and despite a bad critical rating, several reviews on Rotten Tomatoes from critics still have good things to say about Momoa's performance.