How Twitter Reacted To Fast X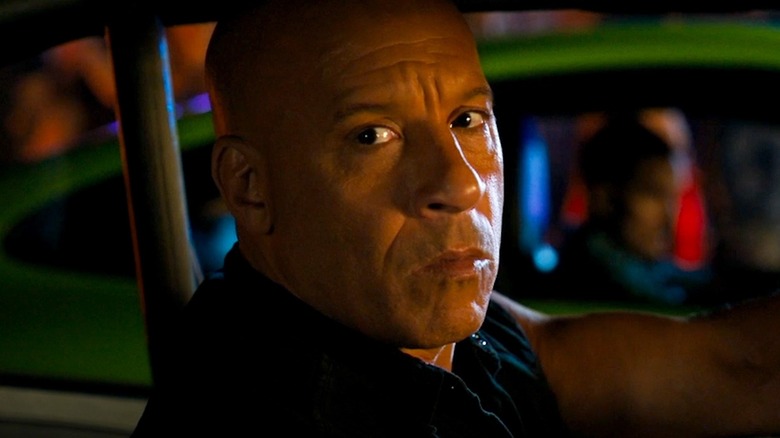 Universal Pictures
Just under two years after the premiere of "F9," the "Fast and Furious" franchise has zoomed back into cinemas. Director Louis Leterrier's "Fast X," the 10th installment in the main "Fast" saga, has made its theatrical debut, promising audiences a high-octane, pedal-to-the-metal moviegoing experience. In this film, Dom Toretto (Vin Diesel) will bring his family together to face off with the maniacal Dante Reyes (Jason Momoa), who seeks revenge on the heroes. His father, Hernan Reyes (Joaquim de Almeida), gave them a run for their money in "Fast Five" before meeting his end.
Reactions from those who got to see "Fast X" early arrived online ahead of its release, and for the most part, folks seem to be satisfied with the sequel. Sure, it's not the tightest story and can lean on the side of style over that of substance, but overall, it has been regarded as a strong blockbuster. Most agree that Momoa is a standout as Dante and that the action and drama are befitting of a "Fast & Furious" sequel. Of course, this begs the question: what do moviegoers think of the latest "Fast & Furious" installment?
As "Fast X" passes the starting line of its theatrical run, here's what theater attendees on Twitter have to say about it.
Many fans agree that Fast X is a pure entertainment joy ride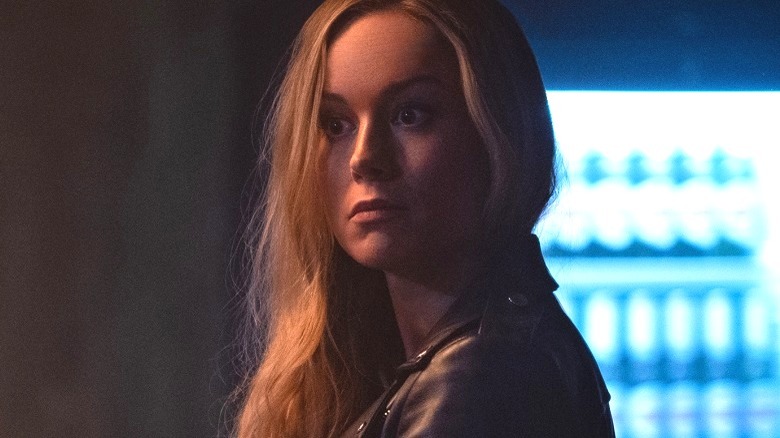 Universal Pictures
As the first public screenings of "Fast X" finished up, moviegoers took to social media to share their thoughts on the film. Overall, it sounds like an enjoyable cinematic thrill ride that left most folks thoroughly entertained.
Twitter user @Anthony_Post wrote in their mini-review, "I had a blast at #FastX Like, the most fun I've had in a theater since Barbarian." @MichaelCarelli also quite liked "Fast X," even though they called it "gloriously & hilariously stupid" in their tweet. Meanwhile, @twwlnh points out that the pacing isn't perfect, but it doesn't ultimately detract from the film's fun factor. "They have a lot of fun and do a lot of cool things with the storytelling and filmmaking," they concluded their string of "Fast X" tweets.
Echoing similar thoughts about the fun of "Fast X," @MakgSnake recommends that those going to see it just shut off their brains for a little while and enjoy the ride. Meanwhile, @Jacob_Hubby99 notes that "Fast X" doesn't do much to stand out from the rest of the "Fast and Furious" movies, but it's still an excellent watch, commenting, "You get cars breaking physics, you get funny moments, and of course.... FAMILY!" According to @everrvale, all of this is wrapped in some pretty trippy cinematography that's worth seeing on the big screen.
Fans have mixed feelings on Fast X's surprising elements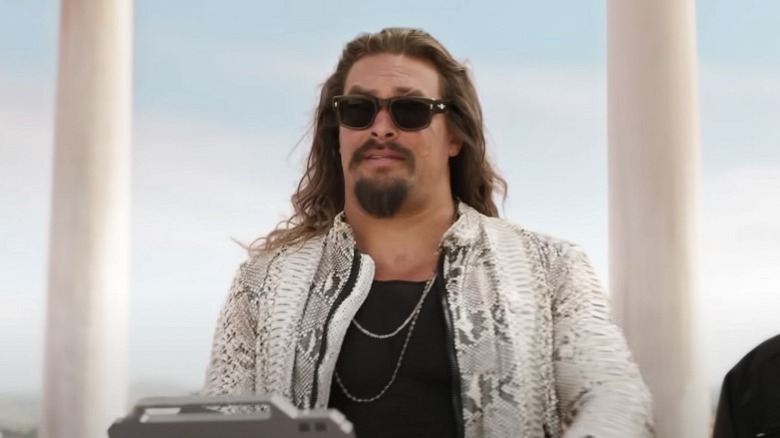 Universal Pictures
Alongside the action, flashy camera work, and pinch of comedy, "Fast X" has also been touted by fans as a movie with a few notable surprises up its sleeve.
According to fans, one of the most surprising elements of the film is Jason Momoa's Dante Reyes. The majority of fans online seem to agree with critics that his over-the-top performance is the unexpected highlight of the entire movie. @GIZZYFIZZY88 put Dante as the best "Fast & Furious" villain, while @aNichiporchik claimed that Momoa carries "Fast X" on his own. Making a pretty bold claim, @JuanAsyer10 tweeted, "Jason momoa deserve the academy award this year. Cause in Fast X he is the MVP not the fast family."
In addition to Momoa's surprisingly scene-stealing performance, "Fast X" viewers were shocked by the film's cliffhanger ending as well — one that has garnered largely negative reactions. Twitter users like @dinoluvrnat and @Nassir_23 were quick to complain about the ending, with @vazzarc stating that the conclusion makes "Fast X" feel like an incomplete movie. Comparing it to other franchise endings, @GothElke wrote, "Furious 7: perfect ending Furious 8: watchable Fast 9: I have no words too chaotic Fast X: ?!?!? What is going on here."
The seemingly entertaining yet frustratingly confusing "Fast X" is now playing exclusively in theaters.