Marvel Cinematic Universe To Introduce More LGBTQ Characters In The Future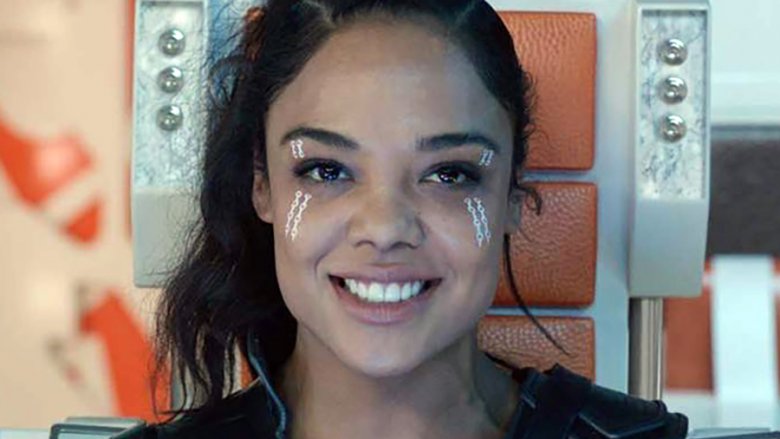 From Captain America's beard in Avengers: Infinity War to the franchise-altering Thor: Ragnarok to the film that started it all, Iron Man, there's a lot to love about the Marvel Cinematic Universe. Action! Adventure! Hard-drinking female warriors fighting power-crazed female villains! Baby Groot! That's what most everyone adores about the MCU, but there's one thing the sprawling, multi-billion-dollar-earning movie series hasn't gotten quite right: LGBTQ+ representation. 
Many fans have rallied for Marvel to remedy it's less-than-stellar representation of LGBTQ+ characters by simply including more of them in its superhero tentpoles moving forward. And, according to Marvel Studios president Kevin Feige, that's exactly what the company plans to do. 
Speaking in an interview with The Playlist, Feige revealed that Marvel Studios will introduce at least two LGBTQ+ characters in the future — one of which will be someone fans have never seen on the big screen before, and another whom viewers are already familiar with. 
The executive didn't mince words or skirt around the topic when it was brought up. Asked if "a gay, bi, LGBTQ, out character in the MCU" is "even in the works," Feige responded, "Yes ... Yeah, that's the answer." He then added that the characters are "both ones you've seen and ones you haven't seen."
Though Feige didn't dish up any additional details, keeping a tight lip on the characters' identities, it's widely assumed that Tessa Thompson's Thor: Ragnarok hero Valkyrie is the LGBTQ+ character who has already graced us with her presence. The actress previously confirmed that Valkyrie is bisexual, writing on Twitter back in October of 2017, "She's bi. And yes, she cares very little abut what men think of her. What a joy to play!" 
Sadly, only part of that proclamation was reflected in the final version of the movie; Valkyrie didn't give a hoot about men's opinions, but the single scene that addressed her sexuality (as it's depicted in the current comic books) was cut from the film. 
After the devastating events of Avengers: Infinity War (seriously, we can't even mention we're feeling under the weather without that Spider-Man's heart-wrenching "I don't feel so good" line flashing through our minds), we aren't sure whether Valkyrie is actually alive. Still, fans have their fingers crossed that she's a-okay and will be out and proud in an upcoming Marvel movie. 
As for who the brand-new LGBTQ+ character is and where they may first appear, the possibilities are endless. Will Brie Larson's Carol Danvers have a lady love in Captain Marvel? Or could Spider-Man: Far From Home introduce a queer teen vigilante like America Chavez (a.k.a Miss America) to banter by Spidey's side? Your guess is as good as ours, but when it comes down to it, we're just excited that Marvel is taking any sort of initiative to make its movie universe more inclusive.