Gina Rodriguez Wants To Play Marvel's America Chavez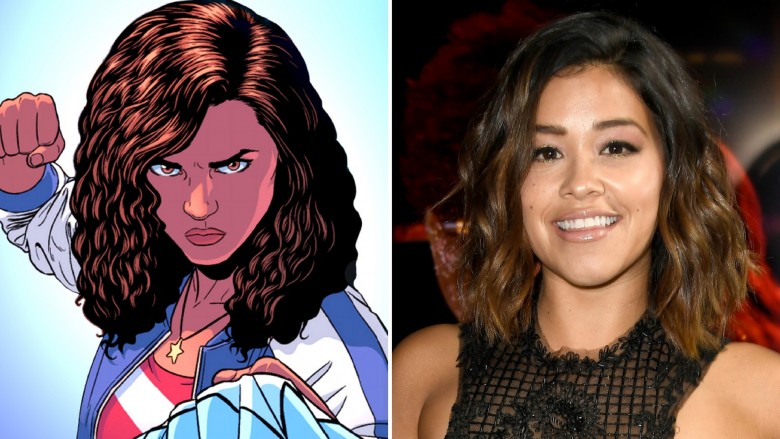 Marvel/Getty Images
Gina Rodriguez already plays a super mom on The CW's Jane the Virgin, but the actress has her sights set on a more out of this world hero: Marvel's America Chavez. In an interview with Geeks of Color at SXSW, Rodriguez revealed that she is a huge fan of the character and has already told her manager that, if America ever is adapted for live-action, she needs to get an audition ASAP.
America debuted in the limited series Vengeance in 2011 before joining the Young Avengers. The character, who sometimes goes by Miss America, can fly and has super strength, but her coolest power is her ability to literally punch a hole through reality. "She's a foxy, badass, hard femme Latina, who dates women and punches into other dimensions," Gabby Rivera, who is writing the solo series for the new fan favorite, told The Huffington Post. Rodriguez, a Golden Globe winner for the CW comedy, seems to be pretty familiar with the barrier-breaking hero, mentioning Rivera by name and responding to fans on Twitter with her enthusiasm about the character.
No plans for America to join the MCU are currently in the works, but, with the character's popularity among comics fans and with Marvel's increasing commitment to diversity, it's quite possible that she could show up somewhere in Phase 4 or even on a Marvel TV show. If she does, Rodriguez is definitely a name to consider. While we wait to see if America will be included in Marvel's future plans, find out what you can expect from Phase 4.