Aquaman Photo Shows Off A Massive, Mighty Sea Dragon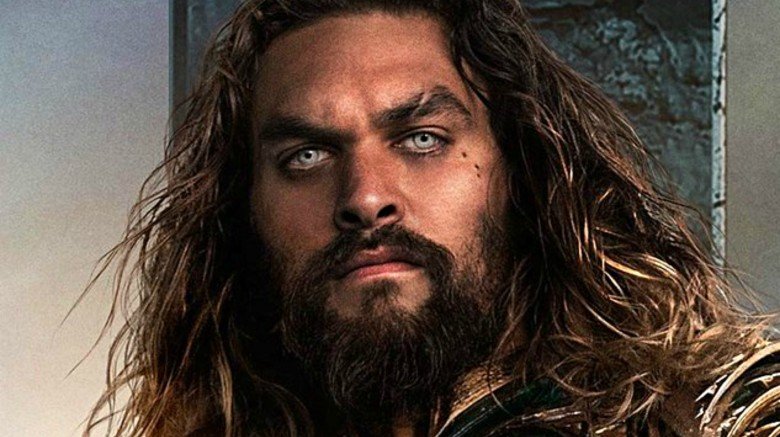 Game of Thrones has ice dragons and land dragons, but Aquaman's got a sea dragon that just might be cooler than anything Daenerys Targaryen hatched, imprisoned, and then set free.
Entertainment Weekly has a creature-centric new photo from director James Wan's Aquaman. The snap, the newest in a string of exclusive movie stills the outlet has released leading up to San Diego Comic-Con, gives an up-close look at an enormous sea dragon of Xebel, the underwater kingdom of Atlantis that King Nereus (Dolph Lundgren) rules over and Mera (Amber Heard) serves. 
Someone sits atop the dragon, but their face and body are blacked out — potentially suggesting it's a character we haven't yet seen and that their identity is a secret to be unveiled in the near future. Wan has already confirmed the Aquaman trailer is swimming ashore in Hall H at Comic-Con this weekend, so who's to say a big character reveal won't happen alongside that?
And before anyone cries out that it's definitely Aquaman riding the dragon in the photo, producer Peter Safran has clarified it isn't, since the mighty beast is of Xebellian origin. However, he did tease that the King of Atlantis might take one for a ride later on in Aquaman. 
"The idea was to turn on its head the idea of Aquaman riding a seahorse, take something for which he was mocked and turn it into something terrifying and impressive," Safran told EW. "He's a Xebellian creature, but I wouldn't be surprised if we saw Arthur [Curry, played by Jason Momoa] on one at some point."
Plenty of people are gunning for Aquaman to mark a turning point in the DC Extended Universe, hoping that the film will do Momoa's underwater hero justice after, ironically, Justice League failed to depict him in his truest, fullest form. With Patrick Orm on board as Aquaman's villainous brother Orm and Djimon Hounsou bound to dazzle as the decked-out-in-gold Fisherman King, Wan having described the story as a "classic Shakespearean story" and a "swashbuckling action-adventure," and now fans holding the knowledge that they'll see a mammoth sea dragon in the film, Aquaman has a lot going for it — enough to potentially usher in a new era of the DCEU and maybe even put Wonder Woman to shame like it was once promised to do. 
Dive below the surface of the sea when Aquaman debuts on December 21.