The Walking Dead Season 9 First Image, Plot Details Revealed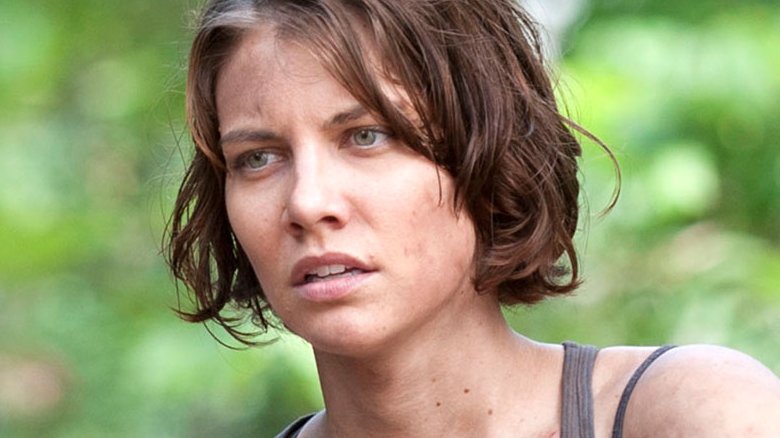 When the TV-watching world walks back to The Walking Dead for season 9 in October, they had better be prepared for major differences. Entertainment Weekly has the details on what those will include. 
The outlet shared the first image from The Walking Dead season 9, featuring Danai Gurira's Michonne riding on horseback as she leads the group behind her. This, according to new Walking Dead showrunner Angela Kang, reflects the stripped-back nature and "grittiness" of the upcoming season, in which survivors use "different kinds of weaponry" and rely on old-timey things as part of their new everyday lives following a time jump.
"We'll explore what happened as man made objects and structures break down. Infrastructure like roads and bridges are changing and crumbling. And we'll also explore what happens as resources are getting low," Kang explained. "There's a fun Western vibe that has emerged. We are going into a period where a lot of the things that we've seen in previous seasons have broken down, so they've got these horses and carriages that are being drawn around instead of cars."
Kang continued dishing up information on the ninth season of The Walking Dead, which she noted will mark the "start of a new chapter of the show." As the series' core crew continues to work toward cohesion and the opportunity for a better life, things won't quite go to plan — meaning the vision of utopia they hold might not come to fruition in the way they had hoped. 
"We'll see our group together working in unity in a lot of ways, but you'll also see some changes in the way that they deal with each other," she stated. "In some ways, you'll see that the vision has succeeded beyond anybody's wildest imagination. But you'll also see the cracks in that."
The biggest crack will undoubtedly come when lead actor Andrew Lincoln, who has been the face of the zombie-filled series since its freshman season, formally drops out of his role as Rick Grimes. Lincoln announced his intent to exit The Walking Dead earlier this year, and he's expected to appear in only a handful of episodes before saying his final farewell. 
With Lincoln's on-screen son Carl, played by Chandler Riggs, having been killed off in season 8, The Walking Dead is going to feel a whole lot different without the Grimes family involved. But at least we've got horse-drawn buggies and oil lamps to keep us satisfied, right? 
Hopefully this new direction into which The Walking Dead is headed will prove beneficial, and won't end up being yet another reason why so many people stopped watching the show.
The Walking Dead will return to AMC for season 9 in October.