Jeremy Renner Cast In Spawn Movie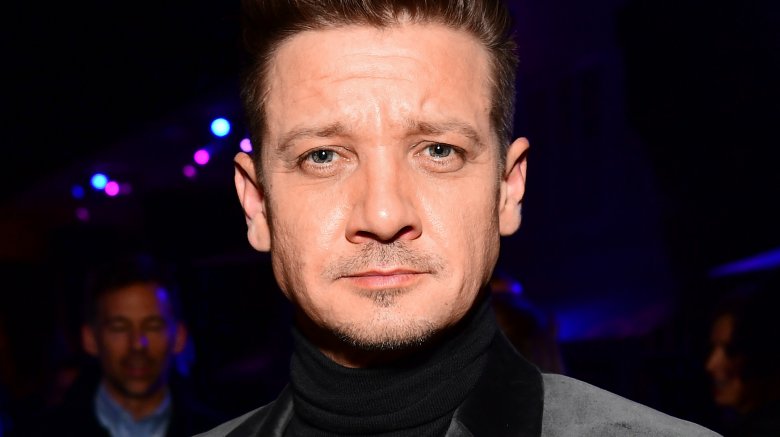 Getty Images
Teasing season is officially over. It's all about confirmed casting announcements from here on out — starting with Jeremy Renner's in the upcoming Spawn reboot movie.
After a decent amount of is-he, isn't-he speculation regarding Renner's potential involvement in the flick, Blumhouse Productions has asserted that the actor is indeed a part of Spawn. Per The Hollywood Reporter, Renner is set to star alongside Jamie Foxx in the Todd McFarlane-written and directed film, taking on the role of Twitch Williams, the movie's leading man. 
Foxx will portray Al Simmons, a murdered black ops agent who makes a deal with a demon to return to Earth in order to see his wife once more. Being an actual, literal minion of Hell, the creature tricked Simmons and sent him to the surface world five years after his death — enough time for his wife to have moved on. Now living under the moniker Spawn (fitting for a guy who's a super-powered servant of the underworld), he finds himself stuck in the war between Heaven and Hell with little idea how to free himself. 
Renner was linked to Twitch Williams, the honest-to-goodness, hardworking detective who partners with Spawn to seek vengeance for his daughter's death, just a few days prior to his casting. Sources originally relayed to That Hashtag Show that writer-director McFarlane and Blumhouse executives were eyeing Renner for the part, seeing him as the perfect complement to Foxx. At that time, however, his involvement had been confirmed. 
Renner will carry the weight of the Spawn film from start to finish — not only because he's in the starring role, but also because Foxx's Spawn "doesn't say a word the entire movie." If ever there was a time to make up for the actor's arrow-flinging hero Hawkeye being completely left out of Avengers: Infinity War, it's now.
Spawn doesn't yet have a release date, but the pic is reportedly planning to kick off production sometime this fall.