Spawn Movie Reportedly Eyeing Jeremy Renner For Lead Role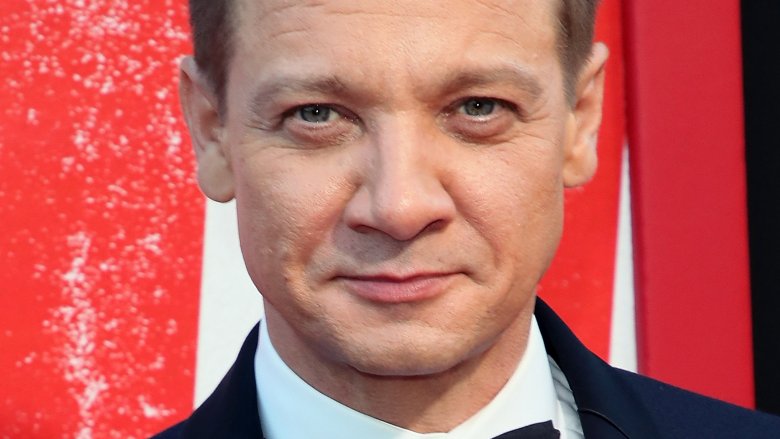 Getty Images
Will Jeremy Renner join Jamie Foxx in the upcoming Spawn movie? According to a report by That Hashtag Show, he very well might. 
The outlet details that Renner, best known to us Marvel fans as Hawkeye and One of Two Dudes Who Wasn't in Avengers: Infinity War, is being considered for a major role in writer-director-producer Todd McFarlane's Spawn reboot. But McFarlane and company aren't considering Renner for just a leading role. No, they are reportedly gunning for Renner to fill the lead role: Twitch Williams. 
A source close to That Hashtag Show, one that has some juicy insider knowledge of the film's behind-the-scenes happenings, relayed to the outlet that Renner is in contention to play Twitch, the truthful detective who teams up with Al Simmons, a.k.a. Spawn, to avenge his daughter's death. As Looper previously detailed, Jamie Foxx is on board to portray Spawn, the murdered black ops soldier who returns to Earth after making a deal with the devil. 
Foxx's antihero "doesn't say a word the entire movie," as McFarlane once explained, so placing the non-mute Twitch Williams front and center makes sense — even if he isn't the title character and the film isn't really "about" him.
Though no one involved with Spawn has yet confirmed or denied that Renner is set to play Twitch, THS' original report brings up an intriguing point that helps corroborate the claim: Renner and Foxx recently sat down for a chat as part of the digital series Off Script, in which Foxx interviews A-list celebs. (Think Inside the Actors Studio for the modern era of Hollywood.) Did the pair's schedules align because they're about to start working on the same project? One would like to hope.
Hearing that Renner might portray Twitch in Spawn will undoubtedly result in some girlish squeals of glee from fans, but they would be wise to withhold some excitement until an official announcement is made. As reliable as That Hashtag Show has been in the past with its ahead-of-time casting reports, it isn't guaranteed that Renner will lead the film. 
If the actor does end up boarding Spawn as Twitch, it will mark his first live-action role in a comic book-based film outside of the Marvel Cinematic Universe.