The 2023 Writers Guild Of America Strike Explained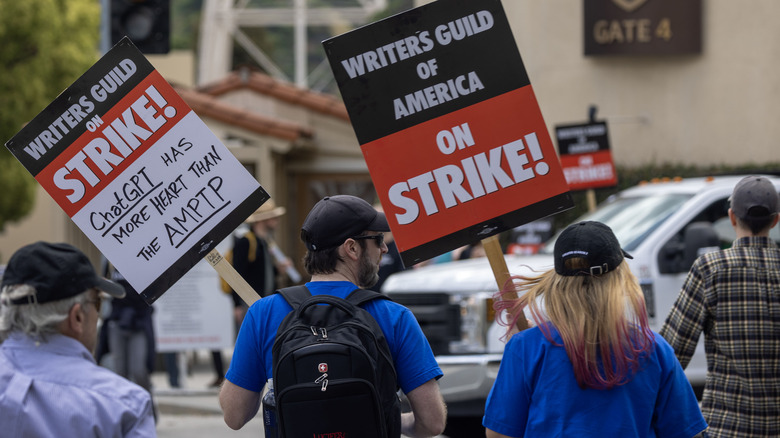 David Mcnew/Getty Images
At 12:01 a.m. on May 2, 2023, the Writers Guild of America (WGA) initiated a strike after contract negotiations between the union and the Alliance of Motion Picture and Television Producers (AMPTP) concluded without an agreement. The decision was finalized after a recording-breaking strike authorization vote reached an approval rating of 97.9% out of the 78.79% of members who participated. The two contenders in play are the WGA, which comprises two American labor unions representing West and East Coast writers of motion pictures, television, radio, and online media, while the AMPTP is a trade association representing Hollywood's major media companies, including but not limited to Amazon, Apple, Disney, NBC, Netflix, Sony Pictures, and Warner Bros.
Every three years, a contract between the two is reevaluated and renewed when the terms are agreed upon. This year, the contract's deadline was set for May 1. After weeks of ongoing negotiations, the WGA and the AMPTP were unable to reach an agreement in time, resulting in a strike until the union's needs are met, which could take an unknown amount of time. Until then, how will the ongoing strike impact the entertainment industry, and why should you care? Here's everything you need to know about the 2023 Writers Guild of America strike.
WGA's demands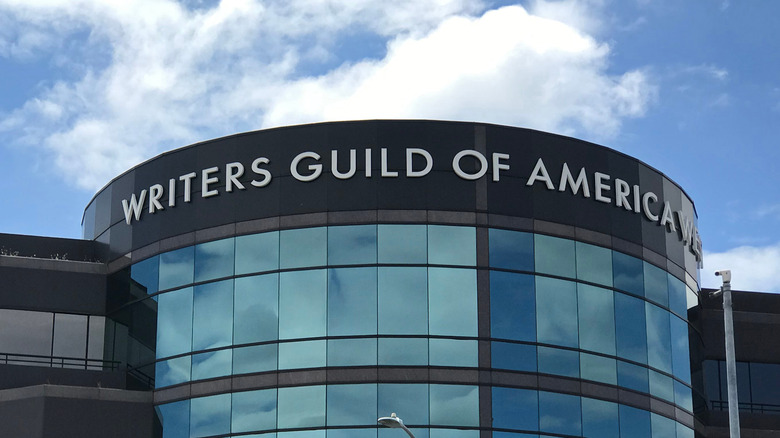 Alex Millauer/Shutterstock
On March 7, 2023, WGA members approved a list of demands which propose a modified approach to writer compensation, including an increase in all compensation minimums, an increase in residuals, minimum staffing requirements, improved pension and health plans, and the regulation of artificial intelligence in scriptwriting. These demands confront ongoing issues devaluing writers and threatening their rights in the uncharted territories of streaming and rapid technological advancements. "Companies have used the transition to streaming to cut writer pay and separate writing from production, worsening working conditions for series writers at all levels," WGA wrote in a statement addressing the crisis titled "Writers Are Not Keeping Up." "On TV staffs, more writers are working at minimum regardless of experience, often for fewer weeks, or in mini-rooms, while showrunners are left without a writing staff to complete the season. And while series budgets have soared over the past decade, median writer-producer pay has fallen."
In other words, writers working in streaming are not treated equally to those working in broadcast and theatrical releases. The WGA proposal chart outlines a set of protections that would keep streaming writers on par with broadcast and theatrical standards. It's noted in WGA's "Writers Are Not Keeping Up" that the rise of streaming services as the primary source of entertainment has led to a significant shift in the industry, where half of series writers can be found working for these platforms. However, the AMPTP has yet to show any urgency to adapt to these changes.
AMPTP's counter offers and rejections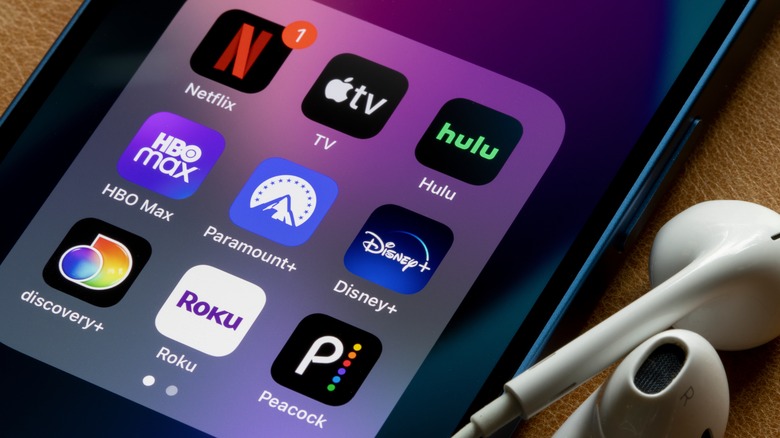 Tada Images/Shutterstock
In response to WGA's proposals that would secure approximately $429 million per year for writers, AMPTP's counter-proposals offered significantly less, totaling $86 million per year, 48% of which is cited from the minimums increase. Most proposals were met with insulting counteroffers or flat-out rejections. "It's clear from the studios' response they weren't engaged in a serious negotiation and that they were inviting this labor action. We had no choice," Lila Byock, writer for HBO's "Watchmen" and "The Leftovers," told Variety.
Unsurprisingly, the AMPTP sees things differently, writing in a statement, "The AMPTP presented a comprehensive package proposal to the Guild last night which included generous increases in compensation for writers as well as improvements in streaming residuals." They continue by revealing their biggest points of contention to be the Guild's "mandatory staffing" and "duration of employment" protections. "The AMPTP member companies remain united in their desire to reach a deal that is mutually beneficial to writers and the health and longevity of the industry."
The timeline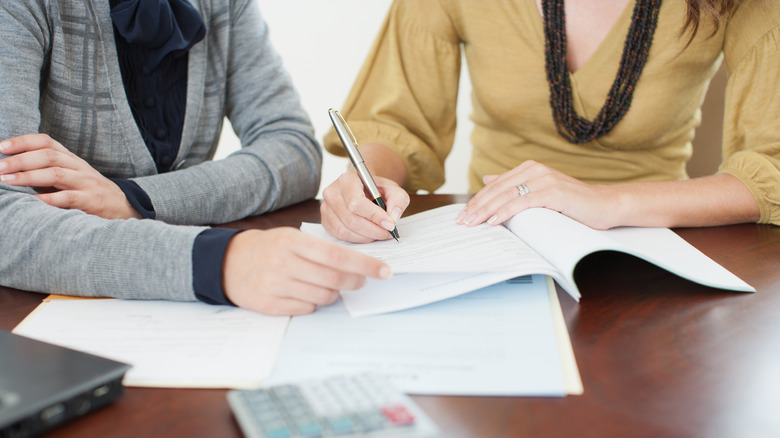 Rob Daly/Getty Images
Although studios and networks appear to be feigning ignorance in the wake of the strike, the WGA's response comes as a surprise to no one else. With stakes high and big changes being requested, the possibility of a strike has been on everyone's minds since the lead-up to negotiations at the beginning of the year. Instead of doing their part to address the issues raised, studios were making adjustments behind the scenes in an attempt to soften the blow as best they could before negotiations even started. In preparation, production schedules were sped up, and scripts were stored in advance, while priority is being given to international productions and unscripted shows.
Beginning in March, 98.4% of WGA members voted in favor of a list of demands brought to negotiations that began on March 20, 2023. Unable to make any headway, the WGA called for a strike authorization vote among its members from April 11-17, 2023. "They have listened politely to our presentations and made small moves in only a few areas, almost entirely coupled with rollbacks designed to offset any gains. In short, the studios have shown no sign that they intend to address the problems our members are determined to fix in this negotiation," WGA negotiators told The Los Angeles Times. The WGA inevitably called for the strike when neither party reached common ground by the May 1 deadline, beginning picket lines on May 2. As predictable and preventable as the work stoppage was, the AMPTP refused to budge, leading to where we are today.
What has changed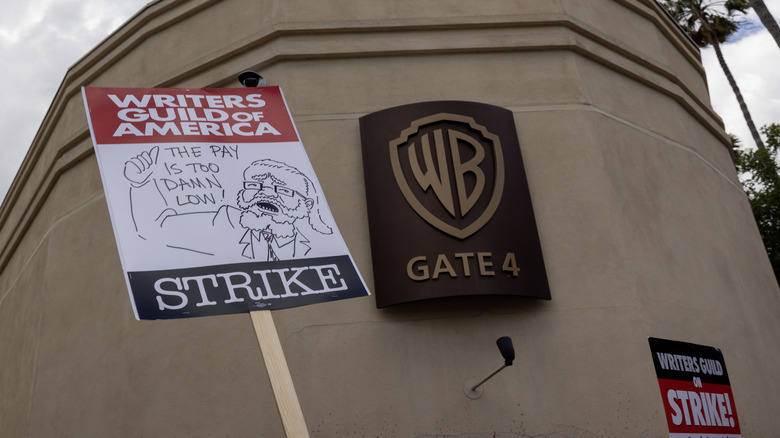 David Mcnew/Getty Images
In WGA's "Writers Are Not Keeping Up," the rise of streaming and inflation are cited as the two major contributors to the devaluation of writers. In the highly profitable business of entertainment, writers are being left behind as studios and networks work to cut costs at the writers' expense, with TV writers taking the brunt of the blow. Breaking down WGA's numbers, more writers than ever are working at Minimum Basic Agreement (MBA) regardless of experience and larger workloads, while feature screenwriters' compensation has yet to increase since 2018, marking a 14% cut in pay when accounting for inflation.
Shorter series and longer breaks between seasons popularized by streaming only add to the hardships of writers and their inability to make a stable, comfortable living. Up-and-coming writer Alex O'Keefe, who booked his first TV writing gig on FX's "The Bear," reveals to The New Yorker the harsh reality of working over Zoom in his tiny unheated Brooklyn apartment. When "The Bear" won the WGA Award for best comedy series, O'Keefe attended the ceremony "with a negative bank account and a bow tie that he'd bought on credit." "It's a very regular-degular, working-class existence," he explains. "And the only future I'm seeking financially is to enter that middle class, which has always been rarified for someone who comes from poverty." As more workers continue to speak out, it's undeniable that thousands of writers share O'Keefe's sentiment.
The impact of previous strikes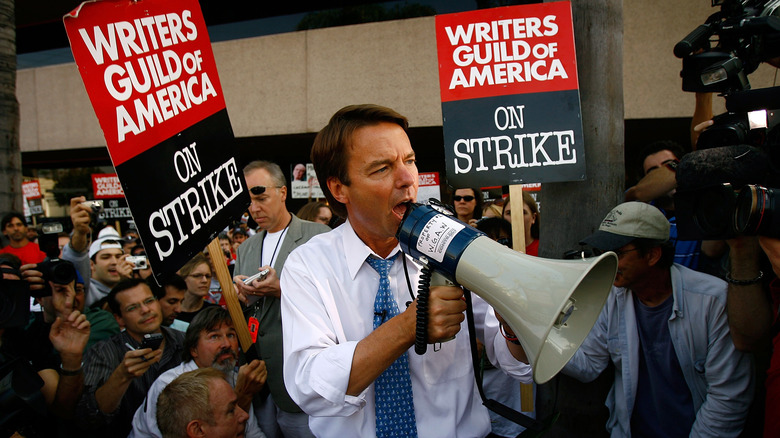 David Mcnew/Getty Images
The 2023 WGA strike is the seventh one to take place since the union's founding in 1933. Writers' strikes have previously been organized in the years 1960, 1973, 1981, 1985, 1988, and 2007 — the longest lasting 153 days in 1988. The last time talks about a possible strike were floated was in 2017 when the WGA called for a strike authorization vote. Fortunately, a contract agreement was reached in time to avoid the strike. However, when trying to cope with current events, many are reminded of the most recent strike that lasted 100 days in 2007-2008.
On November 5, 2007, the WGA went on strike when the AMPTP rejected a series of proposals crucial to the future of the entertainment industry. Protections regarding new media, animation and reality program writers, and DVD residuals were front and center during a time of rapid technological and industry changes — much like today. The consequences of the strike were detrimental, costing California's economy $2.1 billion and 37,700 jobs. An overwhelming amount of TV programs were scrapped while reality programs like "The Apprentice" thrived through the chaos. But if you're looking to the past for answers, you won't find many. Fifteen years is a long time, and a lot has changed. The adversities of the COVID-19 pandemic and the sheer gravity of what is at stake suggest that today's strike could result in greater devastation.
What it means for everyone else in Hollywood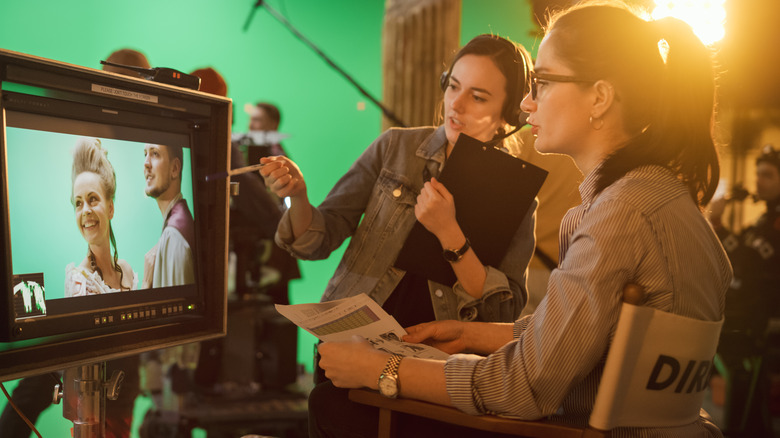 Gorodenkoff/Shutterstock
Without writers, Hollywood is scrambling amid halted productions and a subsequent shutdown. This strike is much bigger than the writers and studios involved. No script means everyone else down the line can't move forward with their jobs, putting the more than 400,000 industry workers at risk, including directors, producers, actors, and crew. "This time, we've just come out of a pandemic lockdown, on top of an ATA action in which many writers lost agents, jobs, and health care. Inflation is out of control. The price of groceries is insane. A lot of people are struggling, and I'm not just talking about writers," Angela Workman, writer of "The Zookeeper's Wife," tells Deadline.
TV networks do their best to hoard scripts before a potential strike, but without writers around to make changes or continue stories, that method can only take them so far. Film studios, on the other hand, aren't as reliant on writers once a screenplay is complete — but a series of critically panned flops that came out of the 2007-2008 WGA strike prove it's an all-around risky move. Outside the immediate industry, small business owners will also feel the ripple effects of the strike. Rental companies, caterers, and the real estate industry are among the many who rely heavily on Hollywood's business. Basically, the clock is ticking, and it won't be long before the industry, along with the entire state of California, suffers.
TV shows and movies affected by the strike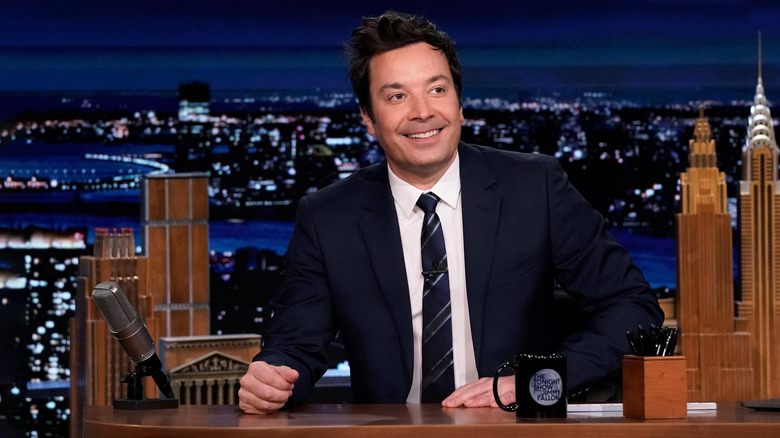 NBC
You may be wondering, "How does this affect me?" Well, unfortunately, many of your favorite shows have already gone dark, with more set to follow. Late-night talk shows like "The Late Show," "The Tonight Show," and "Late Night" are the first to go, since turnaround on episodes happens on a daily basis, along with the sketch comedy show "Saturday Night Live." Luckily, this strike is fighting for the best interest of comedy-variety and talk show writers. "Companies have refused basic MBA protections — minimums for scripts and weeklies — for comedy-variety writers when they work on streaming series, even though episodic writers working for the same companies have those minimum standards," the WGA writes in their "Writers Are Not Keeping Up" bulletin. "Under the current MBA, compensation for writers on streaming comedy-variety series is entirely negotiable. Unsurprisingly, the amounts paid to these streaming writers are often lower than those paid to their peers." In the meantime, these writers will have to rely on the union strike fund like everyone else as their source of income, hoping for a better future.
Many other writers' rooms have shut down in solidarity with the strike. Showtime's "Yellowjackets" was one day into writing Season 3 before pausing for the strike. Netflix's "Cobra Kai" showed no mercy when they halted writing for Season 6. Netflix's "Big Mouth," ABC's "Abbott Elementary," and Starz's "Power Book III: Raising Kanan" have also shut their writers' room doors, while NBC's "Night Court" and CBS's "The Talk" have ceased production for the time being.
Industry solidarity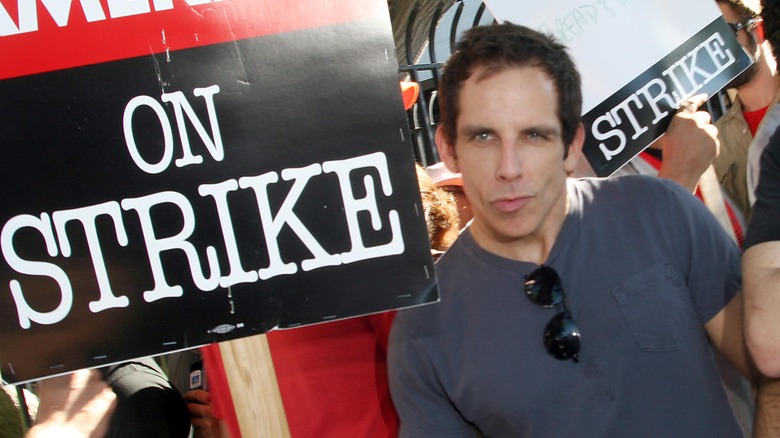 Matthew Simmons/Getty Images
A labor union is only as strong as its members. During the current and past writers' strikes, members of the WGA have remained united through even the darkest times, demonstrating their power and determination to fight for workers' rights. Not only is the WGA one of the largest labor unions in the country, but it's also made up of some of Hollywood's biggest celebrities, putting a unique spotlight on its inner workings. Many stars, both members and non-members of the WGA alike, have already spoken out in support of the strike.
Before the strike was official, Seth Meyers shared his thoughts during a "Late Night" segment, saying, "What the writers are asking for is not unreasonable. As a proud member of the Guild, I'm very grateful that there is an organization that looks out for the best interests of writers." "Yellowjackets" co-creators Ashley Lyle and Bart Nickerson also released a video statement, claiming, "The studios have been getting away with murder, and they know it." Other notable names who took to social media have included "Abbott Elementary" creator Quinta Brunson, "Everything Everywhere All at Once" writer/director Daniel Kwan, "Full Frontal with Samantha Bee" and "Ted Lasso" writer Ashley Nicole Black, and Luke Skywalker himself, Mark Hamill, amongst others.
Hollywood labor unions' respond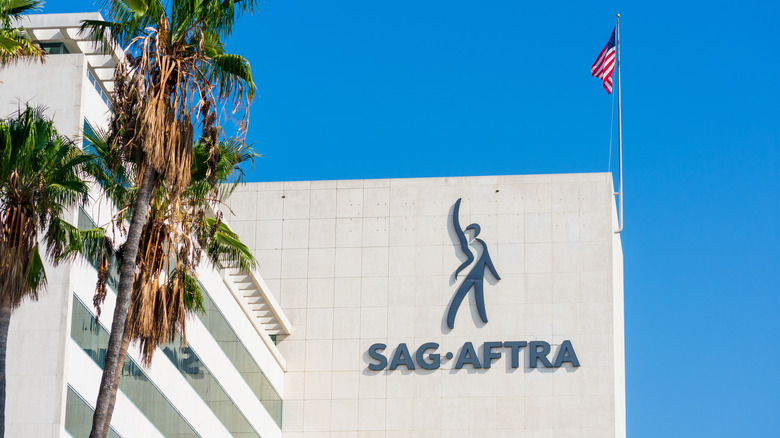 Michael Vi/Getty Images
When it comes to striking, writers are not alone. Other Hollywood labor unions, such as the actors union SAG-AFTRA, the directors union DGA, the below-the-line union IATSE, and Teamsters Local 399, are publicly backing the cause by respecting picket lines. "We're all sticking together," Teamsters leader Lindsay Dougherty told Variety. "We have an opportunity to change things in this industry, and the only way we're going to do that is if we're together."
However, non-WGA unions remain under contract with a no-strike clause. In response, each union has released its own set of recommendations for how its members should approach picket lines. Besides Teamsters, who offer protection against choosing not to cross active picket lines, the remaining unions encourage members to demonstrate their individual rights while advising against the potential consequences, such as being replaced on a job by an employer. These conditions could change as the rest of their contracts are renegotiated later this year.
The possibility of more Hollywood labor union strikes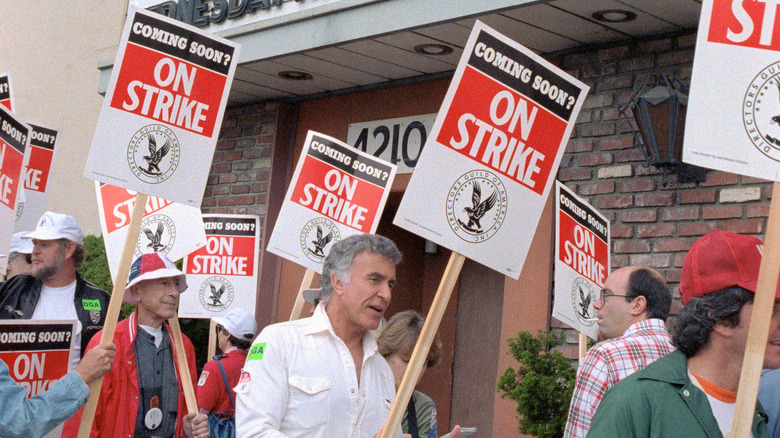 Bettmann/Getty Images
The next unions to enter the negotiation ring are SAG-AFTRA and the DGA, whose contracts expire on June 30. The DGA is scheduled to begin formal talks with the AMPTP on May 10, 2023, while the SAG-AFTRA is scheduled for June 7, 2023. However, tensions are already high for the DGA's negotiations — and it's not just because of the WGA strike.
Late last year, the DGA received an unsatisfactory response to their "preliminary conversations" with the AMPTP. "The studios are not yet prepared to address our key issues," DGA's leaders announced in February. "The more important issue at stake is whether the studios will decide to appropriately address the concerns of our members. Those concerns include wages, streaming residuals, safety, creative rights, and diversity. If the studios do not address these issues, they know we are prepared to fight." Although SAG-AFTRA has yet to specify its demands, it's expected to follow the same transformative approach as the WGA and the DGA, causing whispers among the industry that more strikes could follow.
Why you should care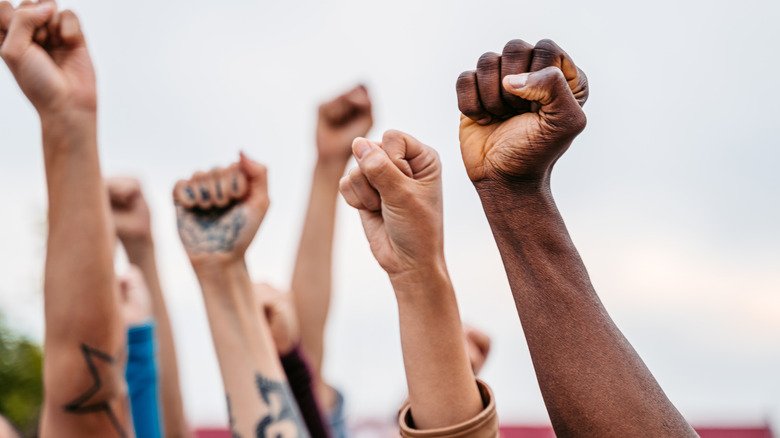 Urbazon/Getty Images
As devastating as missing out on new episodes of your favorite show may be, a much bigger picture looms in the background. Not only will this strike set a precedent for all upcoming Hollywood labor union negotiations, but it also sets the stage for workers' rights and protection expectations across all industries.
Last year, the U.S. labor movement appeared to be on the rise as retail, service, health care, and transportation sectors organized campaigns at historical rates, while approval rates reached the highest they've been since 1965 at 71%. There was a nearly 50% increase in strikes compared to 2021 as workers urged for corporate cooperation. Although unions have seen a lot of growth, non-union jobs have grown at an even faster rate, ultimately leading to falling union rate numbers. Unionization obviously has a long way to go, but the unity expressed and attention surrounding the WGA strike can help to normalize fair working conditions and inspire the rest of the U.S. workforce.