Firefly Lane: Jolene Purdy Wishes She Were More Like Justine In Real Life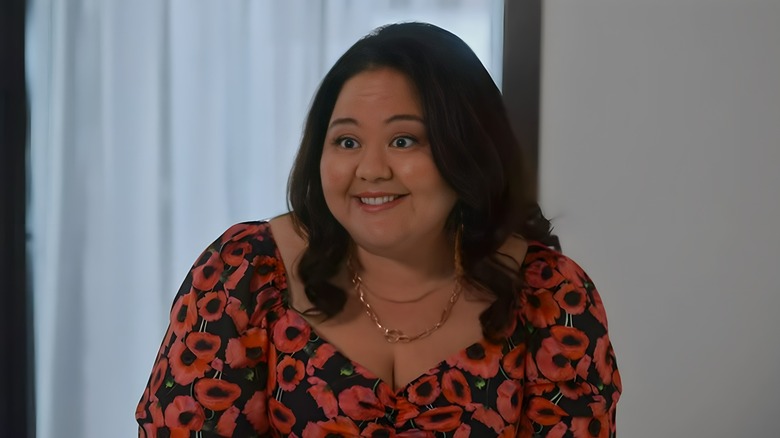 Netflix
It's pretty natural for a show to introduce some new blood when it fires up for another season. Such was the case with Jolene Purdy, who joined the cast of the Netflix drama series, "Firefly Lane," in its second and final season. Purdy plays Justine Jordan in the show, the talent agent for Tully Hart (Katherine Heigl).
Though "Firefly Lane" is mainly focused on the decades-long friendship between Tully and Kate Mularkey (Sarah Chalke), there is also plenty of focus on the career paths of its two central characters. This naturally leads to Justine becoming a pivotal force for Tully in Season 2 of the series.
For her part, though, Purdy wishes she had a little bit more of Justine's confidence. "She's so fun. I second-guess myself on everything, and that girl does not," she told Netflix. Though the actor clearly relished the chance to play the part of Tully's headstrong agent, with the announcement that "Firefly Lane" would be canceled at the conclusion of Season 2, Purdy only got to play Justine for a single season.
All the same, Purdy remained effusive with regard to her affection for Justine Jordan on "Firefly Lane," again stressing the differences between herself and the character. "She's so self-aware, and I love it," she said. "I want to be her. I'm not her. It's sometimes fun to get to play things that are just outside of your comfort zone."
Purdy had great praise for co-star Katherine Heigl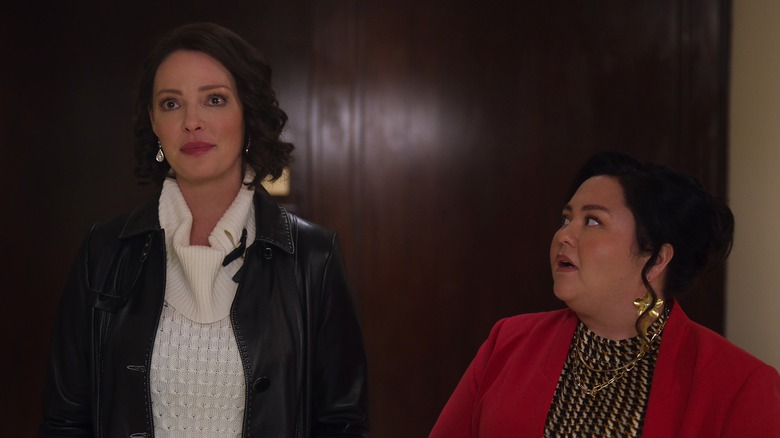 Netflix
While Jolene Purdy doubled down on her sentiment that she is not like the character she plays in "Firefly Lane," she was excited to have the opportunity to perform with some amazing actors in bringing the series to life on Netflix. While there are numerous noteworthy performances in the series, Purdy had particular praise for Katherine Heigl, who she shared several scenes with. "She is incredible. She is so kind," the actor said. 
Purdy went on to add that the two stars shared a connection that allowed them to develop a quick friendship on the set of the show. "We are both married and have kids, and we talked about how annoying and amazing our children are at the same time. And just how hard it is to be a working mom in this industry," Purdy said.
Luckily for the two working moms, "Firefly Lane" was as kind to its performers as it could be, considering the show's tight shooting schedule. "Working on 'Firefly Lane,' with women running the show, they understand work-life balance," Purdy explained. "The entertainment industry is 16-hour days, but they really catered to a better balance."