Katherine Heigl Credits Firefly Lane's Success To Its Imperfect View Of Friendship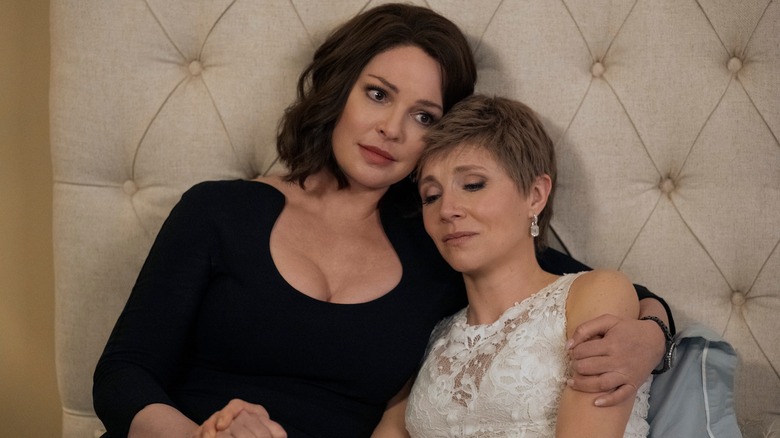 Netflix
With the second half of "Firefly Lane" now streaming on Netflix, fans have reached a conclusion of the generation-spanning saga of Kate Mularkey (Sarah Clarke) and Tully Hart (Katherine Heigl). The show has been one of the streaming platform's recent success stories, and former "Grey's Anatomy" star Heigl has a theory of her own as to why the series seems to resonate so much with viewers.
She shared her idea about the success of "Firefly Lane" during a People interview about the show's appeal. "It's not some fairy tale version of female friendship," Heigl said. "There is a lot of resentment under the surface. There [are] a lot of things that go unsaid. There is a lot of feeling."
With those elements in place, it's really no wonder that "Firefly Lane" was able to find an audience. And Heigl seems to think that the imperfections present in the relationship between Kate and Tully only serve to make it that much more relatable to the show's fans.
Heigl says the show's central friendship is 'very relatable and very honest'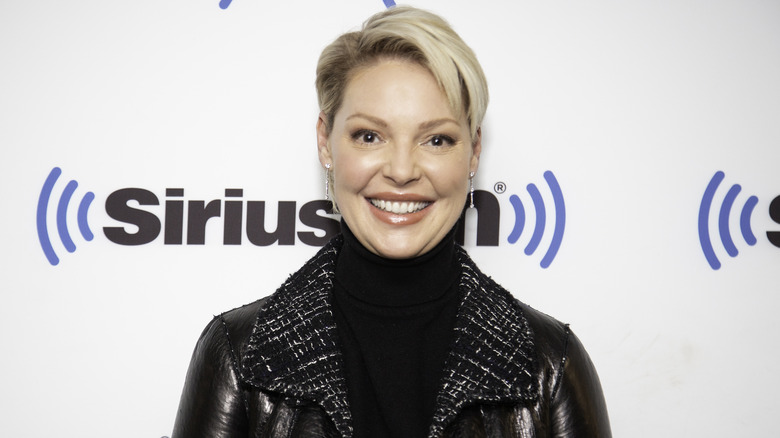 Santiago Felipe/Getty Images
Katherine Heigl went into more detail about the dynamic between her Tully Hart and Sarah Clarke's Kate Mularkey over the course of "Firefly Lane" Seasons 1 and 2: "From Kate's perspective, she can't really speak her truth to Tully or be her strong self with Tully, that Tully takes over. And a lot of that feels, to me, very relatable and very honest in terms of our relationships with one another throughout this life," Heigl opined.
"Watching them love each other and struggle with each other, and then have all these fabulous memories and moments and time together, I think it speaks to all of us," Heigl said. And, according to Heigl, the show's central relationship has a universal appeal: "And that's what life is about, those relationships and those memories and those moments and how we deal with each other and how we continue to love each other despite disappointments and resentments and all of that."
Some "Firefly Lane" fans are divided over the central conflict between Tully and Kate in Season 2, but for Heigl, the warts-and-all depiction of friendship is more valuable than a more sanitized version of the same subject matter.