Why Was Firefly Lane Canceled? - The Real Reason Netflix Ended The Series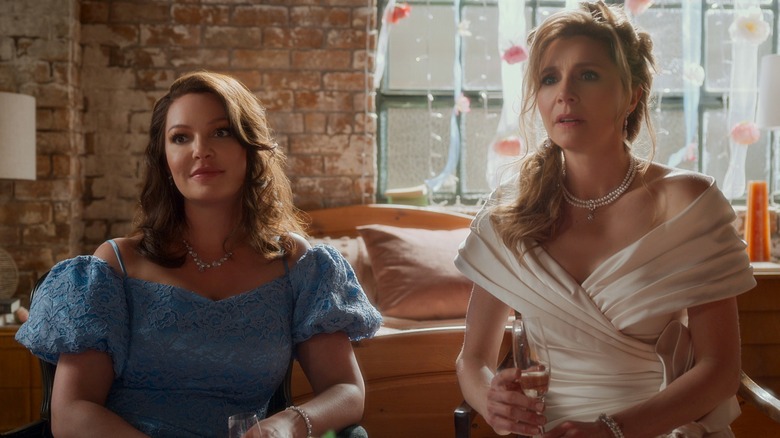 Netflix
The great thing about adapting books for film and television is that they come with a built-in audience, so long as the studios do the source material justice. However, with the oversaturated market of constant new content funneling in, many shows are lucky to survive for longer than a single season. Case in point, while "Firefly Lane" managed to get a second season from Netflix, the series had to supersize it in order to wrap things up.
Based on the book of the same name by Kristin Hannah, "Firefly Lane" charts the lifelong friendship between Kate Mularkey (Sarah Chalke) and Tully Hart (Katherine Heigl). While producer and showrunner Maggie Friedman told Glamour that she could have kept the story going, she also hoped to end the show properly if it wasn't renewed.
"It was an ongoing conversation between myself and Netflix," Friedman explained. "Originally, season two was just going to be ten episodes, but I was talking to one of the Netflix executives who's been such a great champion of the show and said, 'I know where the end of the story is. I know exactly what I want it to be." Though Friedman never explicitly said that Netflix was going to cancel the series, it sounds like Season 3 might have been an iffy prospect for the streamer.
Season 2 was extended so that the show could wrap up properly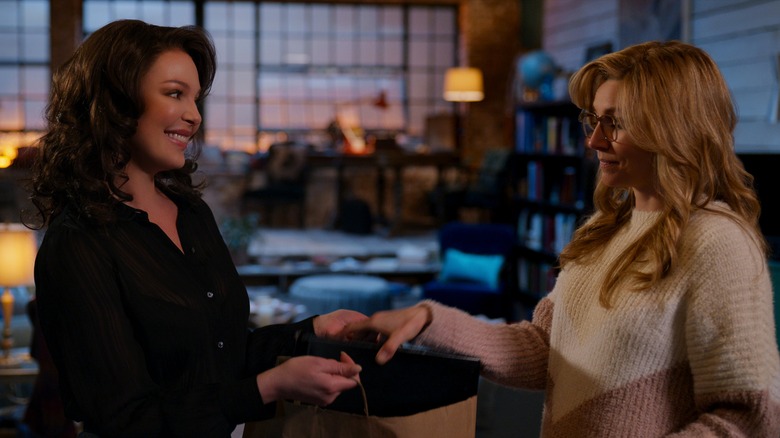 Netflix
With that in mind, Maggie Friedman made completing the central story of the two "Firefly Lane" books her main priority in the second half of Season 2. "I just want to make sure that we get there and don't end on a cliffhanger and then something happens, and we don't complete it," she said. "I wanted to make sure that I got to tell the full story."
Though critics have offered "Firefly Lane" a pretty mixed reception of 57% on Rotten Tomatoes, it looks like Friedman's series has mostly succeeded at pleasing fans, with a much stronger 80% score from viewers. Being that the fans who watched it are more likely to have read the source material than critics, this is no doubt good news for the showrunner, even if it means the end of the series.
Netflix's Drama Vice President, Jinny Howe, agreed that the choice to end the show with an extended second season was the best fit for both parties. "She wanted to tell the story in the two books," Howe explained. "This felt like the most special and best way to deliver the series to the fans of the show while honoring Maggie's vision at the same time." Season 2, Part 2 of "Firefly Lane" is currently available on Netflix.
Firefly Lane is one of many Netflix cancelations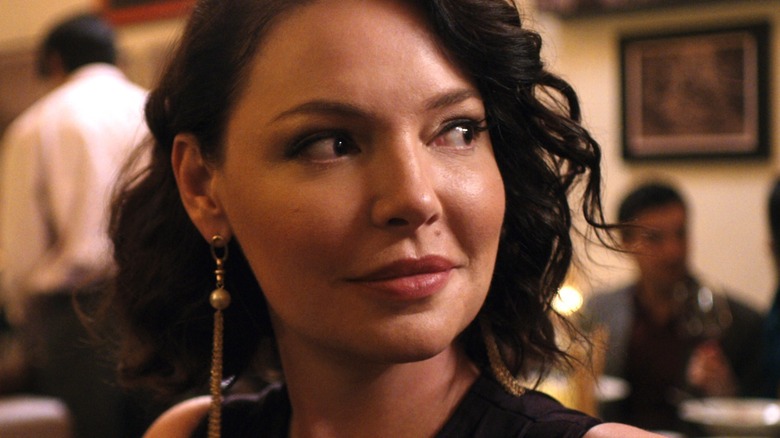 Netflix
While "Firefly Lane" was given the chance to end its story on a satisfying note, its cancelation is part of Netflix's trend of prematurely sending shows to the chopping block. "Warrior Nun," "1899," and "The Midnight Club" are just some of the Netflix series that have been canceled earlier than expected. So, the news that "Firefly Lane" has aired its final episode probably won't come as a shock to most subscribers.
That said, there does seem to be a method behind Netflix's unpopular decisions. According to Forbes, cancelations are determined by the completion rate of each show. If more than 50 percent of viewers stick with a series until the final episode, the powers that be are more likely to greenlight future seasons. Since Netflix is secretive when it comes to data, though, there's no way of telling if "Firefly Lane" passed this test.
The good news, though, is that "Firefly Lane" won't leave viewers wondering what happened to Kate and Tully. The same can't be said about the characters on shows such as "1899" and "The Midnight Club."