The Worst Acting Performances On Netflix Shows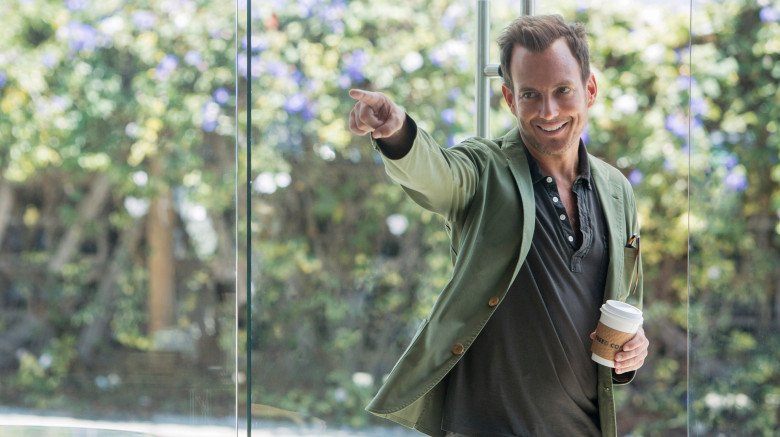 Since launching as an online DVD rental service in the late '90s, Netflix has transformed itself into a content powerhouse with as much clout as any studio in Hollywood. They've done so by taking a fearless approach to programming that essentially gives free rein to the creative spirits in the company's stable. This isn't always a good thing, but with critical hits like Stranger Things, Mindhunter, and The Crown to their credit — not to mention a couple of solid Marvel series to boot — it's helped Netflix birth some of the most exciting original shows of the decade. 
On occasion, that fearlessness has also erred on the side of recklessness, producing a handful of shows that the streaming giant can't forget fast enough — and many of those bombs were fueled by some of the worst acting performances in recent memory. Whether the result of subpar writing, misguided casting, or just poor choices on the part of the actors, these performances were bad enough to ruin Netflix shows.
Finn Jones — Iron Fist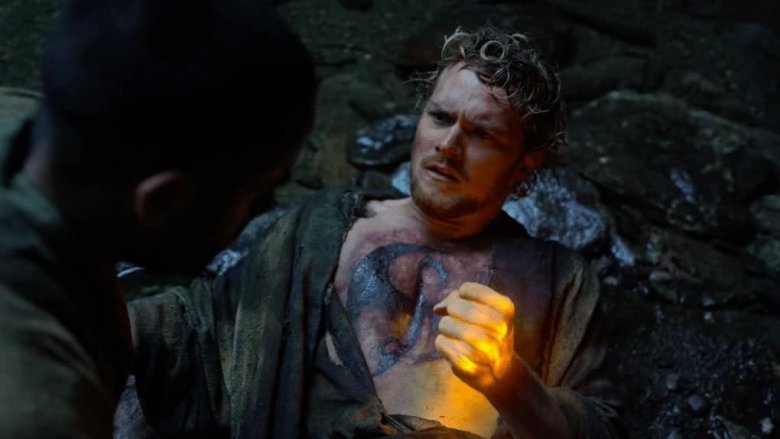 After delivering solid additions to the Marvel Cinematic Universe with small-screen adaptations of Daredevil, Jessica Jones, and Luke Cage, Netflix looked to go four for four with the addition of the ass-kicking, Kung Fu Zen master known as Iron Fist. What they got was an absolute snoozer of a series that — short of a few killer action pieces — pretty much failed on every front.      
Pacing was a big part of the problem with Iron Fist, and it was compounded by the absence of a star with enough charm or charisma to carry the show through its slower sections. Through its first 13 painfully slow episodes, lead Finn Jones delivered an agonizingly stilted performance that wavered between twitchy childish outbursts and super-serious mugging. That approach probably could've worked in other hands, considering this is a character who'd been completely out of touch with the modern world, but Jones never managed to add enough depth or humanity. The character never feels like the emotionally conflicted hero he should be; instead, he comes across as a spoiled brat with superpowers. Throughout his inaugural run, the Immortal Iron Fist is the one hero in the MCU that you almost don't want to root for.
Naomi Watts — Gypsy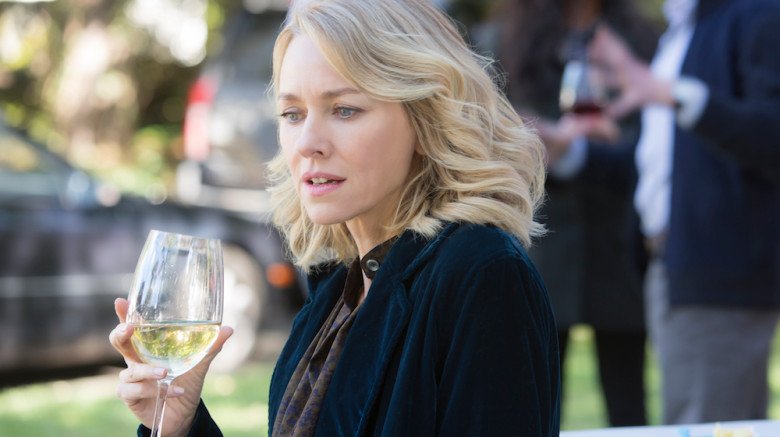 Netflix looked like they'd pulled off a casting coup when they announced they'd green-lit a psycho-sexual dramatic series starring Naomi Watts and Billy Crudup — but critics were scathing in their dismissal when Netflix delivered the listless Gypsy, which wastes not only an intriguing setup (a psychologist injecting herself into the lives of her patients in increasingly daring ways), but also the talents of its accomplished cast.
Most notably, Gypsy found the usually reliable Naomi Watts whiffing in the starring role. That's a bit of a shock as — at least on paper — Watts' character features the sort of spirited intellect, effortless sexuality, and internalized conflict that served her finer performances (i.e. Mulholland Drive and 21 Grams). To her credit, Watts brings a healthy dose of those attributes to her role in Gypsy, but never quite finds the right level of duality, too often allowing overt sexuality to override the intellect or vice versa. None of the character's internal despair rings true, and in the end, Watts' increasingly melodramatic performance prevents the viewer from connecting with the character — or the series as a whole.
Will Arnett — Flaked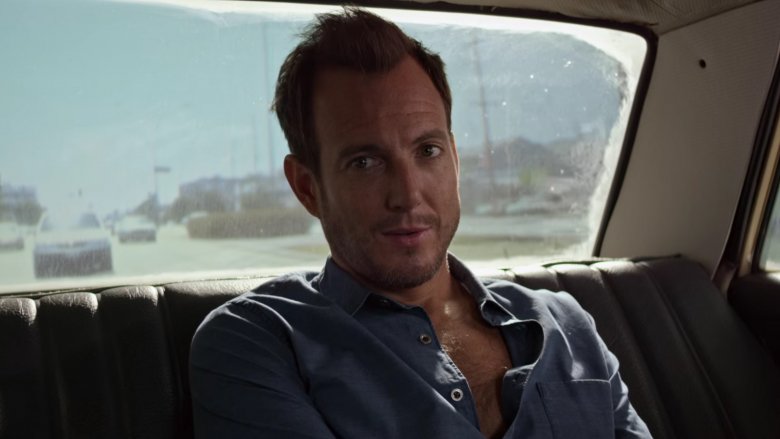 After his scene-stealing supporting turns on hit comedies like Arrested Development and 30 Rock, it seemed only a matter of time before Will Arnett found a starring role to match his talents. When Netflix announced Flaked — Arnett and Mark Chappell's comedy about a recovering alcoholic/self-help guru struggling to keep his life together — it looked like he'd finally found a vehicle worthy of his gifts. 
Turns out Arnett is one of those actors whose talents may be more effective in small doses — an argument made repeatedly throughout all 14 painfully dull episodes of Flaked, which find Arnett shamelessly mugging, overplaying punchlines, and undermining the drama. What's so confounding about Arnett's work on Flaked is that it's built around the character type that's served the actor so well over the years (particularly on his animated Netflix hit BoJack Horseman). Here, however, the in-your-face nature of Arnett's schtick never feels like anything more than that. It's a shame — Flaked might've been an intriguing dark comedy in the hands of a stronger performer in the lead. As it stands, the show is all but unwatchable.   
Colleen Ballinger — Haters Back Off!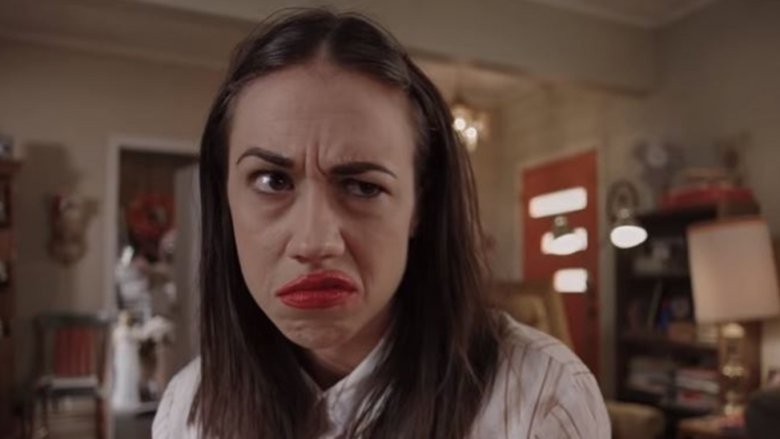 Colleen Ballinger's Haters Back Off! tells the comedic tale of a talentless wannabe who stumbles ass backwards into something resembling fame/infamy. Imagine a Pee-wee Herman movie without the playfulness or Napoleon Dynamite without the heart, and you're sort of in the ballpark of Haters' vibe — which is just as grating as it sounds, and Ballinger's shrill, nasally, wildly over-the-top performance is the biggest problem.      
Yes, Ballinger (who based the show on her own popular YouTube persona) is intentionally playing over the top with Haters Back Off!, but just because an actor makes deliberate choices doesn't mean those choices work. Ballinger's unabashedly antics may work for a three-minute YouTube clip, but they're too much to handle in a 30-minute episode. The show is occasionally quite funny and has some interesting insight on the nature of fame-lust, but her one-note act is simply unbearable, and undoes the show's good intentions. It may well be the most annoying performance on any program in recent memory, and if pointing that out makes us haters, so be it.
Rob Schneider — Real Rob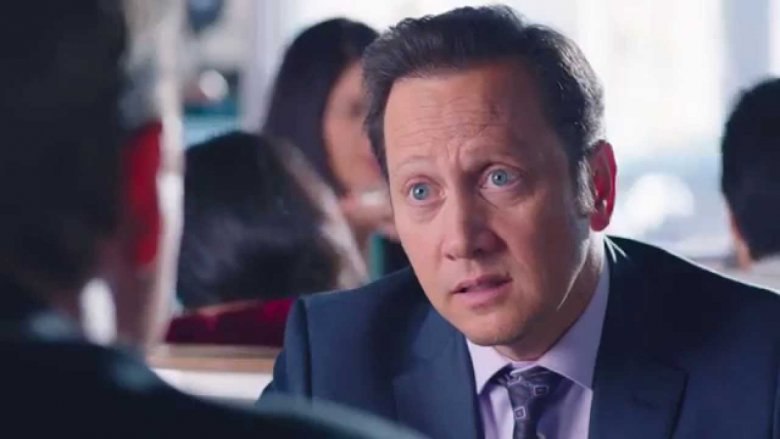 Ever wonder what the world looks like through the eyes of Rob Schneider? Probably not, but that didn't stop Netflix from greenlighting a Schneider-led Curb Your Enthusiasm knockoff. Rather than delivering a sneeringly insightful or hilariously self-effacing portrait of himself, Schneider's Real Rob instead plays as a shamelessly self-indulgent hodgepodge of ideas that worked better on other, much funnier shows. It also proves that Schneider's comedic stylings are more than a little outdated.  
It's worth noting that Schneider is not now, nor has he ever been, what one might call an actor. If you've seen him in lowbrow fare like Deuce Bigalow: Male Gigolo or The Animal, then you already knew that, but Schneider's hacky hamming on Real Rob is a new low even for him. The only thing less funny than Schneider's performance on Real Rob is his standup act, interspersed throughout. The most astonishing thing about his work on the show — he also wrote, directed, and produced every episode — is that Netflix let him do it for two full seasons.
Britt Robertson — Girlboss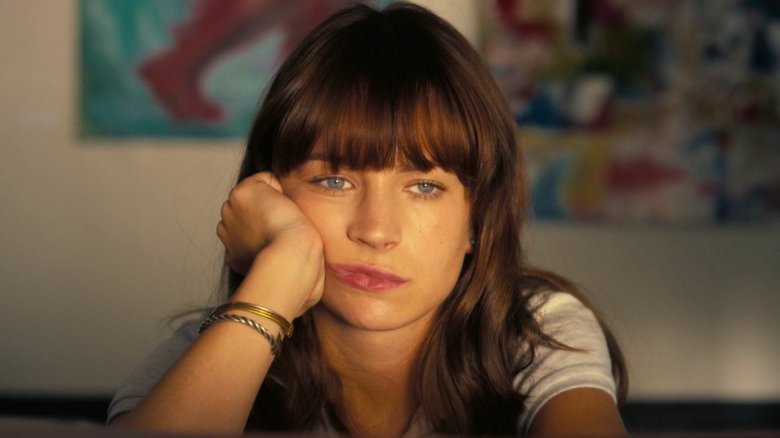 Britt Robertson is a talented up-and-comer, and she'll almost certainly be a big star in the very near future — but her portrayal of self-made millionaire Sophia Amoruso on Girlboss was, while occasionally charming, the most wildly off-kilter element of a show all but consumed by them.
To be fair, Robertson feels like the victim of bad casting and poor writing more than anything here. Still, a slightly more seasoned performer might've found a way to balance out the writing's "warts and all" approach to the character with some sort of humanizing humility, and Robertson wasn't up to the task. The acerbic coarseness she brought to Girlboss' more biting moments feel a bit too harsh, and the quieter, humanizing moments come across as soulless plot contrivances. What makes it so difficult to watch is that you can see Robertson working. You can see how hard she's trying to look funky and cool, how hard she's trying to be tough and mean, and how desperately she wants to appear soulful. Unfortunately, if you can see an actor acting, that means they aren't doing it very well. Girlboss feels utterly vapid as a result.
Miles Heizer — 13 Reasons Why (Season 2)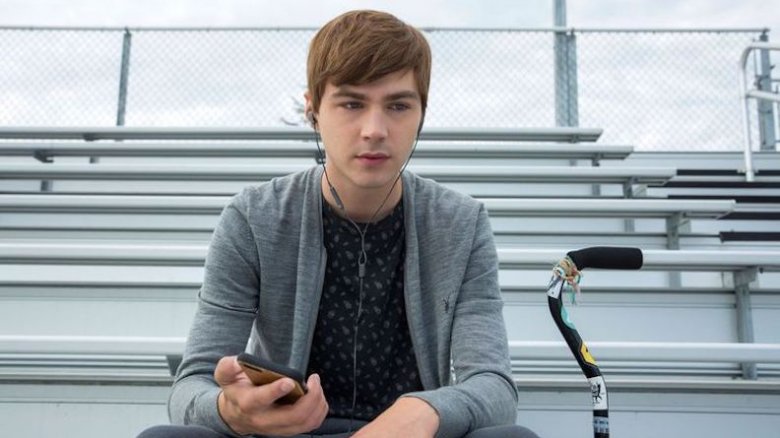 Based on Jay Asher's bestselling book of the same name, 13 Reasons Why arrived on Netflix with a touch of controversy and a wave of critical praise. The controversy came via the show's touchy subject matter — a story that revolves around a teenage girl posthumously explaining why she decided to take her own life. Brought to life by a terrific young cast and a stable of talented filmmakers, the first season was so self-contained that a second season seemed completely unnecessary — but Netflix went ahead and renewed the show anyway, only to watch it slide to the opposite end of the critical spectrum.
Throughout 13 Reasons Why's poorly scripted second season, some of the problem areas that were tolerable in season 1 were thrown into relief. Most notable was the performance of Miles Heizer, whose frustratingly deadpan emo affectations from the opening season turned emotionally vacant in a second run that found him incessantly mumbling variations on "that's messed up," fumbling awkwardly through dramatic scenes, more awkwardly through lighter scenes, and generally draining the show of emotional energy. Here's hoping Heizer — who's been solid in indie fare like Rudderless and The Stanford Prison Experiment — finds something more interesting to do in season 3.
Candace Cameron Bure — Fuller House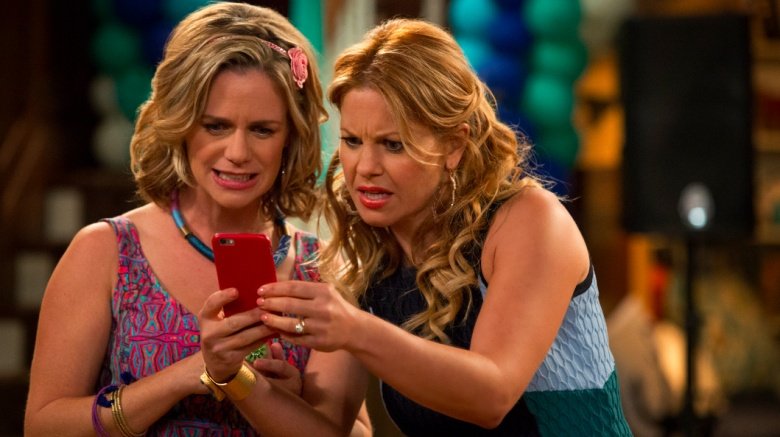 Never underestimate the power of nostalgia. Full House was never a critical darling, but it delivered healthy ratings throughout its long run — and remained a favorite for millions of grownups who continued to binge reruns in syndication, prompting Netflix to produce a reboot that stands as one of worst programs in recent memory.
Fuller House lazily recycles the same premise of the original show, swapping out widower Danny Tanner, his pal Joey, and his brother-in-law Jesse with Danny's kids — the adult (and also widowed) D.J., her sister Stephanie, and their pal Kimmy. The show tries to jazz up its stale trappings with a winking sense of self-awareness, but it doesn't work, and if you thought the acting was bad the first time around, just stand back and let Candace Cameron Bure do her thing. Bure, who's been working steadily since Full House was canceled, is back to deliver a performance just as hammy as the one she gave as a kid during the original show's run. It's almost impressive in a way.
The entire cast of Friends From College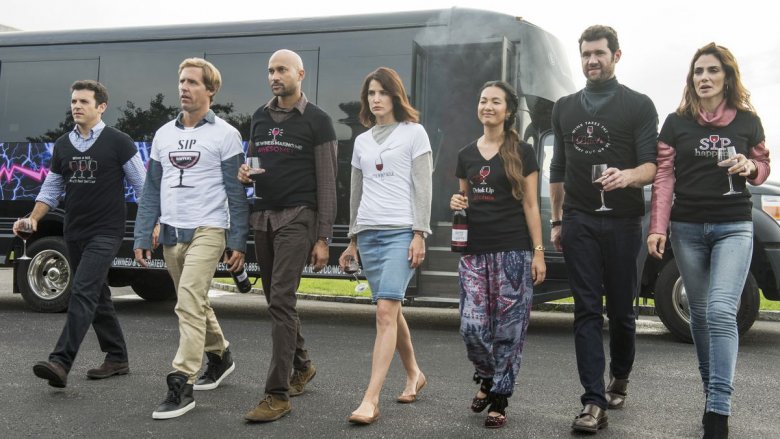 As poorly as Fuller House was reviewed, it still fared better with critics than Netflix's ensemble comedy Friends from College — surprising, given how many talented folks are behind the latter show. Proven comedic stars like Cobie Smulders, Keegan Michael-Key, Nat Faxon, and Fred Savage are in front of the camera, and it was co-created/directed by Nicholas Stoller (The Muppets). A pedigree like that should've at least produced a watchable, occasionally funny bit of comic distraction.
It didn't. From writing to pacing and everything in between, nothing really clicked in season 1 of Friends from College, but the biggest letdown was the cast. From one episode to the next, their flat line readings and absurdly exaggerated facial expressions left a trail of broken punchlines and missed opportunities, their incessant overacting made dramatic moments unintentionally silly, and their utter lack of chemistry left one believing that not only were these people never friends, but that they'd never liked each other to begin with.
Tom Pelphrey — Ozark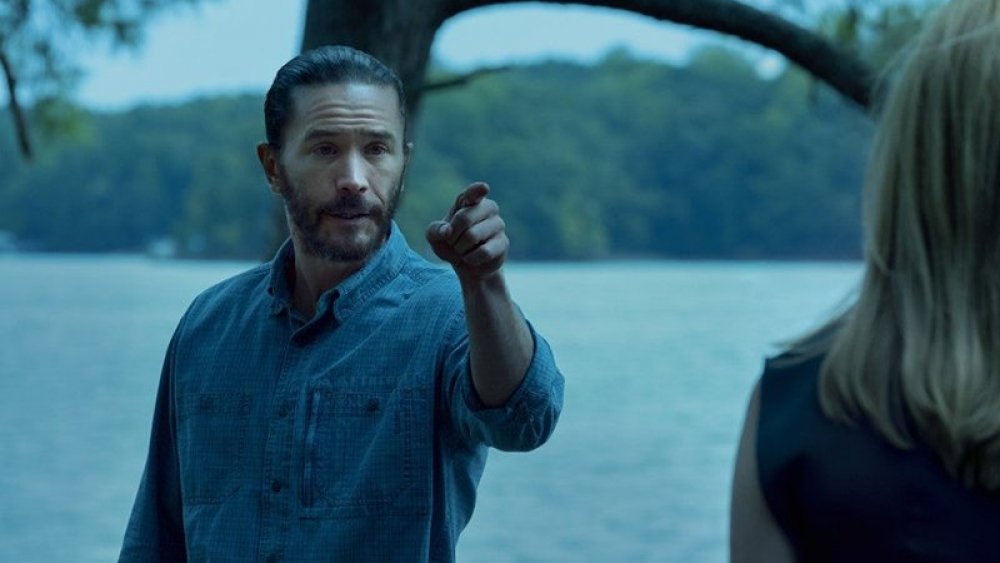 In just two seasons, Marvel's Iron Fist more than earned its reputation as one of the worst Netflix series to date. Though the series' young star Finn Jones continues to bear the brunt for Iron Fist's calamitous first season, it's worth noting that his co-star Tom Pelphrey wasn't much better as one of the primary antagonists, Ward Meachum, in the series' initial run of episodes. That being said, Pelphrey's dramatically improved work as Ward was actually one of the highlights of Iron Fist's second season.
So much so that we were actually excited when (after Iron Fist's merciful cancellation) Pelphrey landed a prime gig on one of Netflix's best original series, Ozark, and really eager to see Pelphry build on his work in Fist's second season and bring that same energy to the screen opposite the likes of Jason Bateman, Laura Linney, and Julia Garner. Unfortunately, Ozark frequently found Pelphrey in Iron Fist season 1 mode. 
Now, just in case you haven't yet taken the plunge into the murky waters of Ozark's mostly solid third season, Pelphrey joined the fracas as the wayward brother to Linney's North Carolina-born Wendy Byrde. Unlike Wendy, Ben stayed in the south, thus keeping his Southern accent. Of Pelphrey's attempt at said accent, we'll simply say it's quite poor. So too is his wild overacting as the bipolar Ben spirals perilously out of control and toward a fate most dire. Thankfully, that fate means we're not likely to see Pelphrey return for Ozark's fourth season.
Joel Kinnaman — Altered Carbon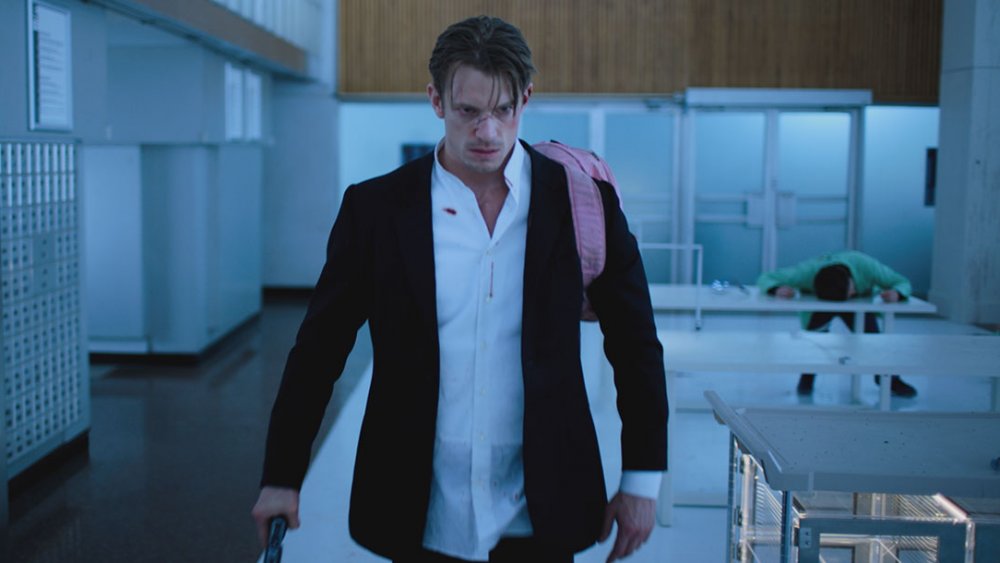 Before we get started here, we want to be crystal clear about the fact that we firmly believe Altered Carbon to be one of the better science fiction shows Netflix has ever produced. We also happen to believe Joel Kinnaman is an intriguing actor fully capable of bringing calculating depth and a suave sense of cool to the right role. Unfortunately, Kinnaman's work as the re-sleeved Takeshi Kovacs in the first season of Altered Carbon saw the actor bringing little more to the mix than a brute physicality. 
If we're being completely honest, that physicality is quite impressive throughout Kinnaman's run on Altered Carbon. In fact, watching him throw down against any and all comers in that first season was actually a big part of what made the show so much fun to watch. And when Kinnaman is in action, there's little doubt that he was well cast as the series' ass-kicking last "Envoy."
The problem is bone-breaking fights and eye-popping set pieces only account for half of the picture in Altered Carbon. The other half is broken into a 50/50 blend of future-noir gumshoe gumption and deep-rooted emotional turmoil, both of which fuel the fires of Takeshi Kovacs' every move. Unfortunately, when it comes to conveying the calculating cool of a private eye, or the fractured emotional state of a character truly out of time and utterly alone, Kinnaman's Kovacs feels like an empty husk of a man whose "stack" isn't worth exploring.
Mary J. Blige — The Umbrella Academy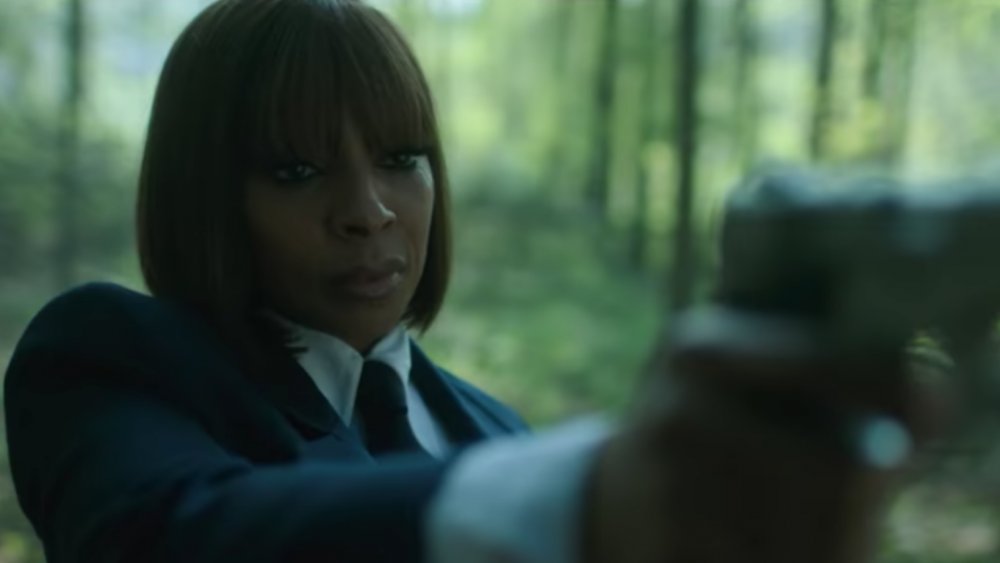 Historically speaking, pop stars have a spotty record when attempting to make the jump from the sound studio to the cinema, with everyone from Madonna to Janet Jackson and Britney Spears failing to find success in their cinematic endeavors. So it was that when R&B icon Mary J. Blige threw her hat into the big screen ring, she did so without much in the way of expectation or fanfare. 
Blige spent the better part of the 2000s delivering memorable if slight supporting turns over a range of film and television projects. In 2017, however, she left the collective jaws of cineastes firmly on the floor with a scene-stealing, Oscar-nominated turn as a spirited, downtrodden matriarch in Netflix's racially charged post-war drama Mudbound. 
After Mudbound, the world believed they were witnessing the unexpected transformation of a pop star into a serious screen talent. If history has taught us anything, it's that casting is the often most important factor in the making of a great performance. That fact has rarely been more on display than with Blige's spot-on casting in Mudbound, but also her way off the mark casting as a time-traveling assassin in Netflix's superhero series The Umbrella Academy. We're not gonna harp too much on Blige's work as Cha Cha in the series because, more than anything, this is a simple case of tragically poor casting (and equally bad scripting). But any way you cut it, Blige didn't bring much to the mix in her The Umbrella Academy performance either.
Emory Cohen — The OA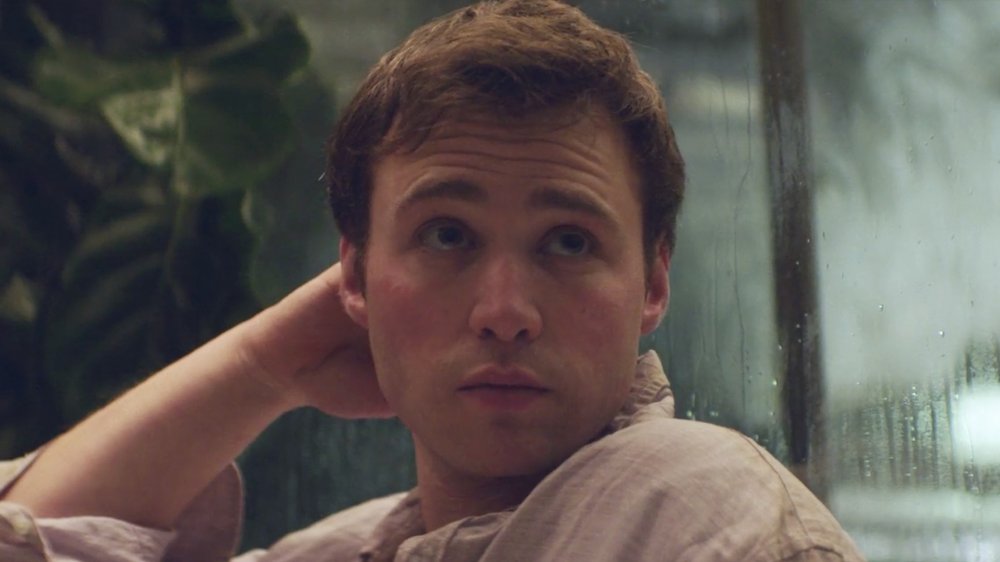 There's been no shortage of shows being labeled "groundbreaking," or "wildly original" in the past decade. And while not all of those series are worthy of such accolades, few could argue the genre bouillabaisse that was Netflix's The OA didn't earn those labels — as well as any and everything (good or bad) that's ever been written about it. 
For those unfamiliar with the world of The OA, it told the story of a young blind woman (Brit Marling) who — after a mysterious, seven-year disappearance — returns to the world with her sight restored. As she tells her story to a band of small-town outsiders, a mythic tale beyond imagination begins to unfold; one that may or may not involve her being an immortal, dimension-jumping angel. 
Yes, that synopsis is every bit as bizarre as it sounds. And for two mind-bending seasons on Netflix, The OA proved every bit as ambitious, and confounding, and infuriating, and absolutely thrilling as one might expect. It also proved a series that took a "too far isn't far enough" approach to its narrative. The words "too far" were clearly words the series' cast didn't hear much either, with performances across the board tending to push gleefully into the realm of soapy melodrama. The most frequent offender on that front was, sadly, Emory Cohen, whose way over the top work as the young woman's paramour Homer more often than not left one wondering just what the woman saw in him to begin with.
Eric McCormack — Travelers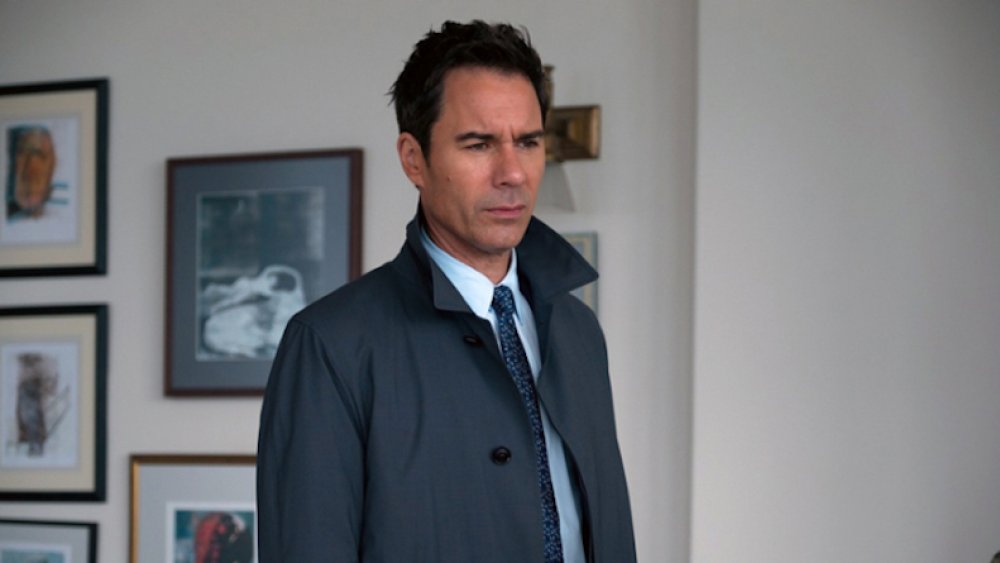 Sometimes casting can be so good, it can essentially ruin an actor's entire career. Case in point: Eric McCormack, who, for almost 11 seasons, has starred as the first half of NBC's lauded sitcom Will & Grace.
To put it simply, McCormack has been so good as Will over the years, it's all but impossible to see him play any other part, particularly anything on the dramatic side of things. Still, McCormack has continued to line up dramatic roles in his downtime from Will & Grace. One of the actor's more high-profile dramatic failures came in 2016, when he lined up the lead in Netflix's futuristic sci-fi saga Travelers.
If you've never heard of Travelers, it took place a couple of hundred years in the future, and found the last surviving humans attempting to avert man's downfall by sending their consciousness back in time and taking over 21st century humans. Yes, that basically makes Travelers a fancier version of Quantum Leap. And no, McCormack's team-leading FBI agent was nowhere near as witty or unabashedly likable as Scott Bakula's Sam Beckett. More often than not, he felt utterly devoid of emotion, with McCormack trying to make up for the emptiness with what might be best described as "smell the fart" acting. 
Kathy Bates — Disjointed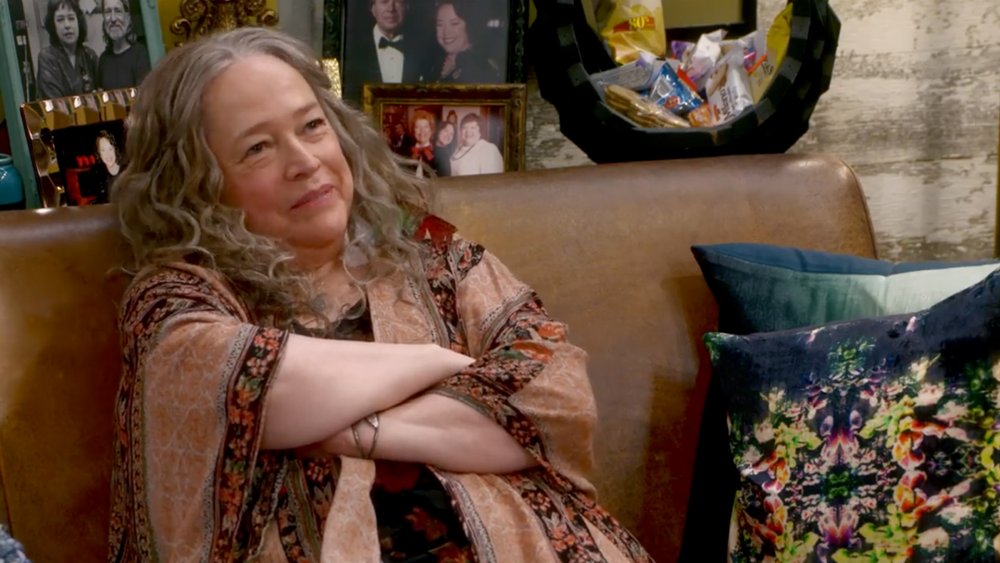 Of all the actors on this list, there really isn't one with as unimpeachable a track record as the great Kathy Bates. Since delivering her Oscar-winning turn as Annie Wilkes in 1990's Misery, she's done nothing but repeatedly deliver the goods in films and TV series from virtually every genre imaginable. And while there's little to no doubt that fans will forever remember Bates' work in projects like Fried Green Tomatoes, Titanic, About Schmidt, Six Feet Under, and more, they're just as likely to forget Bates' tepid appearance in the Netflix comedy Disjointed.
On the surface, it's hard to understand why Disjointed didn't work. The series was co-created by sitcom golden boy Chuck Lorre, and featured Kathy Bates in a role that seemed firmly in her wheelhouse. That role was Ruth Whitefeather Feldman, a legendary marijuana advocate who now runs a dispensary in Los Angeles with her recent college grad son. 
Now, before you get all excited about the prospect of Kathy Bates playing an old hippie in a full-on stoner comedy, we'll tell you that there's not much to laugh at in Disjointed with Lorre's brand of network comedy falling flat in the nearly restriction-free world of streaming. Lorre gives Bates almost nothing interesting to do as Ruth, and even worse, Bates brings none of the caustically sardonic energy we'd expect to the role, and fails miserably at delivering the sitcom-style one-line zingers that are supposed to make her funny and/or relatable.
Hayley Atwell — Black Mirror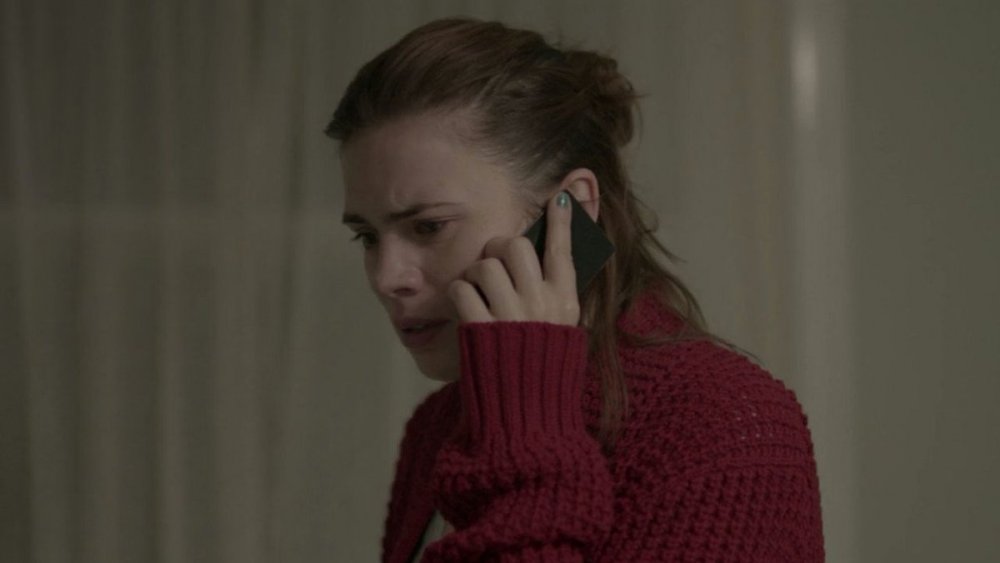 If there's a single actor on the planet right now that genuinely deserves a better career than the entertainment world has bestowed upon them, it's got to be Hayley Atwell. The actor, of course, saw a bit of mainstream success in 2011 when she played Peggy Carter to Chris Evans' Steve Rogers in Marvel's Captain American: The First Avenger (and has since reprised that role in several Marvel projects, including the tragically short-lived ABC series Agent Carter and the upcoming Disney+ series What If...?). 
While fans continue to adore her pitch-perfect work as the true-hearted Marvel icon, the truth is Hayley Atwell has been just as great in pretty much every role she's claimed, both before and after Agent Carter. Every role, that is, except the one she played on Netflix's Black Mirror.
If you happened to miss Hayley Atwell on the series, she turned up in the second season episode titled "Be Right Back." In the episode, she played a young woman whose lover (Domnhall Gleeson) is tragically killed in a car crash. This being Black Mirror, of course, there's a way to keep in touch with the deceased, and even a way to recreate their physical body. Conceptually speaking, "Be Right Back" is vintage Black Mirror terrain. But the episode never quite comes together in an intriguing way, largely due to an uncharacteristically bland performance from Atwell that may or may not be the result of her sharing the screen with a character that's understandably devoid of actual human emotion.
Bill Skarsgård — Hemlock Grove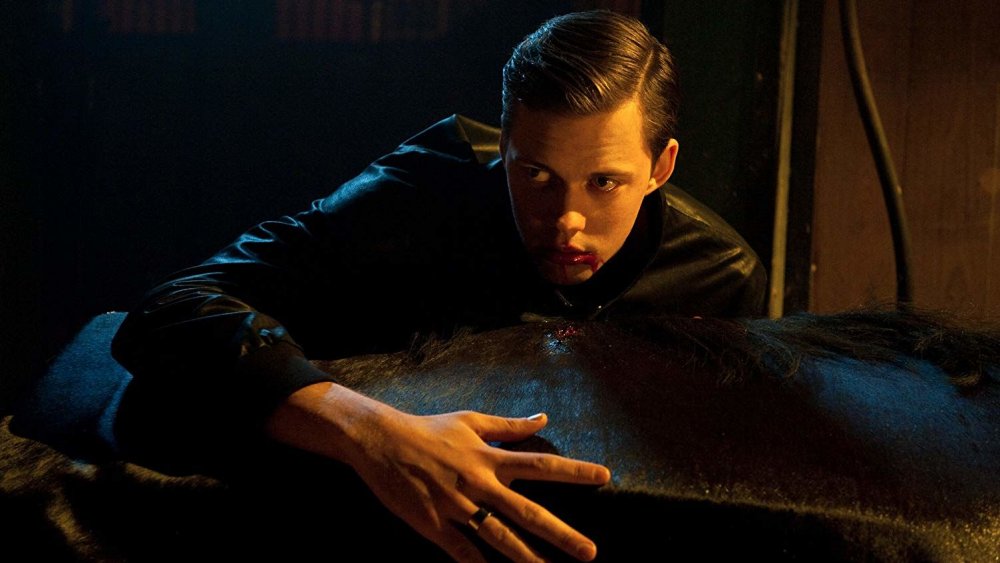 Not even a decade has passed since Netflix changed the face of the film and TV business by beginning to produce their own films and shows. Their production shingle has been working overtime ever since to deliver a jaw-dropping amount of original content to the platform. While they've had their share of runaway hits (House of Cards, Stranger Things, Mindhunter, etc), they've had just as many (if not more) unabashed failures.
That's especially true of the early days when Netflix was just trying to figure out what did or didn't work on the platform. And of the early days, few Netflix shows worked less than the supernatural drama Hemlock Grove. Set in a small Pennsylvania town, the series (more or less) followed a pair of nefarious doctors and a couple of mystery-solving youngsters who happen to be werewolves.
If it feels like we're being overly simplistic regarding plot lines and characters in Hemlock Grove, it's because such things hardly mattered in the course of the series' three-season run. And yes, that flippant narrative attitude was reflected directly in the show's underwhelming writing as well as the wildly disparate performances delivered by the central cast. Truth be told, not many among that cast were any good in the series, but poor Bill Skarsgård (in his first semi-major role) seemed utterly and perpetually lost amid all the Hemlock Grove silliness. Luckily, it seems the world has already forgotten he was ever in this series. Here's hoping he has as well.