The Raid Star Iko Uwais To Lead New Netflix Series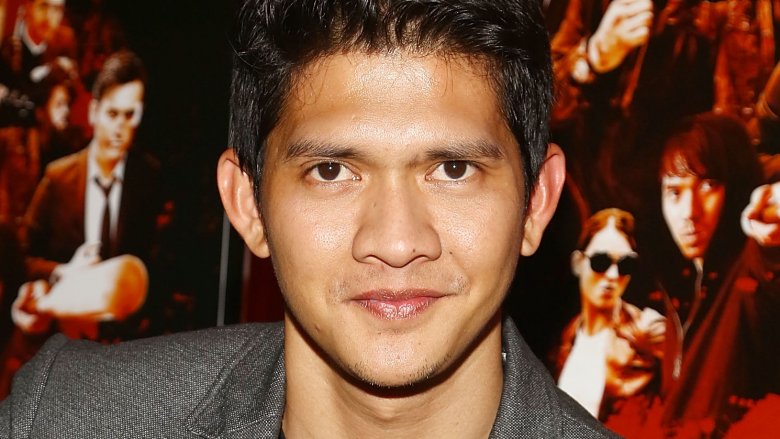 Getty Images
Iko Uwais, the Indonesian actor and stuntman known for his work in The Raid and The Raid 2, is shifting from the silver screen to a major streaming site.
According to Deadline, Uwais has been tapped to lead Wu Assassins, a 10-episode martial arts sci-fi crime drama series set to air on Netflix. Tony Krantz (24), John Wirth (Terminator: The Sarah Connor Chronicles, Falling Skies), and Nomadic Pictures (Fargo, Hell on Wheels) are behind the upcoming project.
Set in the Chinatown neighborhood of San Francisco, Wu Assassins blends together aspects of the crime genre with martial arts and supernatural elements. Uwais will top-line the series as Kai Jin, a man who rises to power to become the latest — and the last — Wu Assassin, a person "chosen to round up the powers of an ancient triad and restore balance once again." 
Altered Carbon's Byron Mann co-stars as Uncle Six. No additional details on his character were given.
Not only will Uwais lead Wu Assassins, but he will also serve as a producer on the series, oversee stunt coordinator, and act as the lead martial arts and fight choreographer. 
Most recognizable as Rama in the Raid franchise, Uwais recently appeared as Razoo Quin-Fee in Star Wars: The Force Awakens, as Ishmael in Headshot, and as Sua in Beyond Skyline. The actor is currently in post-production on three films: the Mark Wahlberg-led Mile 22, Triple Threat from director Jesse V. Johnson, and the Timo Tjahjanto-directed action-thriller The Night Comes for Us. In addition to starring in the films, Uwais also served as the co-fight choreographer on Mile 22 and as the action coordinator on The Night Comes for Us. 
With Hulu, Amazon Prime, and HBO Now continuously upping their game in efforts to rise to the top of the streaming service market, Netflix now more than ever has to offer subscribers fresh, fun content to make the cash they spend each month well worth it. Based on what we know so far, Uwais' Wu Assassins has potential to do just that. Let's just hope that it truly does end up being a total gem and not one of Netflix's more unsavory original series.