Everything Coming To Netflix In July 2018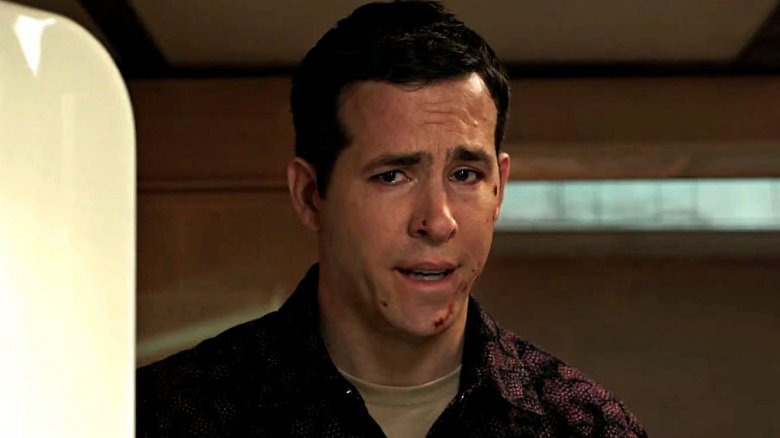 July is shaping up to be the hottest month of the year, and we're not talking about the weather. Netflix's upcoming release schedule is a bona fide firestorm of hot new movies and shows. Get ready to burn the midnight oil with bingeable new seasons of Orange Is the New Black, Shameless, Drug Lords, and Roman Empire: Reign of Blood, and fight the night sweats with some great new Netflix original horror thrillers like The Warning and Extinction.
Things are heating up in the kitchen, too, with an all-new high-stakes cooking competition called Sugar Rush, which sees contestants go apron-to-apron to craft sugary delicacies. Only one cake will rise to the top in this competition.
And if all this heat's got you down, chill out with some brand new comedies, such as the long awaited Danny McBride/Josh Brolin team-up The Legacy of a Whitetail Deer Hunter.
There's definitely a lot to get excited about in the upcoming weeks, so let's get into it. Here are all the new movies and shows coming to Netflix in July 2018.
The Legacy of a Whitetail Deer Hunter — July 6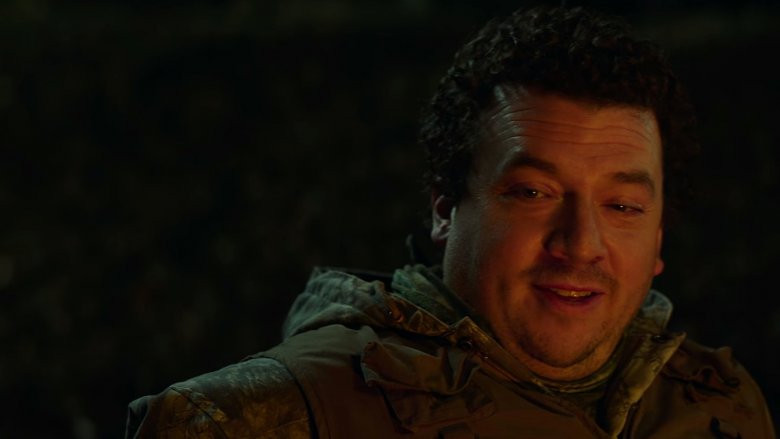 From Danny McBride and Jody Hill, the duo behind HBO's Vice Principals, The Legacy of a Whitetail Deer Hunter follows an aging hunting legend and TV personality named Buck Ferguson as he heads up into the mountains to reconnect with his son. It's just good old-fashioned father-son time out in the wilderness...with Buck's cameraman, Don, tagging along, of course. Josh Brolin stars as Buck, with Danny McBride as Don and Young Sheldon actor Montana Jordan as Buck's young son. Check out The Legacy of a Whitetail Deer Hunter on July 6.
Sacred Games: Season 1 — July 6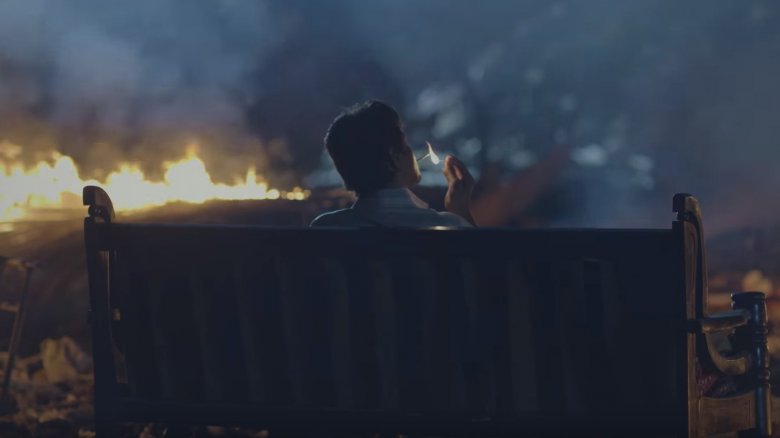 As India's first Netflix original series, Sacred Games continues the service's MO of bringing international talent into their diverse lineup. The show is described as a dark crime thriller and is based on the bestselling novel of the same name by Vikram Chandra. While the series will be presented in Hindi, it'll of course premiere with English subtitles. Look for it on July 6.
Samantha: Season 1 — July 6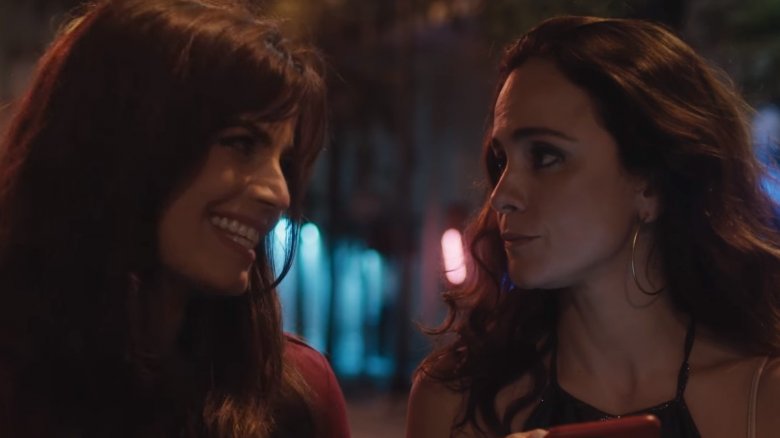 Netflix made a seriously great decision when they brought on Brazilian series 3%, and it looks like they're intent on tapping the country for even more of its programming. Samantha is a Brazilian show about a former '80s child star who's desperate to regain the level of fame she once had, leading her on some wild adventures as she does everything in her power to get back into the spotlight. Check out season 1 when it drops on July 6.
Somebody Feed Phil: The Second Course — July 6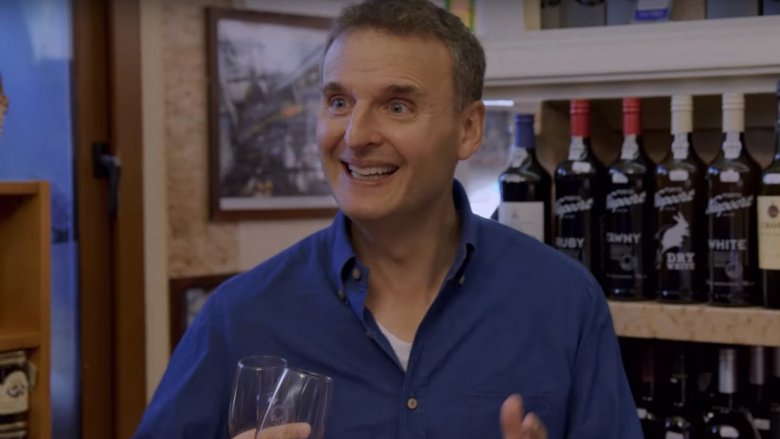 Most people probably know Phil Rosenthal as the creator of of the long-running sitcom hit Everybody Loves Raymond, but in recent years, the guy's been laying low. And by laying low, we mean he's been traveling the world with a camera crew documenting his every adventure. In Somebody Feed Phil, Rosenthal jets off to exotic locales to check out the local culture and cuisine. Basically, it's like every other travel food show, with the distinction that Rosenthal isn't an expert on either culture or cuisine. He's just a guy who just likes food. You can dig in when the second season arrives on July 6.
Anne with an E: Season 2 — July 6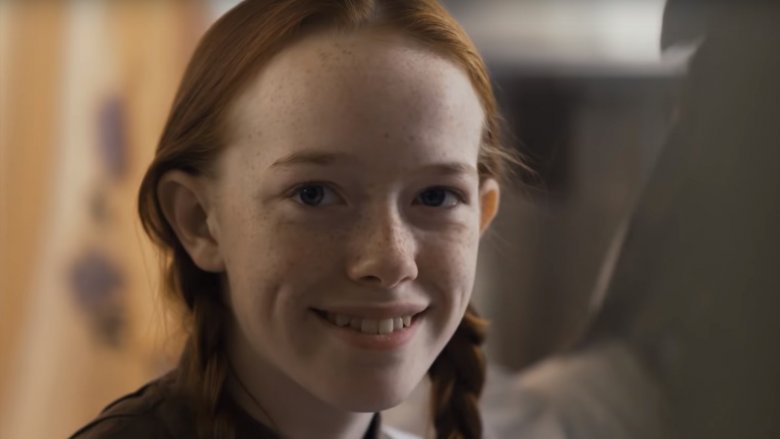 If you grew up with a nerdy older sister (or are yourself a nerdy older sister), you may have a passing familiarity with Anne of Green Gables, the book series about a young girl who's accidentally adopted instead of a boy and ends up living on a farm on Prince Edward Island.
There have been countless TV series, made-for-TV movies, and musicals adapted from the story (seriously, just try to count them), and in 2017, Netflix joined the gang with their original series Anne with an E. For whatever reason, the show is kind of a gritty reboot thing, turning the imaginative adventures of a plucky girl into a grim tale of trauma and orphan abuse. But hey, if that's your thing, keep your eyes peeled for season 2 of Anne with an E on July 6.
Comedians in Cars Getting Coffee: Freshly Brewed — July 6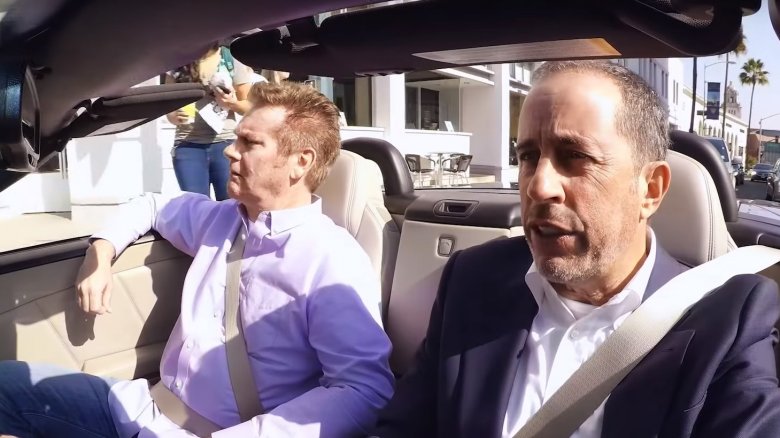 Jerry Seinfeld's talk show Comedians in Cars Getting Coffee is rolling back into Netflix with a new batch of conversations with today's hottest comedians. The series' fifth collection, "Freshly Brewed," will see Seinfeld chatting with Dave Chappelle, David Spade, Kate McKinnon, and Zach Galifianakis, to name a few. Tune in for more mirth, mochas, and Mazdas on July 6.
First Team: Juventus: Season 1: Part B — July 6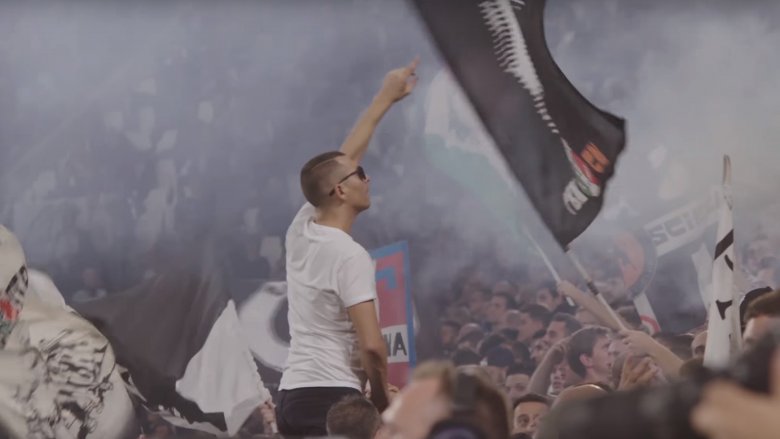 Sports fans had a ball with the first part of Netflix's 2018 docuseries First Team: Juventus, which follows the Juventus football club from the locker room to the field during their 2017 – 2018 season. Each 40-minute episode goes behind the scenes to take an intimate look of the players and coaches of the Italian soccer team as they cope with both victories and losses. July 6 will see the addition of the fourth and final episode of the season, because if there's one thing Netflix loves, it's stretching out anticipation as much as possible.
Free Rein: Season 2 — July 6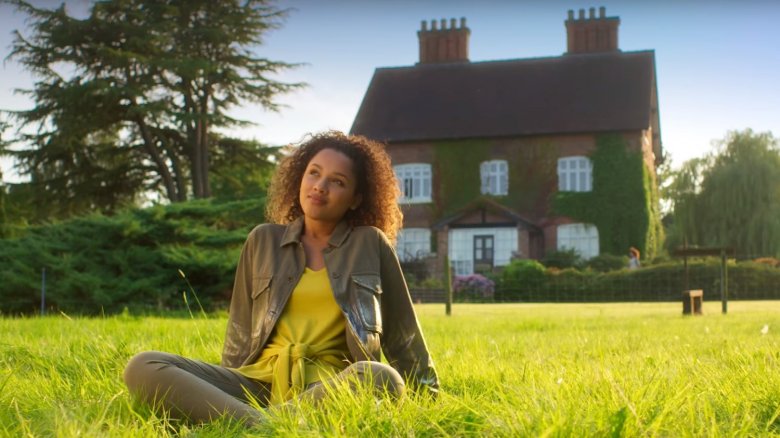 This cheerful family series centers on Zoe, a 15-year-old girl who moves from the urban jungle of L.A. to the quiet coast of England. There, she befriends a horse. And okay, it may sound like your typical girl-tames-horse-and-they-become-besties show, but Free Rein quickly built an adoring audience and went on to win two Emmys, so there's certainly more to the series than meets the eye. And you'll have plenty of time to catch up on Zoe's adventures before Season 2 arrives on July 6.
Inside the World's Toughest Prisons: Season 2 — July 6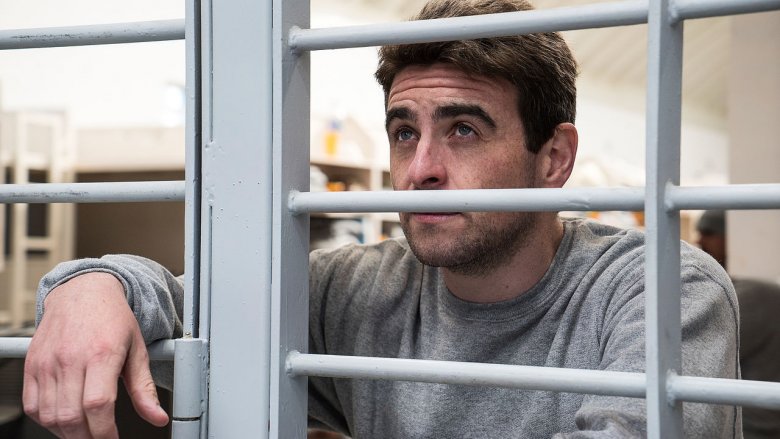 They may not be too deadly to safely get a camera crew inside, but the prisons that journalist Paul Connolly visits on Inside the World's Toughest Prisons definitely reek of danger. In the first season, Connolly posed as a prisoner in four separate lockups around the world, living face to face with murderers and dangerous inmates as he documented the squalid, sometimes surreal environs behind bars.
Season 2 will see the same approach with a new presenter — Raphael Rowe, a journalist who himself actually spent 12 years in prison. Look for all the new episodes when they land on July 6.
The Skin of The Wolf — July 6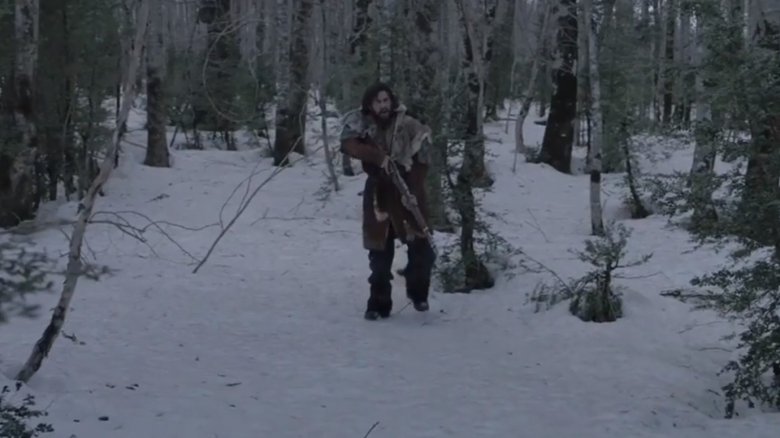 This Spanish movie made its U.S. premiere in March 2018 at the Miami Film Festival, leaving audiences slightly bewildered by the slow, bleak tale that unfolds over its runtime. The story follows a lonely hunter who's the last remaining resident of an abandoned town at the top of a mountain. But the isolation starts getting under his skin, so on his next trip into civilization to sell his pelts, he buys a wife to take back with him (this is vaguely set in the 1800s, when wives were for sale).
Don't let the Spanish subtitles hold you back, because there aren't many lines to read — The Skin of the Wolf features precious little dialogue, with stretches of 30 minutes or more containing none at all. Yet there's a raw, hypnotic quality to the film that keeps it from getting boring. Look for it on July 6.
White Fang — July 6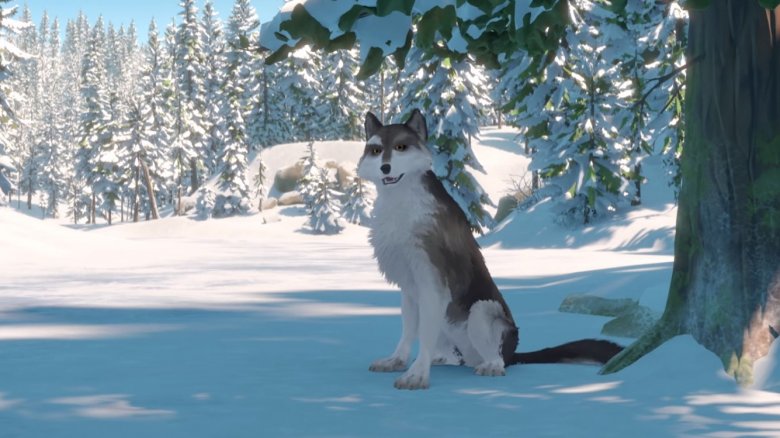 Netflix picked up this animated feature in February 2018 after it premiered at Sundance, bringing Jack London's timeless tale to a whole new audience. Like the book, the narrative of the film is told from the perspective of White Fang, a half-wolf sled dog who's adopted by a Native American tribe and learns to become a vicious fighter. It's a brutal, unrelenting tale that will no doubt be lightened up for cartoon purposes. No kid wants to see their fluffy hero almost die in a dog fight or get whipped senseless by his drunk master ... or do they?
Nick Offerman, Paul Giamatti, and Rashida Jones lend their voices to the cast, and White Fang slides onto Netflix on July 6.
Drug Lords: Season 2 — July 10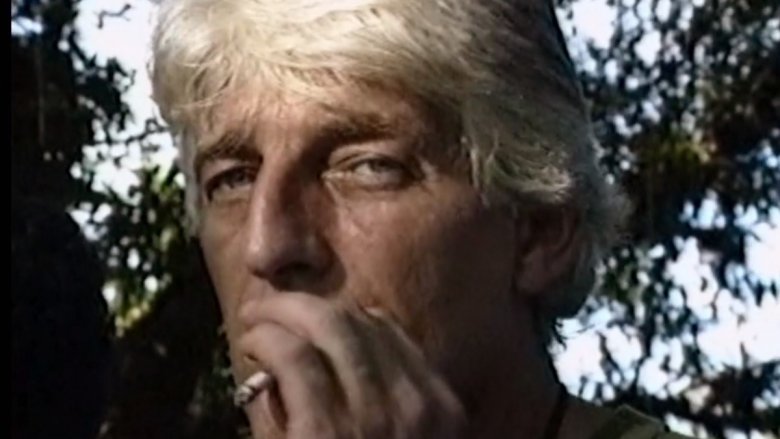 An expose on the most notorious criminal kingpins in history, Drug Lords hones in on famous names like Pablo Escobar, Frank Lucas, and Kath Pettingill, dubbed "Granny Evil" for her iron grip on the Melbourne drug trade. The episodic docuseries offers tantalizing glimpses of the men and women who run the world's largest drug cartels, giving true crime devotees plenty to absorb over each episode's 45-minute runtime.
Season 2 will raise the stakes with even more of the head honchos of heroin, from El Chapo to Jamaican gangster Christopher Coke. Look for it on July 10.
How it Ends — July 13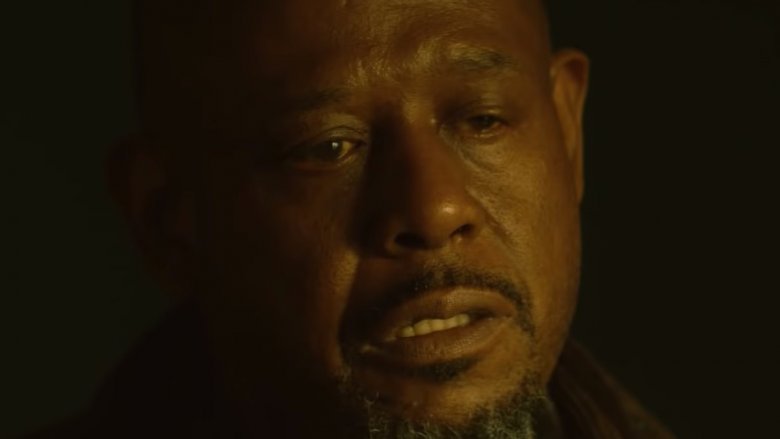 Starring Theo James and Forest Whitaker, How it Ends is an action thriller that follows a man who sets off on a journey across a wasteland to find his pregnant girlfriend. The script for the film has apparently been bouncing around Hollywood since 2010, when it was included on the Black List for the year's best unproduced scripts. Find out if it was worth the wait when How it Ends premieres on July 13.
Sugar Rush — July 13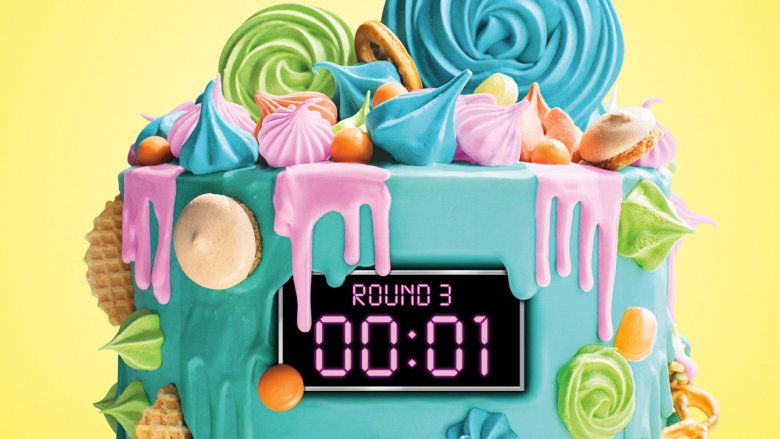 Netflix has been piling on the cooking shows lately, with Nailed It and Ugly Delicious premiering in early 2018 and now Sugar Rush joining the roster. In this cooking competition, chef Adriano Zumbo and bakery owner Candace Nelson judge participants who are racing against the clock to whip up the best desserts. It should be a sweet time, and you can catch it all on July 13.
The Epic Tales of Captain Underpants — July 13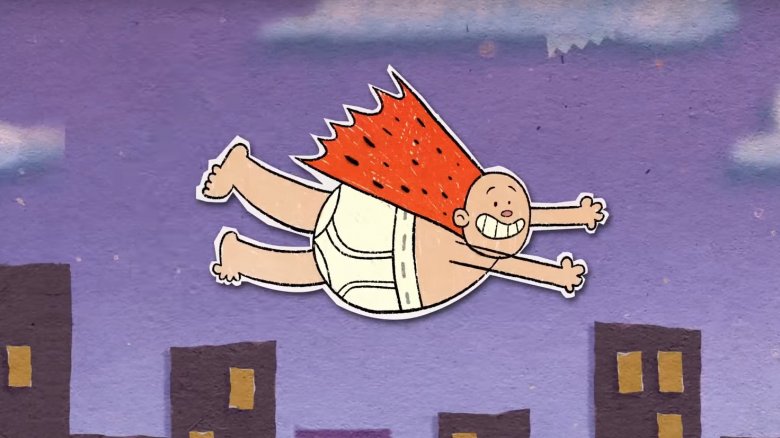 This beloved series of children's books already has a movie adaptation, but now Netflix is bringing the story to the small screen with The Epic Tales of Captain Underpants. This collaboration with DreamWorks looks like it hits all the silly notes that made the books such a success. Look for it on July 13.
Bonus Family: Season 2 — July 15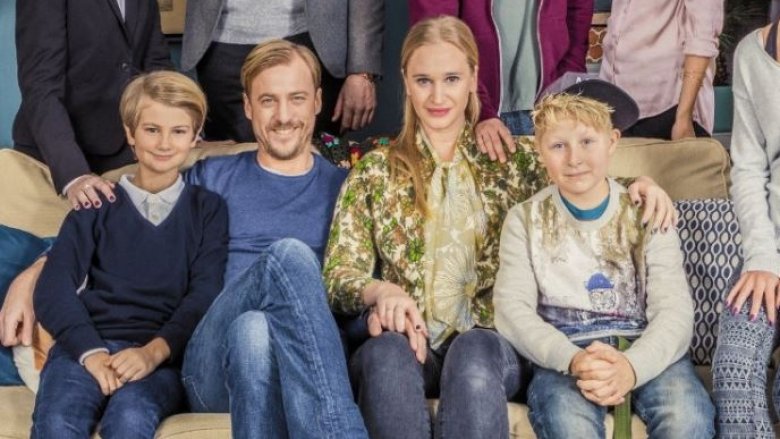 In this Swedish dramedy, family, children, and divorce take center stage as two divorcees with kids move in with each other ... and bring all their emotional luggage with them. With everybody living under the same roof, there's bound to be plenty of drama and comedy alike. Take a look at season 2 when it drops on July 15.
The Joel McHale Show with Joel McHale: Part 2 — July 15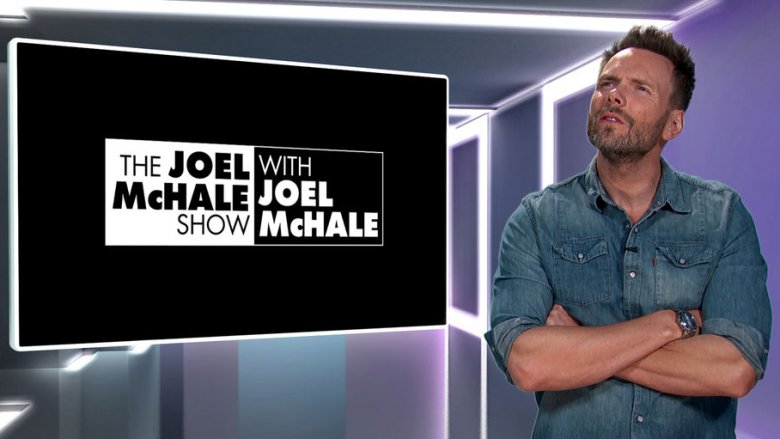 While Joel McHale's green-screened celebrity rants originally aired as weekly episodes, Netflix is changing up the format for the next batch, dropping them all on the same day. The series sees Community star Joel McHale poking fun at popular shows, reality TV, and celebrities, interspersed with scripted comedy bits. Look for Part 2 to land on July 15.
Amazing Interiors — July 20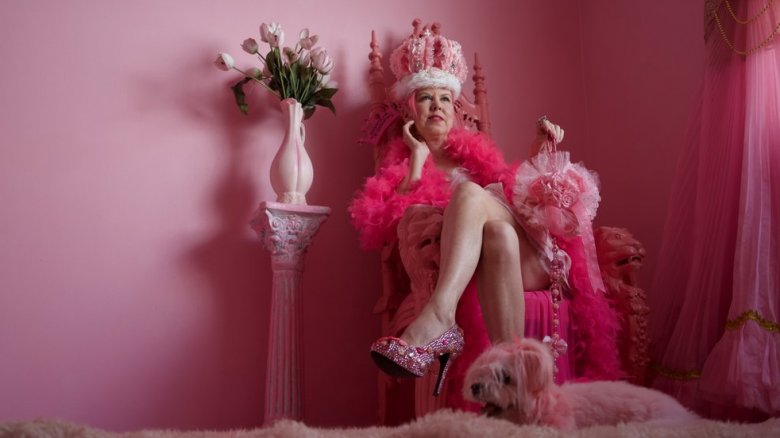 With The World's Most Extraordinary Homes, Netflix took viewers on a whirlwind tour around the globe to visit a few of the craziest-looking homes in existence. With Amazing Interiors, the format continues — only this time, the crazy is all inside. What looks normal on the outside might hide something truly bizarre, like a pink princess palace. Who knows what you'll find when you walk through the doors of these homes? Find out on July 20.
Dark Tourist — July 20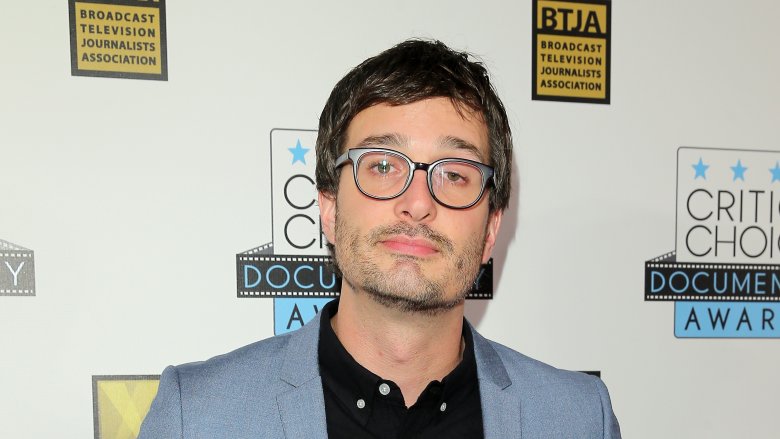 Getty Images
Here's an interesting spin on a travel show — instead of visiting cultural highlights around the world, Dark Tourist pinpoints the planet's most macabre settings, such as abandoned nuclear reactors and haunted forests. Journalist and filmmaker David Farrier leads the charge, promising a "weird" journey into the unexpected. Take the plunge on July 20.
Duck Duck Goose — July 20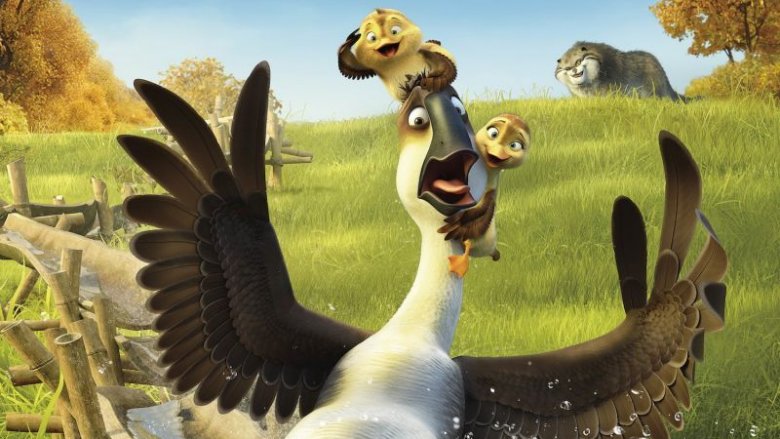 Family fun takes flight this July with Netflix's original film Duck Duck Goose. Jim Gaffigan leads the voice cast as Peng, a self-centered goose who's forced to take two ducklings under his wing on an epic adventure of friendship and courage. Your kids will love it. Take a look on July 20.
Graduates — July 20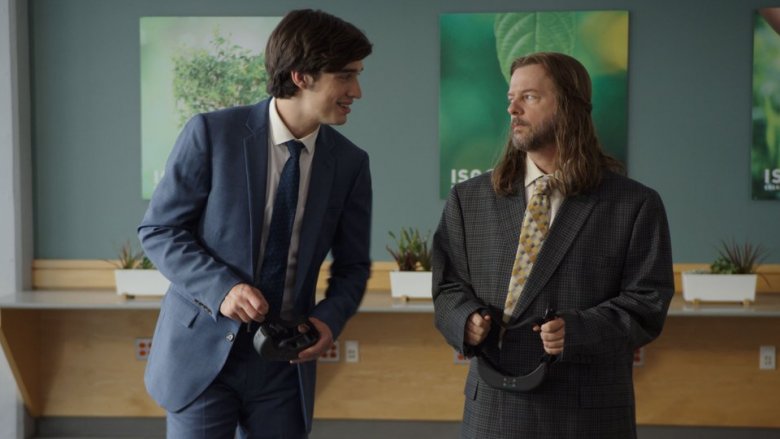 Adam Sandler's production company Happy Madison is rolling out another comedy this July. David Spade headlines this coming-of-age film, which takes the old "My dad could beat your dad in a fight" thing a little too literally. When two college students argue about whose father could beat up the other's, one of their dads steps up to the challenge. Hijinks ensue.
At the time of this writing, there seems to be some vague confusion about this movie's title. David Spade's IMDb page and Netflix both describe Graduates with the above premise with a release date set for July 20, while other sources seem to have this movie's title pegged as Father of the Year. It wouldn't be the first time Netflix has misled audiences to make a surprise release, so who knows?
Look for either Graduates or Father of the Year on July 20.
Home: Adventures with Tip & Oh: Season 4 — July 20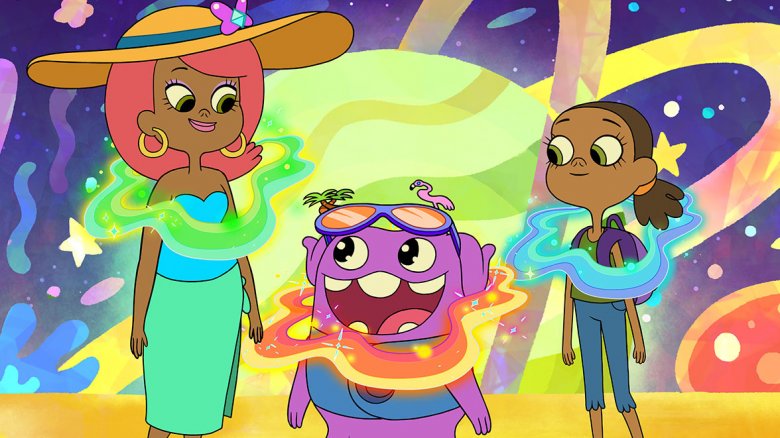 For the tots, Home: Adventures with Tip & Oh is a lot of fun. It follows the adventures of a human girl and her extraterrestrial friend as they navigate a bizarre world where people live side by side with aliens. Queue up season 4 on July 20.
Last Chance U — July 20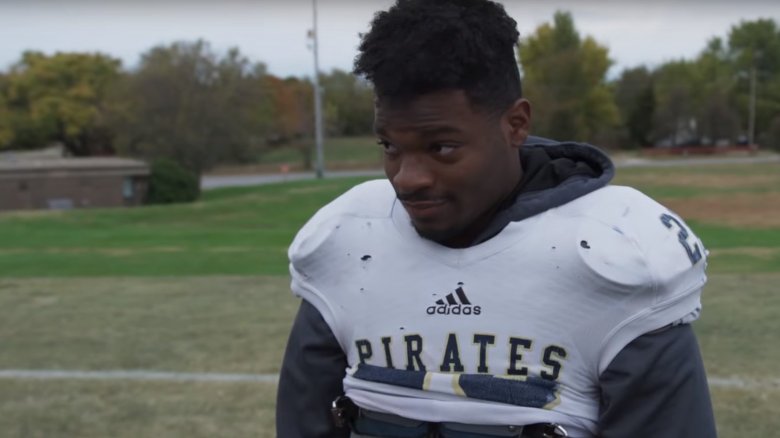 For two seasons, Netflix tagged along as the troubled teens of East Mississippi Community College, or EMCC, fought to return to Division 1 status and achieve their football dreams. Nicknamed Last Chance U, EMCC offered many of these players their last shot at redemption.
For the third season, Netflix is releasing a two-parter. The first takes a look at the players who left EMCC after the first two seasons and is called, appropriately, Last Chance U: EMCC & Life After.
The second — Last Chance U: INDY: Part 1 — starts up the new season at a new school: Independence Community College in Kansas. The expectations are lower, but the stakes are higher than ever. Look for both to land on July 20.
Luna Petunia: Return to Amazia: Season 2 — July 20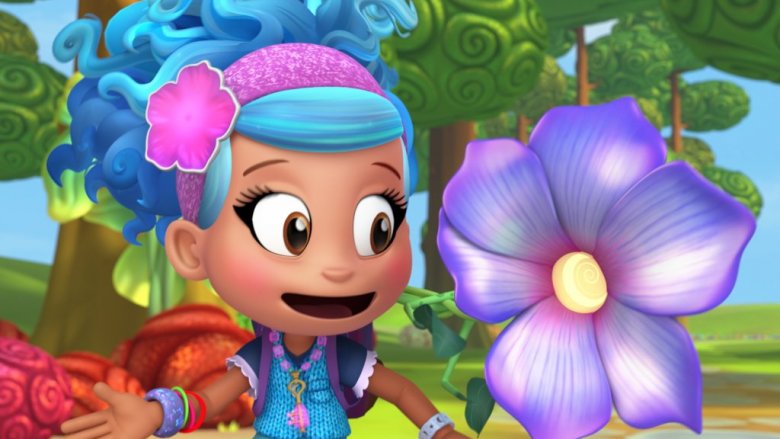 Make the impossible possible this July with the second season of Luna Petunia: Return to Amazia. This animated kids' tale focuses on the magical adventures of Luna and her friends in the wondrous world of Amazia. Tune in on July 20.
The Warning — July 24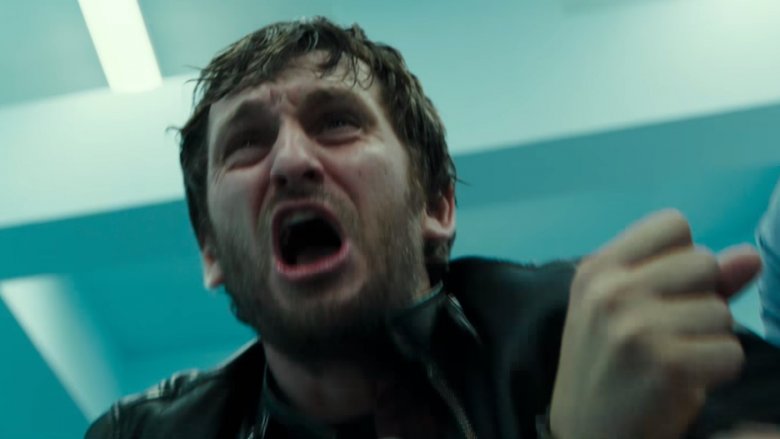 Keep your eyes peeled for Spanish thriller The Warning, which is about a gas station where a string of murders going back nearly a century sparks the interest of a young mathematician, who himself witnessed a friend get shot in the same place years earlier. When a ten-year-old boy finds a note in the gas station that seems to predict his death, the two have to join forces to figure out what's going on before it's too late. Get ready for all the twists and turns when The Warning shows up on July 24.
Cupcake & Dino - General Services — July 27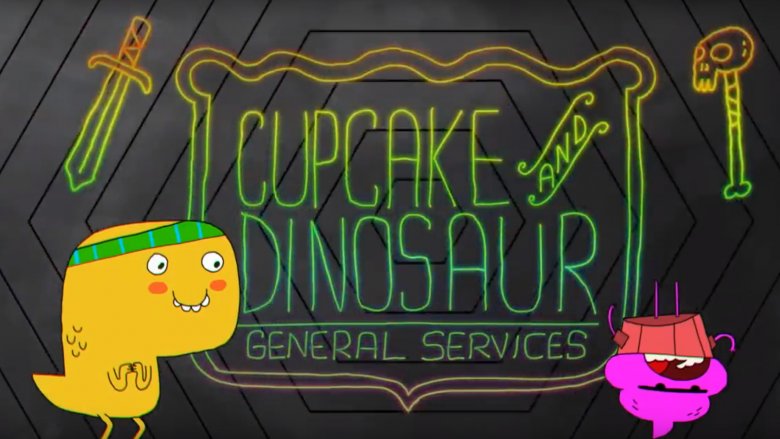 Ah, the time-worn tale of a cupcake and dinosaur teaming up to solve problems in the city. Aren't there any original ideas anymore? Together, this dynamic duo will work to provide General Services for their community. Whether they're mowing the lawn or stopping interdimensional monsters, Cupcake and Dino are on the job. Take a look on July 27.
Extinction — July 27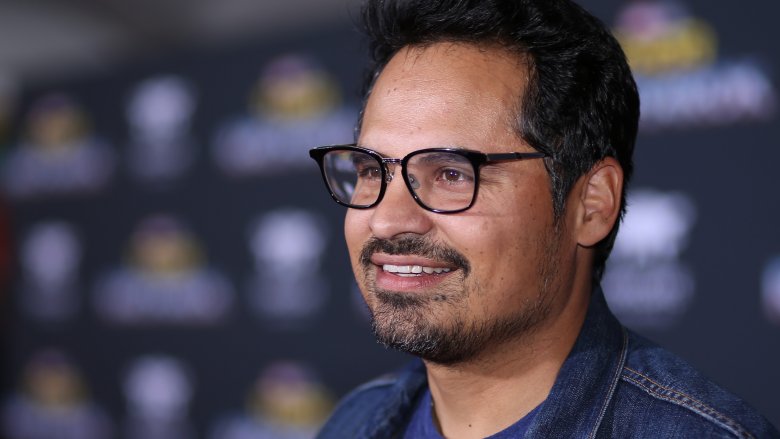 Getty Images
The latest entry in Netflix's new sci-fi thriller original films, Extinction stars Michael Pena as a father whose recurring nightmares about an alien invasion come true. When actual aliens attack the planet, he'll have to fight to keep his family safe from the extraterrestrial threat. Lizzy Caplan and Luke Cage's Mike Coulter co-star. Look for Extinction on July 27.
Roman Empire: Reign of Blood: Master of Rome — July 27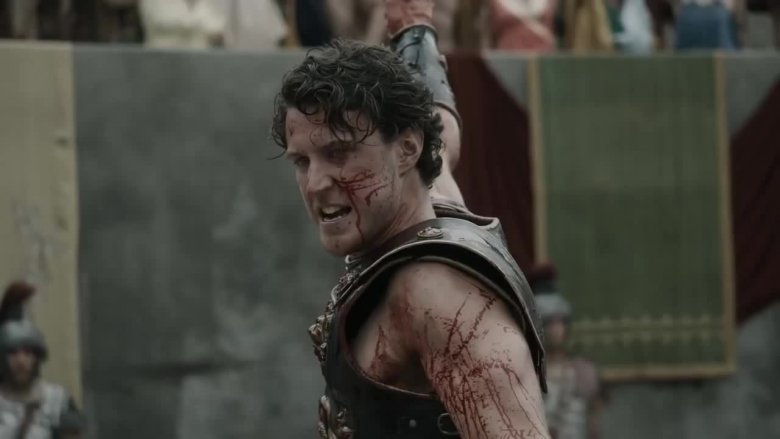 There's a troubling overuse of colons in some of Netflix's recent titles, but don't let that distract you from the terrific content. Netflix's docudrama series Roman Empire: Reign of Blood has spent two years thrilling fans with its historical look at the beginnings of the fall of Rome under Emperor Commodus. The series uses actors and sets to play out the drama, while the occasional voiceover or talking head pops in to provide documentary-style commentary on what's going on.
The upcoming Roman Empire: Reign of Blood: Master of Rome will follow the same format, and this time, the focus is on Julius Caesar. Queue it up on July 27.
The Worst Witch: Season 2 — July 27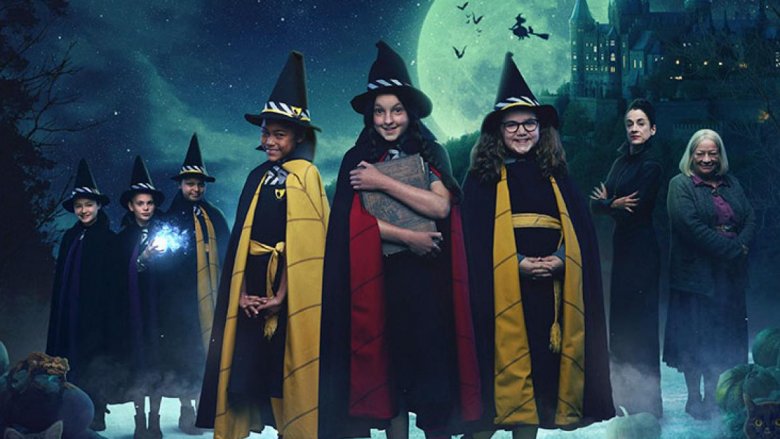 Based on the YA book series, The Worst Witch is set in a magical school where a group of young witches are just doing their best to get by, and one non-witch may have accidentally found the home she never knew she was missing. The first season arrived on Netflix in 2017 to plenty of fans, and season 2 is set to drop on July 27.
Orange is the New Black: Season 6 — July 27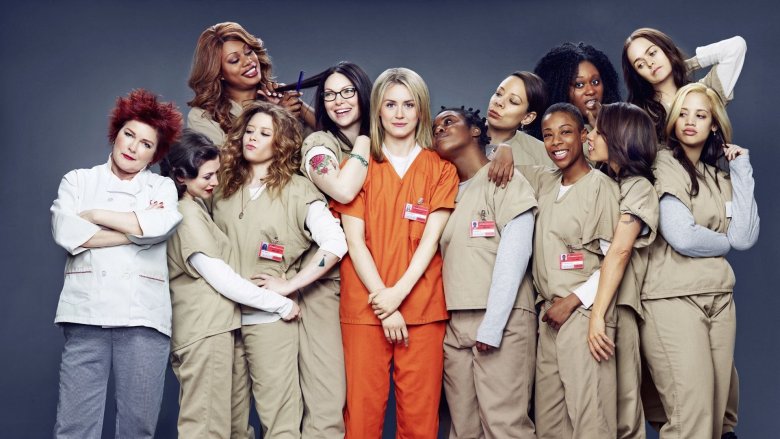 For five seasons, Piper and her friends (and rivals) have regaled audiences in one of the most engaging and original shows in recent memory. We've seen relationships form, flourish and wither; we've seen children born and inmates die; and we've seen some seriously explosive season finales, all within the halls of Litchfield prison. Get ready for more laughs, tears, and everything in between when season 6 debuts on July 27.
The Bleeding Edge — July 27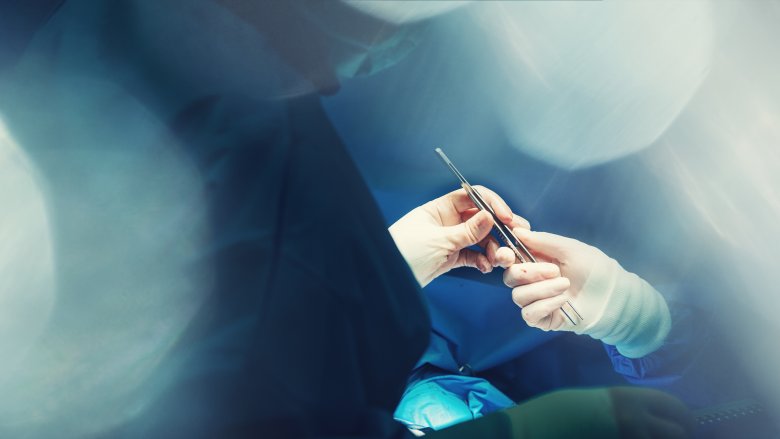 Shutterstock
There's nothing more cringe-inducing than a medical horror story. Surgeries gone wrong, malfunctioning medical implants — it's the kind of stuff that makes you want to curl up in bed and never leave. Unfortunately, it's also a prevalent issue, and that's the subject of Kirby Dick's upcoming documentary The Bleeding Edge.
Through candid interviews with patients and medical professionals alike, The Bleeding Edge paints a terrifying picture of medical devices rushed through safety testing and installed in hospitals across the country. It's sure to be an eye-opening experience ... even if you're watching it through your fingers. Take a look on July 27.
A Very Secret Service: Season 2 — July 30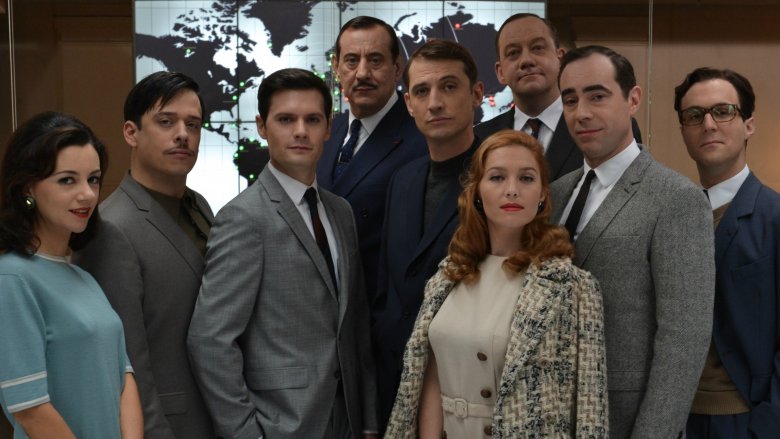 This goofy spy comedy is sort of like the French answer to Get Smart. It's been praised for both its witty satire and its acting, much of which requires deadpan seriousness in the face of mounting absurdity. With hard-hitting drama and ridiculous comedy, the first season of A Very Secret Service built a loyal — if small — fan base. The second season promises more of the same. Don't miss it when it arrives on Netflix on July 30.
Terrace House: Opening New Doors: Part 3 — July 31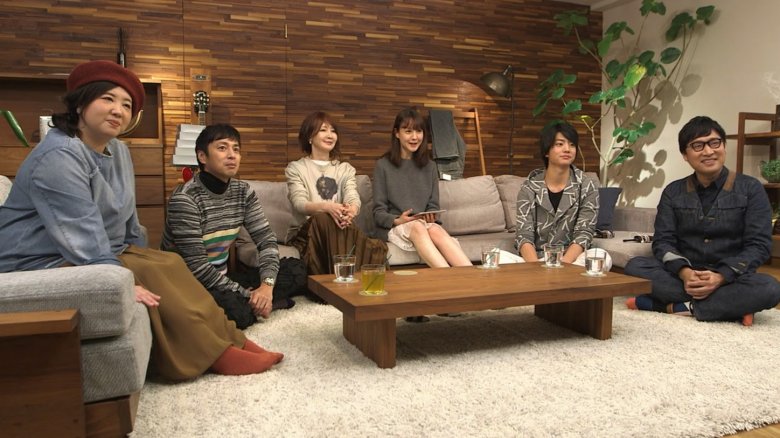 Inexplicably one of Netflix's more popular shows, Terrace House operates on the basic premise that a reality show doesn't need any scripting whatsoever to draw in viewers. A far cry from the drama-bait of Western reality TV, this Japanese series is low-key, drama-free, and utterly hypnotizing for no discernible reason. Part 3 of the spinoff Opening New Doors hits on July 31.
Original stand-up comedy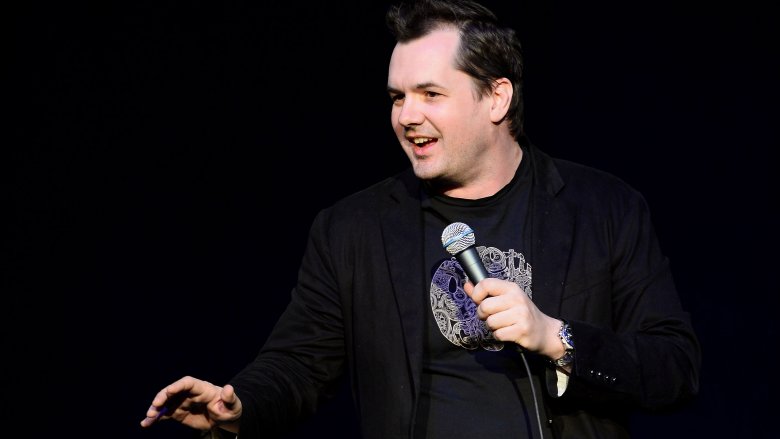 Getty Images
Netflix is offering a different take on comedy this July. In addition to two full-length specials, the company is also releasing a stand-up collection titled The Comedy Lineup, which will see multiple comedians take the stage for short sets. That shows up on July 3, and you also can catch Jim Jefferies: This Is Me Now on July 13, followed by Iliza Shlesinger: Elder Millennial on July 24.
That wraps up all the Netflix originals arriving in July 2018, so let's turn to everything else being added to the streaming service next month.
Action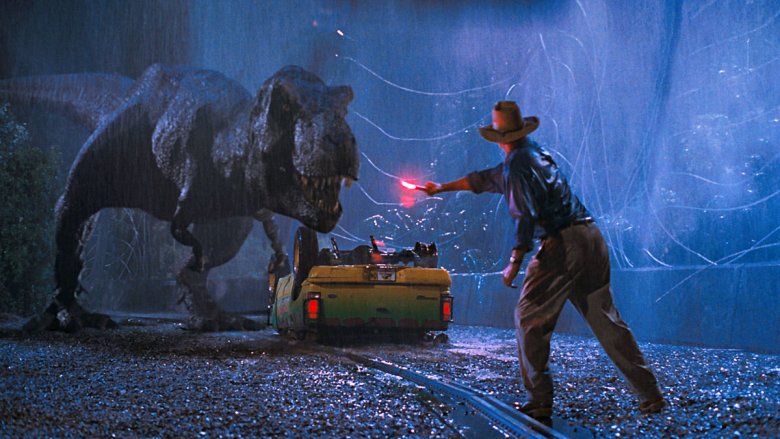 As far as Netflix is concerned, blockbuster season officially begins on July 1. The first of the month will dawn with ten classic action films, including the Jurassic Park trilogy, The Boondock Saints, and Swordfish. And if Hugh Jackman packing up his Wolverine claws is too much for you, you may find a little bit of comfort watching him pick up a crossbow instead in 2004's Van Helsing, which also shows up on the first. Either way, enjoy the action dump, because there won't be any more showing up throughout the month.
July 1
Journey to the Center of the Earth (2008)
Jurassic Park (1993)
The Lost World: Jurassic Park (1997)
Jurassic Park III (2001)
Stealth (2005)
Swordfish (2001)
The Boondock Saints (1999)
Traitor (2008)
Troy (2004)
Van Helsing (2004)
Drama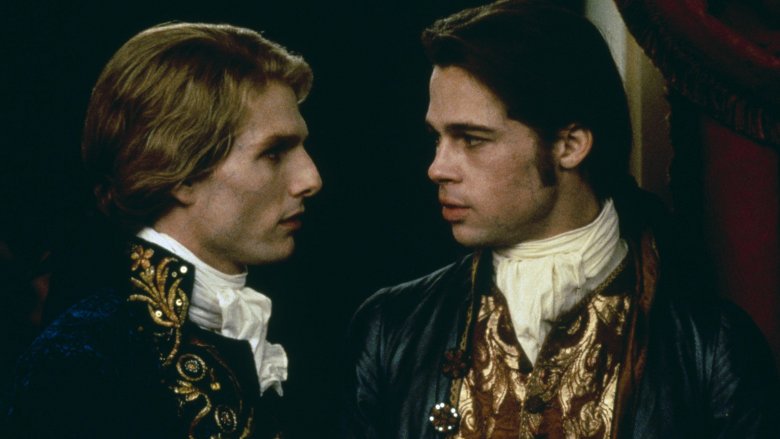 In contrast, the new drama selection will be spread nicely over July, starting with Interview with the Vampire, Menace II Society, We Own the Night, and Chocolat on the first. After that, you can look for Ryan Gosling in Blue Valentine on the fifth, check out Ben Affleck's Oscar-nominated directorial debut Gone Baby Gone on the 12th, and follow the ups and downs of Joaquin Phoenix's bizarre techno-relationship in 2013's Her on the 29th.
July 1
Interview with the Vampire (1994)
Menace II Society (1993)
Chocolat (2000)
We Own the Night (2007)
July 2
Dance Academy: The Comeback (2018)
July 5
Blue Valentine (2010)
July 12
Gone Baby Gone (2007)
July 22
An Education (2009)
July 28
The Company Men (2010)
July 29
Her (2013)
Comedy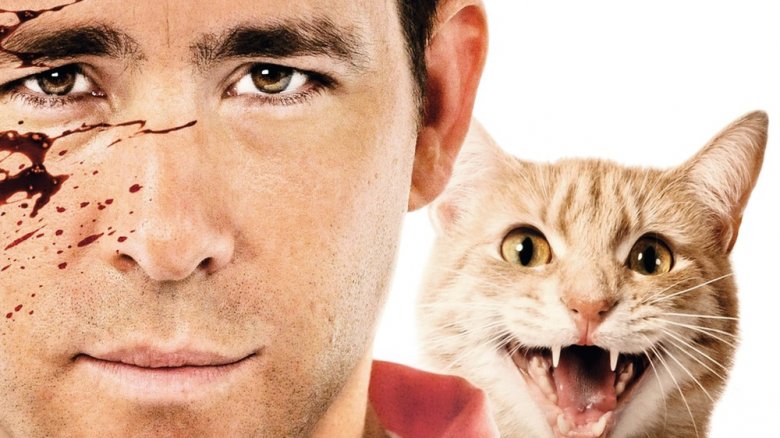 There's method in Netflix's madness somewhere, probably, but it's a little inexplicable how some movies seem to constantly disappear from the service only to return a few months later. Case in point: Ryan Reynolds' 2014 dark comedy The Voices, which sees Reynolds in complete mental disarray as a potentially psychopathic blue collar worker. It was here, then it was gone, and now it's coming back on the first, alongside goofy comedy mainstays like Get Smart, Happy Gilmore, and Spanglish.
And don't miss the return of Bo Burnham's incomparable stand-up special what., another victim of Netflix's selection shuffling. That also shows up on the first, with Kevin Hart: Let Me Explain dropping on the 13th.
July 1
Bo Burnham: what. (2013)
Get Smart (2008)
Happy Gilmore (1996)
Penelope (2006)
Spanglish (2004)
The Voices (2014)
July 13
Kevin Hart: Let Me Explain (2013)
Documentary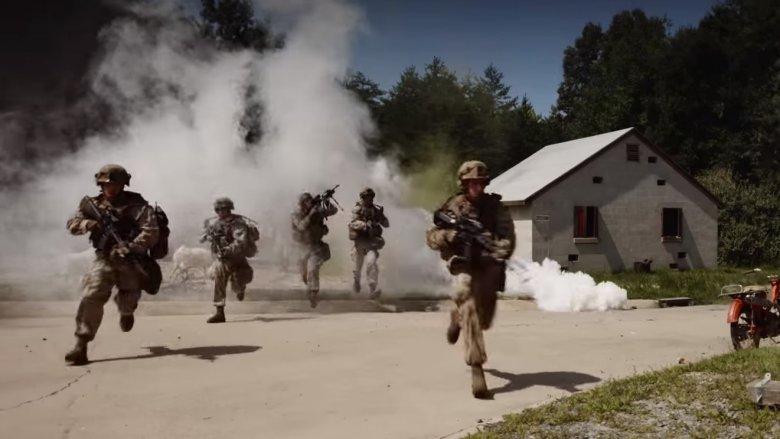 There are only two documentaries coming in to roost this July, but that's okay, because they're both well worth watching. The first is We, the Marines, a pulse-pounding journey into the rigorous training employed by the U.S. Marine Corps.
Next, queue up What We Started, a musical odyssey into the rise and subsequent domination of electronic music, with an interesting focus on how young, inexperienced artists can shoot to fame almost overnight. Look for both of those on July 1.
July 1
We, the Marines (2017)
What We Started (2017)
Family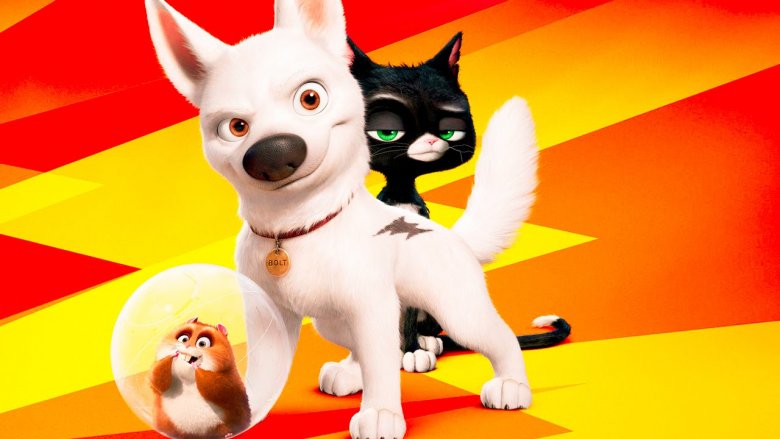 Sure, you may be dragging your wife and kids into a six-hour Jurassic Park marathon come the first of July, but just because you watch them with your family doesn't make them family movies. Fortunately for everyone else in the house, Netflix is rolling out other options that'll let the little monsters to take over the living room, like Finding Neverland, the two Scooby-Doo movies, and The Princess Diaries on July 1, followed by Disney's Bolt on the 22nd.
July 1
Finding Neverland (2004)
Scooby-Doo (2002)
Scooby-Doo 2: Monsters Unleashed (2004)
The Princess Diaries (2001)
July 15
Going for Gold (2018)
July 22
Disney's Bolt (2008)
Thriller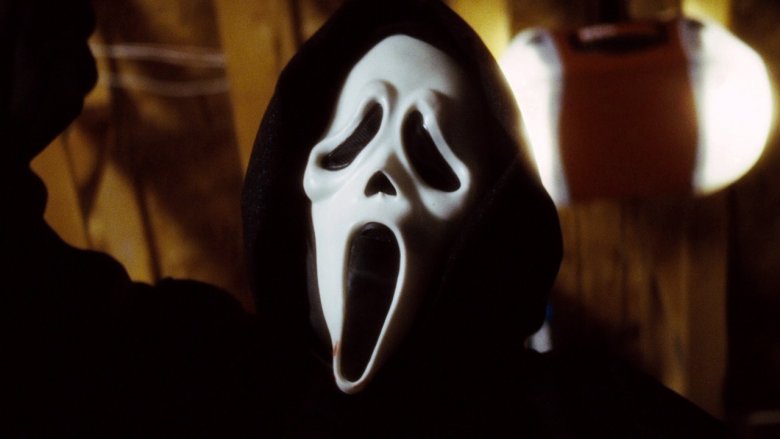 July is going to be slim pickings for the horror fans in the room. There are only two upcoming films on the docket: Deceived arrives on July 1, which is either the 1991 thriller starring Goldie Hawn as a widow in crisis, or the 2018 horror movie about a man who's drawn into a dark, tangled web after the disappearance of his sister. Our money's on the Goldie Hawn one, but since Netflix doesn't add dated to their press releases, we'll have to wait to find out.
After that, Scream 4 arrives on July 7. Spooky!
July 1
Deceived (1991)
July 7
Scream 4 (2011)
Television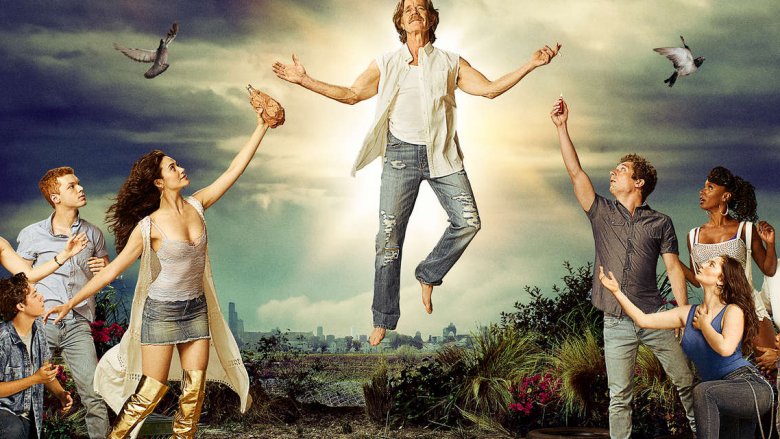 If Netflix is coming up short in some of their movie categories, they're more than making up for it with their television selection. You can escape the summer heat with new seasons of Blue Bloods, Hawaii Five-O, NCIS, and Madam Secretary on the first. July 2 sees the arrival of Season 4 of The Good Witch and Season 1 of The Sinner, and July 20 will bring the Gallagher family back home as Season 8 of Shameless arrives.
July 1
Blue Bloods: Season 8 (2017 – 2018)
Hawaii Five-O: Season 8 (2017 – 2018)
Madam Secretary: Season 4 (2017 – 2018)
NCIS: Season 15 (2017 – 2018)
Queens of Comedy: Season 2
Rica, Famosa, Latina: Seasons 1-4 (2014 – 2017)
July 2
Good Witch: Season 4 (2018)
The Sinner: Season 1 (2017)
July 6
The Fosters: Season 5 (2017 – 2018)
July 9
Lockup: Extended Stay: Collection 1 (2011)
July 20
Deep Undercover: Collection 3 (2017)
Fix It and Finish It: Collection 3 (2016)
July 28
Shameless: Season 8 (2017 – 2018)
July 29
Sofia the First: Season 4 (2017 – 2018)