Stephen King Story The Boogeyman Being Adapted By A Quiet Place Writers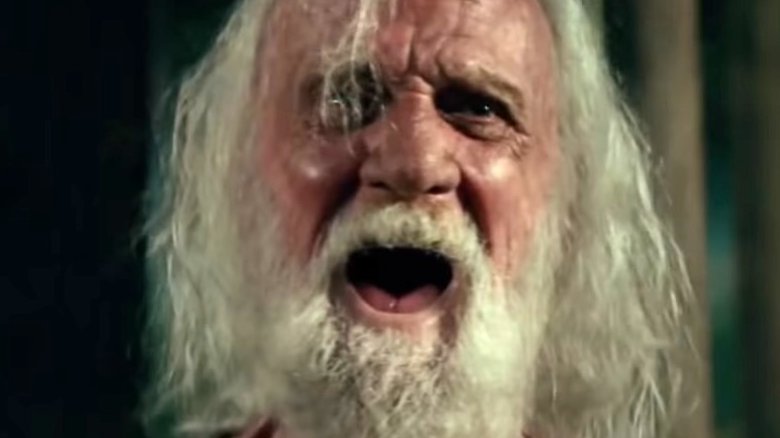 The writers of A Quiet Place will keep making their marks on horror with their next project.
Scott Beck and Bryan Woods, who co-wrote the hit horror movie with director John Krasinski, are signing on to write the screenplay for an adaptation of Stephen King's The Boogeyman with 20th Century Fox, according to a report by Deadline.
Though brief compared to King's other works, the short story is one of King's most infamous. Set during a man's appointment with a therapist, the story follows a dark recounting of the deaths of the man's three children, apparently all committed by an unseen entity he knows only as the Boogeyman. As he continues to unspool his narrative, it becomes clear that the monster of his memories may not be what it seems — and might not be a monster, actually, at all.
The story, first published in 1973 and made widely available in the 1978 Night Shift collection, was previously adapted into a short film for a double feature called Nightshift Collection.
As for the King and Quiet Place writers combo, the arrangement seems on-paper like it'll be a bang-up collaboration for just about everybody. Especially encouraging for Beck and Woods is the fact that King previously praised A Quiet Place with some effusiveness, calling it "an extraordinary piece of work."
Beck and Woods are currently in post-production on Haunt, a horror film which they wrote and directed collaboratively. 
The Boogeyman is one of many, many King adaptations currently in some stage of development for film or television, with nonstop development deals presumably enriching the author's coffers beyond our wildest dreams. 
Among more obvious upcoming adaptations like It: Chapter Two and the increasingly cool-looking Pet Sematary, we can also expect to see an Ewan McGregor-starring movie version of The Shining sequel Doctor Sleep, a Firestarter remake, Josh Boone's The Talisman, and probably about ten to 20 other things we've forgotten about. 
There's also the Hulu horror series Castle Rock to look forward to, which is set to pull its mythology from all throughout King's oeuvre. That series is set to roll out on July 25.
All-in-all, with the success of their hit horror movie and a ringing endorsement from a genre master, it sounds like the Quiet Place guys have a steady screenwriting future ahead of them, more-or-less indefinitely. We just wonder if they'll be back for that Quiet Place sequel movie once they're through with the world of Stephen King.