Lucasfilm May Still Be Moving Forward With Star Wars Spinoffs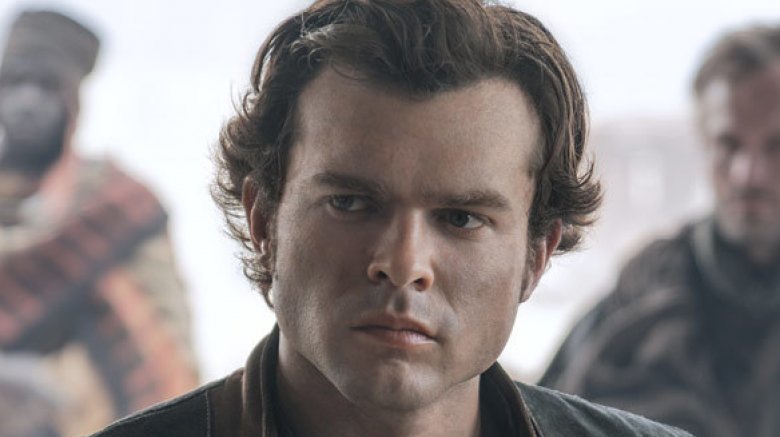 Lucasfilm may not have put a stop to their Star Wars spin-offs after all. A new report from The Hollywood Reporter contradicts previous statements saying that the company was halting development on their planned standalone films after the disappointing box office performance of Solo: A Star Wars Story, instead saying that they are "licking their wounds" but still moving forward.
The Star Wars universe, which Disney began bringing back to the big screen with 2015's Star Wars: The Force Awakens, has been getting packed with rumors of potential sequels and spin-offs. "They were developing anything and everything," a source told THR. "It was a case of them stuffing so much sausage and not trying to break the casing." 
However, a report from Collider earlier this week put the future of those films in question. The report alleged that Lucasfilm had decided to put an indefinite hold on all of their planned Star Wars spin-offs, which included a Boba Fett solo movie from Logan's James Mangold and a rumored movie following Obi Wan Kenobi. The company was reportedly set to reconvene with Disney to discuss their strategy going forward, focusing heavily on the upcoming Episode IX and Rian Johnson's planned new trilogy.
THR's report contradicts that, with a source saying, "They haven't slowed down development, but they are licking their wounds." Lucasfilm president Kathleen Kennedy and her team, according to THR's report, are "regrouping" and trying to figure out what they'll do after Episode IX. "It doesn't mean those spinoffs don't happen," said another source. "It just means they're trying to figure out how to make, and market, them differently."
For example, the company is reportedly still planning on going forward with Mangold's Boba Fett film, with Mangold penning the script alongside X-Men's Simon Kinberg. However, seeing as how a character as iconic as Han Solo couldn't bring in the box office bucks, they are considering scaling down the budget of the project. THR notes that they are unclear on the status of the Obi-Wan spin-off or if Ewan McGregor, who played the character in the Star Wars prequels, would return.
THR does note that Johnson's trilogy is still being officially developed, as is a new series of movies from Game of Thrones creators David Benioff and D.B. Weiss and a live-action TV show from Iron Man's Jon Favreau. However, aside from Episode IX, no further Star Wars films have been dated — and an insider says that you shouldn't expect that to change anytime soon. "In light of the reaction to Last Jedi and the performance of Solo, they are now just going to look at what's coming in and seeing how good it is, before dating anything," the source said. "It's all pretty understandable."