Star Wars: Boba Fett Movie Officially Announced With Logan Director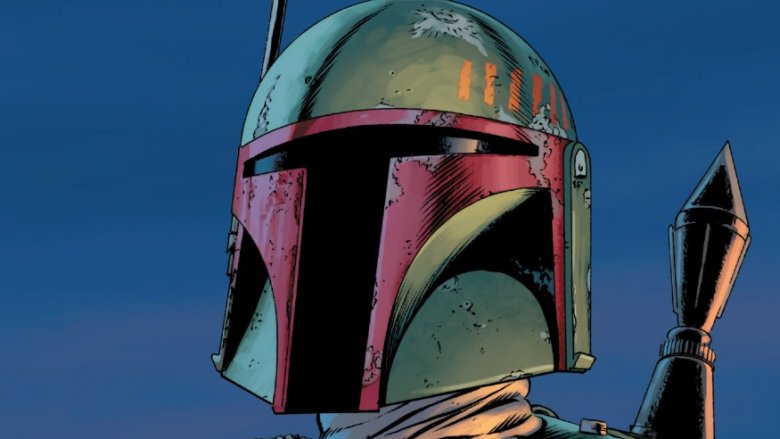 Marvel Comics
The Star Wars stories aren't stopping anytime soon, and Boba Fett is next.
The next character from the original Star Wars trilogy to get a whole feature to themselves will be the Mandalorian bounty hunter and right hand to Darth Vader Boba Fett, with a movie officially set to be directed by Logan director James Mangold.
The news comes from The Hollywood Reporter, dropping mere hours before the wide theatrical release of Disney and Lucasfilm's second Star Wars spinoff, Solo: A Star Wars Story.
A Boba Fett movie was originally meant to be announced alongside Rogue One: A Star Wars Story in 2015. It was meant to be directed by Fantastic Four director Josh Trank, but then Trank went and actually directed Fantastic Four, at which point the job was taken away from him.
It was previously reported that X-Men: Dark Phoenix director and longtime producer Simon Kinberg was at work on a Boba Fett project, developing the movie under the title Tin Can with fellow producer Lawrence Kasdan. 
It was not immediately clear if Kinberg and Mangold's Boba Fett projects were one and the same, but it seems likely — both filmmakers are connected through the X-Men franchise, and collaborated together on Mangold's critically-acclaimed Logan.
Reportedly, Disney and Lucasfilm are also at work on a feature centering on Obi-Wan Kenobi, though no official announcement has yet been made on that front.
No story or casting details have yet been released for the Boba Fett movie. Mangold is currently in pre-production on the movie Ford v. Ferrari, which follows a team of engineers working on behalf of Henry Ford II to unseat Ferrari at the 1966 Le Mans World Championship.
Disney and Lucasfilm have yet to announce a release window for the Boba Fett solo movie. Solo: A Star Wars Story is in theaters everywhere this weekend.