Game Of Thrones Creators To Write New Star Wars Movie Series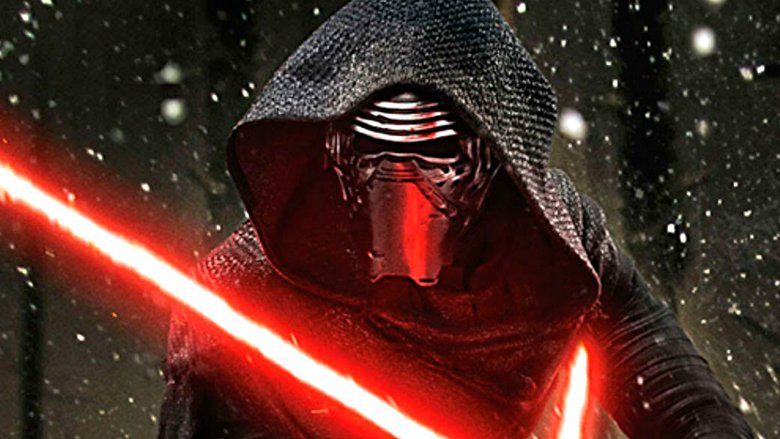 There is another.
The galaxy of Star Wars is expanding once again, as Disney and Lucasfilm have announced a new series of films to be written and produced by David Benioff and D.B. Weiss, the creators of HBO's Game of Thrones. 
"David and Dan are some of the best storytellers working today," said Kathleen Kennedy, president of Lucasfilm. "Their command of complex characters, depth of story and richness of mythology will break new ground and boldly push Star Wars in ways I find incredibly exciting." 
The new series will stand entirely separate from the previously announced new trilogy being developed by The Last Jedi director Rian Johnson. Like with that trilogy, it's not currently known what the plot or setting of the new series will be, but considering the creators, it's fair to expect some sprawl. 
"In the summer of 1977 we traveled to a galaxy far, far away, and we've been dreaming of it ever since," Benioff and Weiss said in a statement at the time of the announcement. "We are honored by the opportunity, a little terrified by the responsibility, and so excited to get started as soon as the final season of Game of Thrones is complete."
The announcement significantly expands the future of Star Wars on film, adding at least two more untitled pictures to the franchise's upcoming movie slate. As things stand currently, J. J. Abrams is set to close out the Skywalker saga on December 20, 2019 with the yet-untitled Episode IX, Rian Johnson is working on his own trilogy of new films, and an Obi-Wan Kenobi prequel in the vein of Solo is officially in the works as well. 
As The Hollywood Reporter points out, the announcement that Weiss and Benioff will move into developing their Star Wars series immediately after the conclusion of Game of Thrones leaves the future of their previously-announced HBO series Confederate in doubt. That series, co-developed with Nichelle Tramble Spellman and Malcolm Spellman, was met with controversy upon its announcement for its concept of an alternate-reality America in which slavery persists to the present day following a Confederate States victory during the American Civil War. HBO has yet to comment officially on the future of that series.
Suddenly, the audience backlash to The Last Jedi is looking a whole lot less significant. Soon enough, there's going to be enough flavors of Star Wars out there to suit just about everybody.
The next film in the ever-expanding franchise, Solo: A Star Wars Story, arrives in theaters on May 25th. Check out the trailer for the outlaw origin story now, and then take a deep dive in on a second go-around to find out all the things you might've missed.