The Walking Dead Season 9 Will Feature 'Great Stories' With Female Characters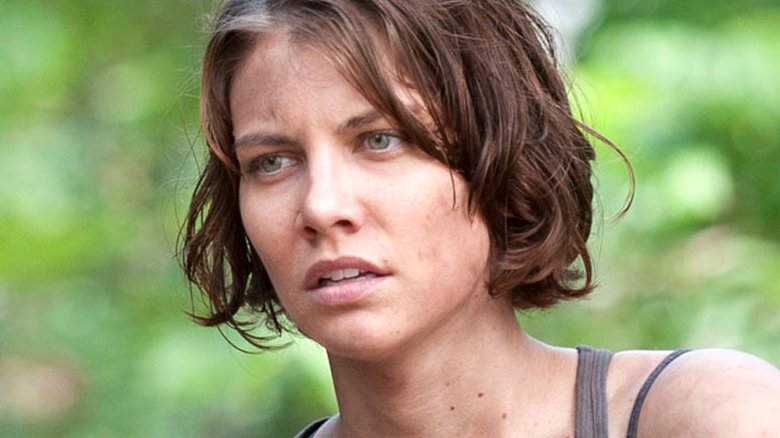 The women will inch closer to center stage on the next season of The Walking Dead. 
In an interview with Insider during the "Kick-Ass Women of AMC" panel at the AMC Summit, recently tapped new Walking Dead showrunner Angela Kang, who takes over from Scott M. Gimple, teased that fans can expect more women-centric stories in season 9 of the post-apocalyptic series. 
"We're going to see some really great stories with the women on our show, particularly," Kang said when discussing what the ninth year of The Walking Dead will involve. "And I think for people who are really invested in say Michonne, Maggie, Carol, there's such great material for them as well as, of course, Rick and Daryl, and those other characters that we love. But for people who are looking for that specifically, they will really see some incredible work from our women."
Having written for The Walking Dead since its sophomore season, penning around 20 episodes including the acclaimed installments "Coda" and "Still," Kang clearly knows what works for the AMC juggernaut. She got candid in saying that she's "so humbled by the opportunity" to be a part of The Walking Dead team, and that she understands what fans will be excited to see in future episodes. 
Now that lead actor Andrew Lincoln (who plays Rick Grimes) is exiting the series and Norman Reedus (Daryl Dixon) is poised to take his place as the new face of The Walking Dead, there's extra space for women to occupy — and Kang wants to capitalize on that, as she feels it's what viewers want and deserve. 
"It's not lost on me that for a lot of women who watch the show and watch the strong women characters on the show, and dress up as those characters, people are looking for role models," she said.
The response to Kang's comments here will likely be a rousing "Heck yeah, more awesome stories focused on women!" from most Walking Dead enthusiasts, but secondary reactions might bring up the question of how Maggie will actually fit into the narrative. Actress Lauren Cohan, who has played Maggie since season 2, signed on for the ABC pilot Whiskey Cavalier before she officially boarded The Walking Dead season 9 — and at one point, no one was sure if she would return to The Walking Dead at all. 
It remains a mystery as to how Cohan will balance her commitments to The Walking Dead and Whiskey Cavalier, especially now that it appears the actress will have a ton of screen time in both. That uncertainty is made more intense when considering previous reports that noted Cohan will only be in The Walking Dead season 9 for six episodes – which seems to contradict Kang's mention that Maggie fans will get to watch a whole lot great material involving the soon-to-be mother.
Whatever ends up happening, and whichever characters fans see more of moving forward, it looks like the future of The Walking Dead is female, or at least more female than it's been in the past. And who knows? Maybe this kind of change will reel back in all the people who stopped watching the series.