The Walking Dead's Lauren Cohan To Star In ABC Pilot Whiskey Cavalier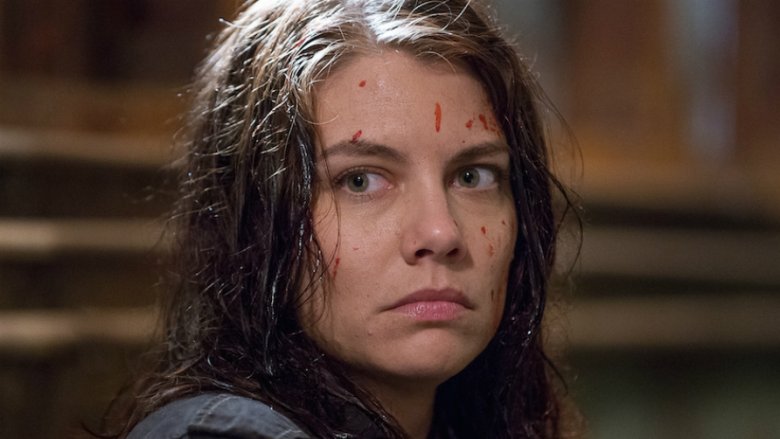 Is the writing on the wall for Maggie on The Walking Dead?
Deadline reports that actress Lauren Cohan has signed on as the female lead opposite Scott Foley in the pilot for the ABC action-dramedy Whiskey Cavalier. Cohan's AMC contract is up and she fielded more than half a dozen offers for new projects.
Although Cohan would be a series regular on Whiskey Cavalier, sources said her deal would allow her to return to The Walking Dead on a recurring basis. Of course, that's only if she signs a new deal with AMC and there are no current negotiations.
Written by Dave Hemingson (Kitchen Confidential, Don't Trust the B***** in Apartment 23), Whiskey Cavalier follows the adventures of FBI agent Will Chase (Foley) who, after an emotional break-up, is paired with a quick and fearless CIA operative named Frankie Trowbridge (Cohan). Together, they lead a team of spies who save the world now and then while dealing with their own friendships, office politics, and romances.
Cohan has been on The Walking Dead since the beginning of season 2 and she became a regular in season 3. AMC already renewed the show for a ninth season and Cohan's character is still very much alive, so it's possible that Maggie won't necessarily meet her demise if Whiskey Cavalier gets picked up. Instead, Maggie could venture away from the main action and reappear when the story calls for it. 
Just a few days ago, The Walking Dead executive producer Scott M. Gimple said he was "incredibly hopeful" that Cohan would sign a new deal to return.