Is Lauren Cohan Leaving The Walking Dead?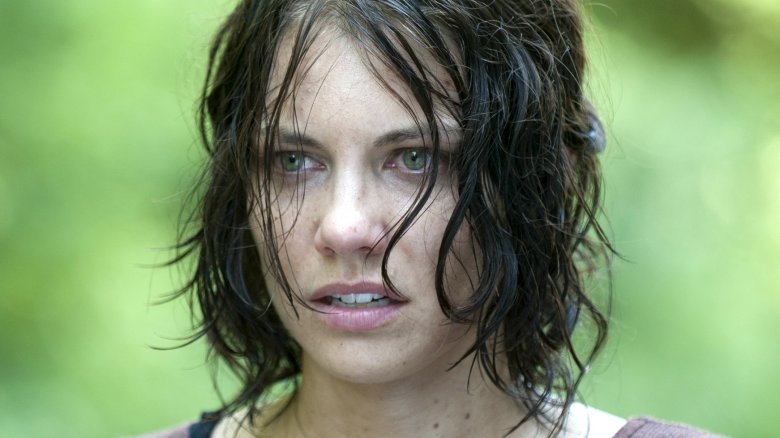 The writing may be on the wall for another beloved character on The Walking Dead.
Deadline reports that Lauren Cohan, who plays the seemingly always-pregnant Maggie Rhee, is fielding offers for new TV pilots. That could signal that Cohan might walk away from the AMC hit after the current eighth season.
Cohan joined the series at the beginning of season 2 and she became a regular in season 3. But her contract is up after this season and rumor has it that she isn't happy with her salary. According to the report, Cohan has been trying to secure a raise that would put her on the same level as co-stars Andrew Lincoln and Norman Reedus, who make significantly more than the female cast members. Of course, Cohan came aboard later, while Lincoln and Reedus have been there from the beginning and average more scenes per episode than anyone else on the show.
AMC reportedly offered Cohan a "modest salary increase" if she would sign a long-term contract, but she rejected it, which is apparently standard in re-negotiations like this.
It's not clear if there have been further talks, but Cohan is able to entertain new offers. She's reportedly been pursued for up to half a dozen projects and has been taking meetings. However, Cohan hasn't said she won't be back for season 9, which has already been greenlighted. 
Prior to joining The Walking Dead, Cohan appeared in 2006's Van Wilder 2: The Rise of Taj and had roles on Supernatural and The Vampire Diaries. She also briefly showed up as Martha Wayne in Batman v Superman: Dawn of Justice.