This Avengers: Infinity War Actor Insists Their Character Is Still Alive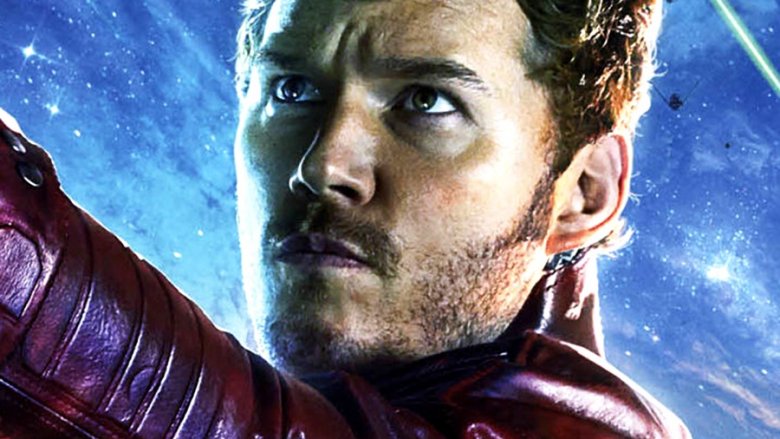 Marvel Studios
For a movie that still manages to be a lot of fun, Avengers: Infinity War has one of the most bummer endings to a summer blockbuster since The Empire Strikes Back.
The Avengers end their third adventure by getting thoroughly stomped by the movie's villain, the Mad Titan, Thanos. But one actor who contributed to the movie's massive body count refuses to believe he's truly dead.
Speaking to CinemaBlend during a press day for the border war sequel Sicario: Day of the Soldado, actor Benicio del Toro thoroughly shot down the idea that the apparent death of his character, the Collector, is going to be a permanent thing.
Asked if the Collector survived the events of Infinity War, del Toro didn't play coy. Instead, he appeared to break down how he really felt.
"I think he's alive," the actor said in response to the inquiry. "Yeah... I think that, you know, I think he's alive. You're talking to him!"
Presumably, the last sentence was accompanied by an unexpected grab to the back of the neck, and the steely-eyed stare of a true soldado.
As we all by now are likely aware, the final minutes of the record-breaking Marvel Studios blockbuster caused children the world over to bawl their eyes out as hero after hero was blinked out of existence. But the Collector, that space-faring, universe-cataloging weirdo popularized by Guardians of the Galaxy, didn't meet his end as a result of Thanos' snap. 
Instead, the Collector seemed to get stamped out in the middle of the movie, with Thanos lording over his collection of treasures on Knowhere, their owner evidently done for.
Of course, it's certainly possible that del Toro will be coming back to life in the next movie, as persistent rumors indicate that time travel will play a major part in ultimately defeating Thanos, and reversing the effects of his universe-culling snap. 
While the movies haven't really gone into this aspect of the character, the Collector of the comic books is a long-lived Elder of the Universe, a being of near-cosmic power who possesses the ability to live as long as he wants to. 
It's also possible that del Toro is just having a laugh at the sake of the press, which seems like a fair thing to do when people won't stop bugging you about the next Avengers movie.
The real answer, of course, is that they're all still alive. Don't be acting like you've never read a comic book before.
Avengers 4: The Return of Michael Myers will be out in theaters on May 3, 2019. It will be preceded in release by the MCU movies Ant-Man and the Wasp on July 6, and Captain Marvel on March 8, 2019.