Avengers: Infinity War To Cross $1 Billion At Box Office In Record Time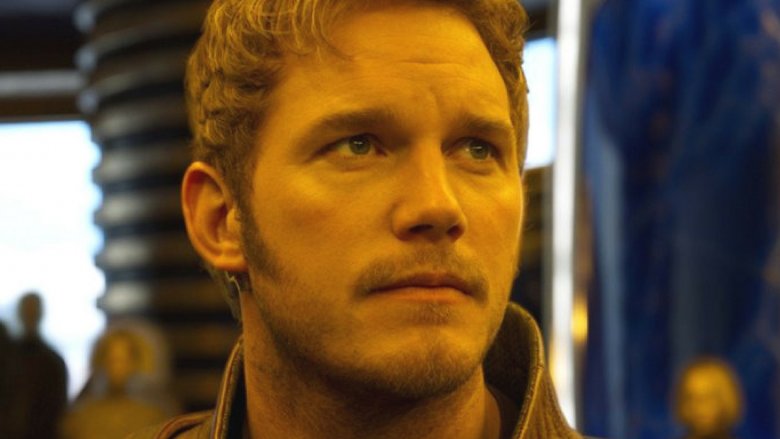 No surprises here: after lodging the biggest opening weekend of all time, Marvel's Avengers: Infinity War is poised to become the fastest film across the $1 billion mark at the global box office. According to The Hollywood Reporter, the superhero team-up is speeding towards the box office milestone, which it should surpass either Friday or early Saturday.
This would mean that Infinity War spent just 10 or 11 days in theaters before passing $1 billion. This would beat out Disney's Star Wars: The Force Awakens, which took 12 days to reach the massive milestone. Infinity War's worldwide total as of Thursday was $905.1 million, including $338.4 million in North America. It has reached this impressive heights despite the fact that it has yet to open in one of the world's biggest movie markets, China. (Infinity War opens there on May 11.)
Infinity War has been poised to be a massive success for a long time. The movie, a culmination of 10 years of MCU world-building, was given Marvel's biggest marketing campaign to date. Buzz was so high that the film broke Fandango's record for one-day sales in just six hours when tickets were made available in March, and the first trailer also had a record 230 million views in its first 24 hours across Facebook, Twitter, YouTube, and other social media channels.
Infinity War will become just the 34th movie ever to cross the $1 billion mark. Other Marvel movies to achieve the milestone are The Avengers, Avengers: Age of Ultron, Iron Man 3, Captain America: Civil War, and, most recently, Black Panther. Also on the list is Avatar, Titanic, and Jurassic World. Infinity War's worldwide gross has already beaten the total grosses of Spider-Man: Homecoming ($880.2 million) and Guardians of the Galaxy Vol. 2 ($863.8 million).
Infinity War unites dozens of the MCU's many superheroes to fight against Thanos' (Josh Brolin) quest to gather all of the Infinity Stones and take over the universe. Appearing in the film are Tony Stark/Iron Man (Robert Downey Jr.), Steve Rogers/Captain America (Chris Evans), Natasha Romanoff/Black Widow (Scarlett Johansson), T'Challa/Black Panther (Chadwick Boseman), Thor (Chris Hemsworth), Bucky Barnes/The Winter Soldier (Sebastian Stan), Bruce Banner/The Hulk (Mark Ruffalo), Peter Parker/Spider-Man (Tom Holland), Peter Quill/Star-Lord (Chris Pratt), and Stephen Strange/Doctor Strange (Benedict Cumberbatch).
Also featured in the film are Shuri (Letitia Wright), Okoye (Danai Gurira), M'Baku (Winston Duke), Vision (Paul Bettany), Wanda Maximoff/Scarlet Witch (Elizabeth Olson), Wong (Benedict Wong), Gamora (Zoe Saldana), Nebula (Karen Gillan), Groot (Vin Diesel), Rocket (Bradley Cooper), Drax (Dave Bautista), Mantis (Pom Klementieff), James Rhodes/War Machine (Don Cheadle), and Sam Wilson/Falcon (Anthony Mackie). Tom Hiddleston, who plays Loki, and Benicio del Toro, who plays the Collector, also appear, while Peter Dinklage shows up in a surprise role.
Captain America: Civil War helmers Anthony and Joe Russo direct the film and its untitled sequel, both of which are based off scripts from Christopher Markus and Stephen McFeely. The movie has received positive reviews from critics, with an 84 percent on Rotten Tomatoes, and received an A CinemaScore.
Avengers: Infinity War is in theaters now.