Marvel's Kevin Feige Says Avengers 4 Title Won't Live Up To Expectations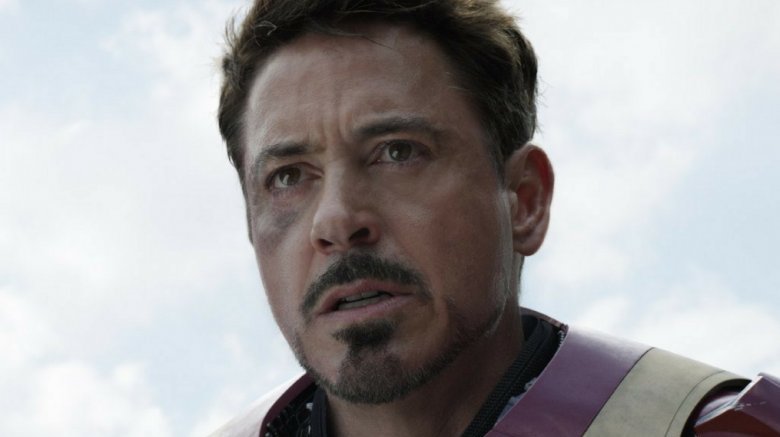 Marvel Studios
Marvel Studios should've just called it Avengers 4.
Excitement about the Avengers is reaching critical mass as fans of the flagship superhero team wait in anticipation for Infinity War, and what lies beyond. 
Four movies remain to be released in Phase Three of Marvel's Cinematic Universe, with Avengers: Infinity War being followed shortly by Ant-Man and the Wasp in the summer, Captain Marvel next March, and finally, the untitled fourth Avengers movie in May.
The untitled nature of Phase Three's ultimate installment has given rise to a huge amount of speculation as fans try to puzzle out what the fourth movie could be called, and why it's worth keeping such a secret. 
According to Marvel Studios president Kevin Feige, that strategy of secrecy is already being considered a mistake.
"I've said before, it's gotten entirely out of hand," Feige said, speaking in an interview with IGN. "And now will have no chance to living up to any expectations of what it's gonna be. And it sort of backfired, if I'm honest with you, because the notion was to not talk about it so the focus was to be on [Infinity War]."
Apparently, the decision to keep the Avengers sequel's true title murky was not done on purpose for the sake of blowing our freaking minds, but was rather an over-correction in response to the time the studio took the opposite approach. 
The original reveal of a two-part Avengers: Infinity War, made before Avengers: Age of Ultron had been released, seemed to take some wind out of the sails of the first sequel in the news cycle, according to Feige.
Apparently, Feige observed fans getting excited for what was to come in the third and fourth Avengers movies before the second one had even come out — a less-than-ideal scenario, from a marketing standpoint. 
"I think there was a slight notion of — Ultron hadn't come out at that point and I felt a tiny little sense of, 'Well, gosh, we've gotta talk about the movies we have coming out next because that's what we've been working so hard on and that's what's next available for our audience to see,'" Feige said. "But when we talk that far ahead, that took a lot of attention out."
Keeping the fourth movie close to the vest was an effort to keep the attention on Infinity War this time around. Instead, the gambit has had the opposite effect, making people — including us — ravenous for more information on what the secret, supposedly spoilery title could be. 
Originally, Avengers 4 was announced under the title of Infinity War Part II, back when movie studios still had a habit of cutting the final chapters of their money-making franchises in half, a la Harry Potter and the Deathly Hallows: Parts 1 and 2 or The Hunger Games: Mockingjay — Parts 1 and 2.
On that account, Feige contends that Infinity War and its follow-up are still very connected from a story standpoint, to an extent that goes further than most of the other movies in the MCU.
"They're absolutely directly connected, as many of our movies are but more so than many of our other movies," Feige said. "People will want to know what happens next immediately at the end of it."
It's hard not to look at this as anything but damage control for when the fourth movie's title is finally announced and revealed to be... just a movie title, as opposed to some all-powerful codex that unlocks the limitless secrets of the next 95 movies in the MCU.
Avengers: Infinity War will be out in theaters worldwide on April 27. The fourth film in the series, which will unfortunately likely not be titled Phil and The Avengers' Excellent Adventure, is set for release on May 3, 2019.