Supergirl: Chris Wood Isn't Returning For Season 4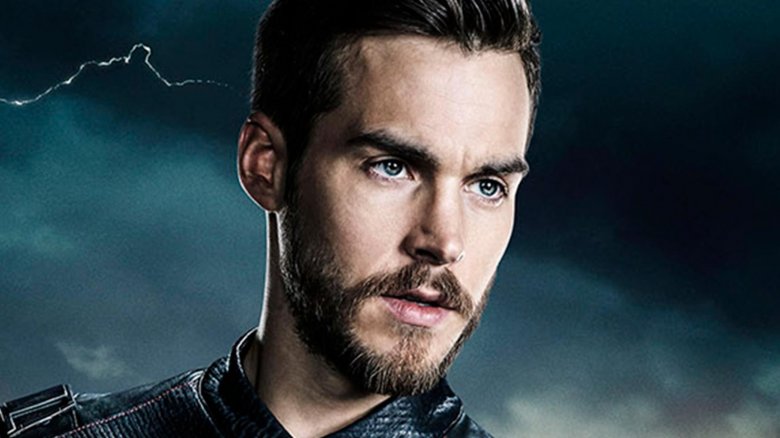 The CW
Contains spoilers for the Supergirl season 3 finale
In not-so-super Supergirl news, it's been announced that Chris Wood won't be returning to the superhero series for its upcoming fourth season. 
Speaking with TV Line, Supergirl executive producers Robert Rovner and Jessica Queller confirmed that Wood is departing after having played Mon-El for two seasons on the CW drama. 
Wood's final moments as Mon-El came in the Monday night finale, the 23rd episode of season 3 entitled "Battles Won and Lost," during which his character was sent back to the future after Supergirl (Melissa Benoist) finally defeated the evil Reign (Odette Annable), a villain introduced in season 3, M'yrnn J'onzz (Carl Lumbly) made the ultimate sacrifice to save the world, and Mon-El decided to travel forward with the Legion of Heroes to protect the planet from Brainiac-5 (Jesse Rath).  
"The plan for Chris was always to have him on the show for two years," Rovner stated. "We've loved telling Mon-El's story, as well as the story we've told for him and Kara [Supergirl]. We hope the fans felt that it was a satisfying conclusion."
Queller added that Supergirl and Mon-El actually needed to separate again, drawing a comparison between their powerful (and mutual, that's important!) goodbye and the one seen in a famous 1942 romantic drama movie. "They both have destinies in different times as heroes. What they did was the sort-of Casablanca decision of putting what's most important to them — which is saving the world — first," she said. "It's a little bittersweet that one destiny is to be a hero in this time and one's destiny is to run the Legion in another time, but I think they grew a lot from knowing one another. They have respect for one another, and they have a respect for the decisions they respectively made."
Though Wood won't return as Mon-El in Supergirl season 4, that doesn't necessarily mean fans have seen the last of his character. Rovner explained that the Supergirl creatives "love working with Chris," and if the actor is available and if the series' story leads to a point where it would make sense for Mon-El to pop up again, they would "love to have [him] back someday."
Wood's exit from Supergirl comes after his co-star Jesse Rath, the villainous Brainy, was promoted to series regular and Jeremy Jordan, the actor who has played Winslow "Winn" Schott since the show's very first episode, was bumped down to a recurring role. 
It's expected that Supergirl season 4 will premiere on The CW sometime later this year.