Supergirl Season 3 Adds Four New Characters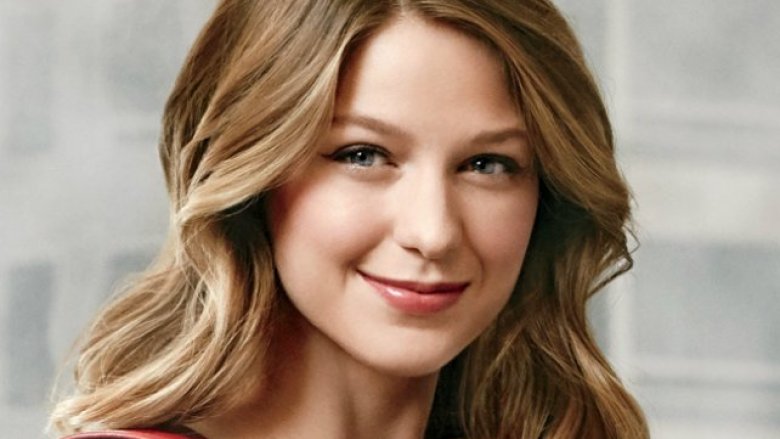 Supergirl is about to get super-sized.
Per The Hollywood Reporter, four new actors have joined the superhero series' fold for season 3: Heroes and Agents of SHIELD star Adrain Pasdar, Alias alum Carl Lumbly, Jane the Virgin standout Yael Grobglas, and Elysium actress Emma Tremblay. 
Pasdar is set to play Morgan Edge, a charismatic and capitalistic real estate developer bent on getting exactly what he wants (though it may not be what he rightfully deserves). Edge is a classic villain in the DC canon, and his plans to take down National City pit him against Kara Zor-El/Supergirl (Melissa Benoist) and Lena Luthor (Katie McGrath). We smell trouble brewing. 
Lumbly will have a lighter role: M'yrnn J'onzz, a green-skinned martian from the planet Ma'aleca'andra (otherwise known as Mars). M'yrnn J'onzz is the father of J'onn J'onnz (David Harewood) and serves as a pacifist religious leader on his home planet. Together, M'rynn and J'onn will reunite in the present, joining forces as the last two green martians in existence. 
Grobglas is taking on the role of the villain Psi, a mind-manipulating psychic who uses people's thoughts and desires against them. Given her devious motivations, Grobglas will undoubtedly butt heads with Supergirl, leaving both with lasting, surprising effects.  
Lastly, Tremblay will portray Ruby, a smart and quick-witted National City kid with a fascination for Supergirl. Though she's intelligent and independent, Ruby's preoccupation with the Girl of Steel puts her in jeopardy. 
Supergirl season 3 also adds two new showrunners in Jessica Queller and Robert Rovner. During the CW's television panel at Comic Con in San Diego, Queller spoke about the upcoming season.
"If theme of season two was 'can Kara and Supergirl have it all?', then the theme of season three is 'what does it mean to be human?'" Queller said. "All of the characters will be exploring that question, especially Kara."
The new season touts House actress Odette Annable as Reign, who took the stage at San Diego Comic-Con teased fans about what they can expect next. 
"[Reign] left Krypton and now is on Earth," Annable said. "This villain, as opposed to seasons one and two, she has a very specific agenda. She doesn't want to kill everyone. She doesn't just want to rule the Earth. She has her own reasons for dispensing her justice that will unfold throughout the season. I have worked with Melissa a little bit."
Supergirl is set to return to the small screen on October 9. While we wait until then, discover theinsane history of Supergirl.