Jurassic World: Fallen Kingdom Roars To $34.4 Million Opening In China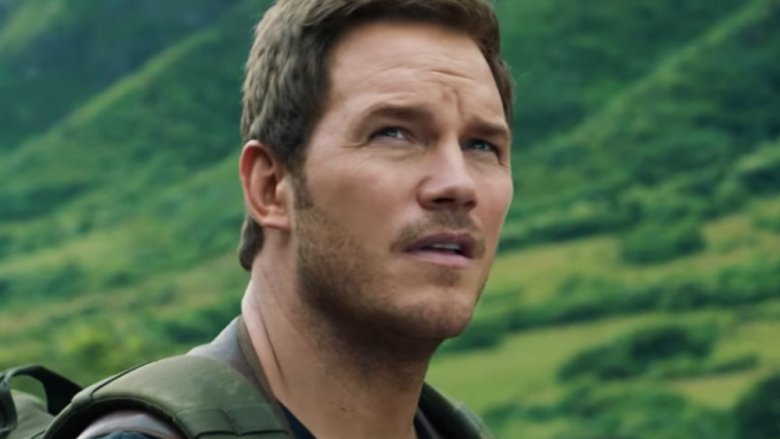 Jurassic World: Fallen Kingdom hasn't stomped its way into North American theaters yet, but it's already making noise overseas. 
Per Deadline, the Chris Pratt and Bryce Dallas Howard-starring Jurassic World sequel opened to an impressive $34.4 million in China. 
That figure, as the outlet notes, is almost twice as much as the original Jurassic World's pull of $17.5 million in 2015. The first Jurassic World soared to a $99.2 million five-day debut in China, and Fallen Kingdom is expected to earn even more than that in its first three days out. 
Fallen Kingdom's opening in China makes it one of the best debuts for June. If the follow-up flick pushes past the $100 million earned benchmark, which we suspect it will considering that it's already out-pacing the original, it would become the second-best premiere for a Hollywood film in China this year, coming in behind Avengers: Infinity War. 
Pushing Jurassic World: Fallen Kingdom's revenue from China aside for a moment, the J.A. Bayona-directed sequel has earned $202.3 million at the global box office across 49 international markets to date. The pic's first theatrical release was on June 6, a little over a week from the time of writing, followed by a June 7 launch in the United Kingdom. In its initial opening weekend overseas, the film earned $151 million — slightly less than the first Jurassic World grossed in its international debut. 
Overall, Jurassic World: Fallen Kingdom is expected to pull in well over $300 million in foreign territories, on par with the $316.7 million its predecessor pulled in three years ago.
Some may be quick to worry that Incredibles 2 will pose a threat to Jurassic World: Fallen Kingdom at the domestic and foreign box offices, since the Disney-Pixar sequel is eyeing a record-breaking stateside opening weekend of as much as $150 million. However, Fallen Kingdom is expected to rake in just as much cash as the second Incredibles movie: Industry tracking pins Fallen Kingdom as making between $130 million and $150 million when it launches domestically on June 22. 
It's fantastic — and relieving — to hear that Fallen Kingdom is performing well overseas, particularly in a crucial international territory like China. As everyone knows, sequels rarely ever live up to the film that came before it, and are sometimes so unbelievably awful that they kill an entire franchise before the series reached its natural end. 
Hopefully these bright box office figures are a sign that Jurassic World: Fallen Kingdom is a downright awesome, dinosaur-filled adventure — and not just a solid sequel that's still not as good as the original.
Catch Jurassic World: Fallen Kingdom in North American theaters on June 22.