Incredibles 2 Tracking For Record-Breaking Opening Weekend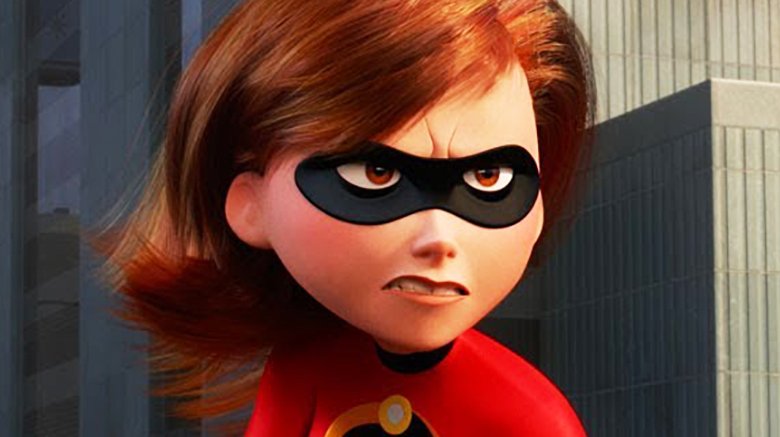 Incredibles 2 is set to fly to an astounding box office opening. 
Industry tracking predicts that the long-awaited Disney-Pixar sequel will break records when it officially launches on Friday, June 15, with The Hollywood Reporter pining its domestic opening weekend pull at $140 million. 
According to the outlet, $140 million is actually at the top end of Disney's projection window; the company is expecting Incredibles 2 to yield at least $120 million and as much as $20 million more than that across North American theaters. If the follow-up flick touches the upper tier, it will break the record for the best opening for an animated film, snatching the crown from Finding Dory, which earned $135 million domestically when it debuted on the very same weekend two years ago, on June 17, 2016. 
If Incredibles 2 doesn't make as much as everyone anticipates it will, it will still undoubtedly dominate the box office over the weekend. The pic opens against Ocean's 8, which is expected to take home $20 million or more in its second weekend out following its solid $41.5 million opening last weekend, as well as the ultra-spooky Ari Aster-directed film Hereditary, which is also in its second week of release. 
All things considered, though, Incredibles 2 appears to have has everything going for it: Early reactions praised it as a dazzling successor to the animated film that audiences fell in love with over a decade ago, the film officially became Certified Fresh on Rotten Tomatoes on Thursday, and it's all set up to become Fandango's top animated pre-seller of all time, beating out the advance ticket sales of the current champion Finding Dory. The film also features a bundle of new characters (like Sophia Bush's Voyd, Bob Odenkirk's Winston Deaver, Catherine Keener's Evelyn Deavor, and Isabella Rossellini's Ambassador) and places the focus on Holly Hunter's Elastigirl, which is sure to pull people out of their homes and into the theater.
However things pan out — and however much cash moviegoers dish out – Incredibles 2 is sure to be a win for Disney-Pixar and a win for fans. (It's been 14 years, dang it!)