Constantine Will Be A Big Part Of Legends Of Tomorrow In Season 4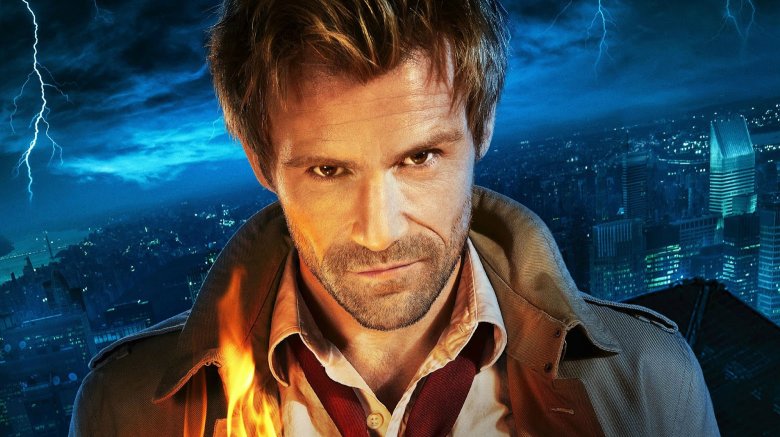 NBC
You just can't keep a good demon hunter down.
According to The Hollywood Reporter, Constantine star Matt Ryan has signed on to play the antihero as a series regular in the fourth season of DC's Legends of Tomorrow.
Ryan first played the character on the NBC series Constantine, which only lasted one season between 2014 and 2015. Despite the show's cancellation, John Constantine proved to be a hugely popular character, and the CW brought him back for a guest spot on Arrow last season. That led to three guest appearances on Legends of Tomorrow, including the upcoming season 3 finale. Both Legends and Arrow are produced by Warner Bros. TV, the same company behind Constantine, which is what makes the crossover possible.
John Constantine first appeared in a 1984 issue of The Saga of Swamp Thing and was the lead character in the comic books Hellblazer (1988 to 2013), Constantine (2013 to 2015), Constantine: The Hellblazer (2015 to 2016), and The Hellblazer (launched in 2016). He's a working class occult detective and a con man, but he has a legitimate desire to do some good with his life. 
"We knew that an alienated, chain-smoking, bisexual, world-weary demonologist would feel right at home among our Legends," said showrunner Phil Klemmer to THR in October.
Keanu Reeves played the character in a live-action movie released in 2005 and, although reviews were mixed, the film brought in $230 million worldwide. 
Of course, Ryan's increased involvement with Legends of Tomorrow will only happen if the CW renews the show for a fourth season. There's been no announcement yet, but the series is expected to return. He would help fill the void left after this season's departures of series regulars Victor Garber, Wentworth Miller, and Franz Drameh. 
Ryan will also voice the role in the CW Seed animated series Constantine, which debuts on the digital platform on March 24.