Disney Reveals New Incredibles 2 Characters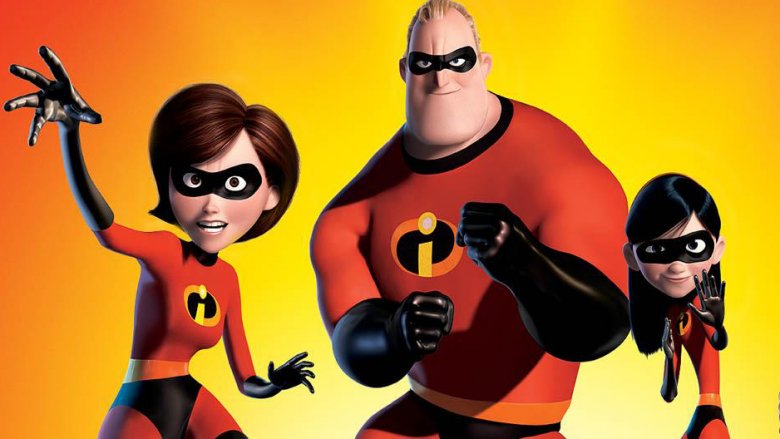 Some new faces are heading to the Incredibles' Parr family reunion—and at least a couple of them appear to be arriving with some supervillainy in mind.
Disney has revealed more details on the newcomers to the cast of Pixar's upcoming superhero sequel, Incredibles 2. The company unveiled the new additions with a Google Arts & Culture-esque social media post comparing the actors to stylized sketches of the roles they'll play. 
There's the familiar faces, of course, with Craig T. Nelson, Holly Hunter, Samuel L. Jackson and Brad Bird all reprising their roles as Mr. Incredible, Elastigirl, Frozone and Edna Mode, but the announcement also shed light on some of the upcoming feature's intriguing new cast members. 
For one, the super-fast Dash, played by Spencer Fox in the 2004 original, has been recast with the age-appropriate Huckleberry "Huck" Milner; his sister Violet, however, is still being voiced by author Sarah Vowell, because she's just always sounded like that. Additionally, Jonathan Banks is on board to round out the cast as Rick Dicker, an ally of the Parr family who heads up the government program that keeps superheroes a secret. Dicker, who appeared in the first movie, was originally voiced by Bud Luckey.
The new additions to the sequel include the previously-announced Bob Odenkirk and Catherine Keener as Winston and Evelyn Deavor, two siblings with corporate influence and extensive technical know-how. According to a character breakdown by The Hollywood Reporter, Winston is described as a big fan of superheroes who wants to bring them out of hiding via a revamped public relations strategy, while Evelyn is a tech genius who can design a solution to any problem. 
According to THR, these two would appear to be the likeliest candidates for the movie's antagonists—perhaps the siblings' fandom will turn toxic, leading them to develop a tech-based threat for the purposes of revenge?
Disney further revealed that Sophia Bush is joining the movie as a blue-haired super named Voyd, an enthusiastic young fan of Elastigirl who has the ability to manipulate objects around her through the use of powerful disruptions in the fabric of space-time. Isabella Rossellini will play a character referred to only as "Ambassador," whom Deadline describes as a dignified foreign politician working to legalize superheroism. 
Incredibles 2 suits up for action on June 15. Take a look at the sketches for the movie's new additions down below, and check out the first trailer for the movie here.