The Best Casting Choices For Max's Harry Potter TV Series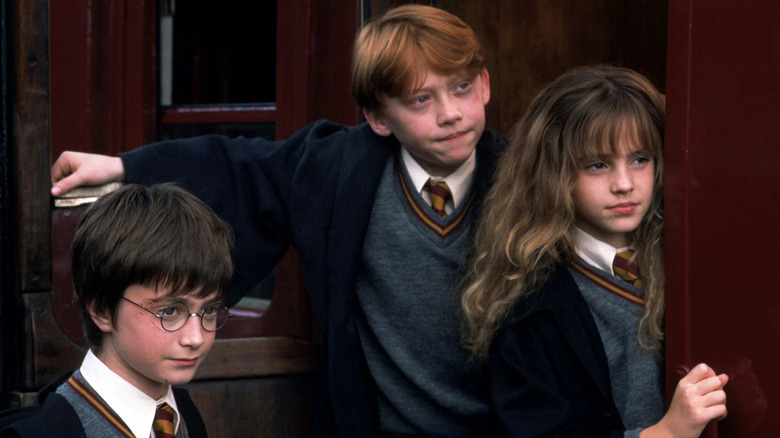 Warner Bros. Pictures
Mischief is apparently not managed for Harry Potter. Though there are a slew of incredible "Harry Potter" spinoff ideas that a new Max series could have gone with, the studio is opting instead for another adaptation of the books — though this one promises to be more authentic to the original films.
But whether fans are pumped for the new show, would have preferred a new idea, or are boycotting the franchise as a whole due to J.K. Rowling's controversial involvement, this is what we have to work with. It's a bold move signing onto another decade-long "Harry Potter" venture, given that it's a miracle none of the main roles had to be recast in the original series. It's unclear at this juncture whether or not that will be the case for the Max series, but that component might prevent the show from trying to nab bigger stars.
Yet we don't have to worry about pesky things like budgets, acting contracts, accents, or age when it comes to fan casting the series. The original movies went with largely unknown child actors for the kids, but there aren't a whole lot of well-known 11-year-olds that we can turn to for these roles. So, we'll leave the blind casting to the professionals and stick with young actors who have risen through the ranks of Hollywood in the past few years. 
Love it or hate it, here are some of the best casting choices for the "Harry Potter" characters. (And if you're mad that the Weasley twins aren't on here, so are we. Does anyone know any twins fit for the job?)
Harry Potter: Walker Scobell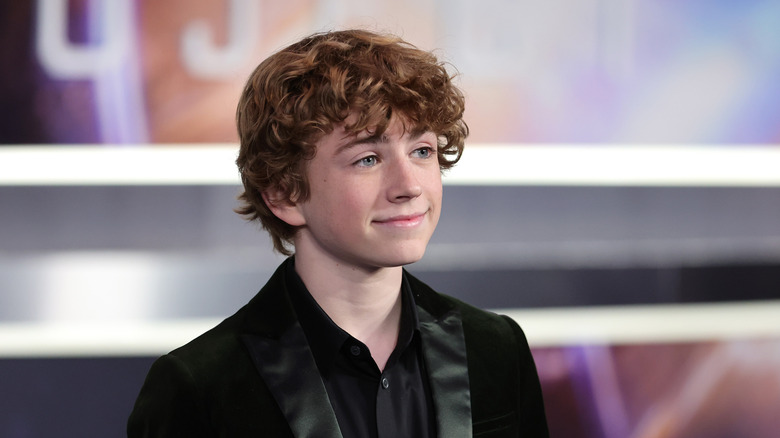 Jamie Mccarthy/Getty Images
The Boy Who Lived lives again. It's difficult to find a young actor who can tap into raw emotions while maintaining a hefty dose of dry wit. Yet the minute Walker Scobell starred in "The Adam Project" with Ryan Reynolds, it was evident that he would go places. Harry's snark is something that we see on a small scale in the films, but the scripts fail to highlight some of Harry's best lines, like "There's no need to call me sir, professor," when he's in a battle of wills with Snape. Hopefully, we'll see more of Harry's sassier side in the series, and Scobell would be a great choice to bring Harry's multi-faceted psyche to life.
In his short career thus far, Scobell has managed to keep up with Reynolds' wild (and adult) sense of humor on and off the screen, while demonstrating significant emotional intelligence for his age.
As much as we love the golden trio, the first "Harry Potter" film wasn't exactly a masterclass in acting from the kids. Of course, it's not easy picturing anyone else in these roles, and the studio's decision to go with new actors was a great one. But especially for a group of kids who will have to carry ten hours of TV a year, we'd love to see a proven actor take on such a traumatized character with tremendous heart and more than a few zippy one-liners.
Ron Weasley: Roman Griffin Davis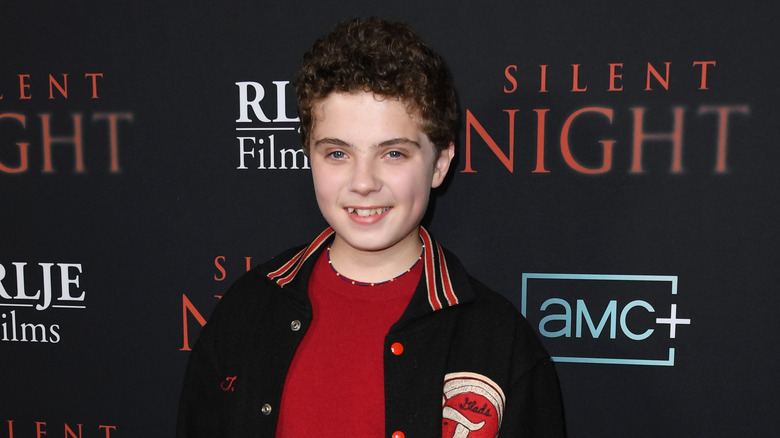 Jon Kopaloff/Getty Images
Calling all ginger class clowns! There's no denying that Rupert Grint was exceptional in the role of Ron Weasley, but it would have been nice for the films to give him a bit more depth. While Ron is often goofy, and his problems aren't exactly on par with losing your parents and having a homicidal dictator obsessed with your death, a more balanced Ron that breaks out of sidekick territory would be ideal.
"Jojo Rabbit" star Roman Griffin Davis could slay the role of a deeper Ron. The Taika Waititi film may have been the actor's first foray into Hollywood, but you'd never know it from his performance. He comedically keeps up with Waititi's chaotic stint as a fever-dream Hitler, all while tackling the difficult storyline of breaking free from the systematic oppression of growing up in Nazi Germany. Davis could bring so much to Ron's role if the character is just given a bit more to work with.
Hermione Granger: Priah Nicole Ferguson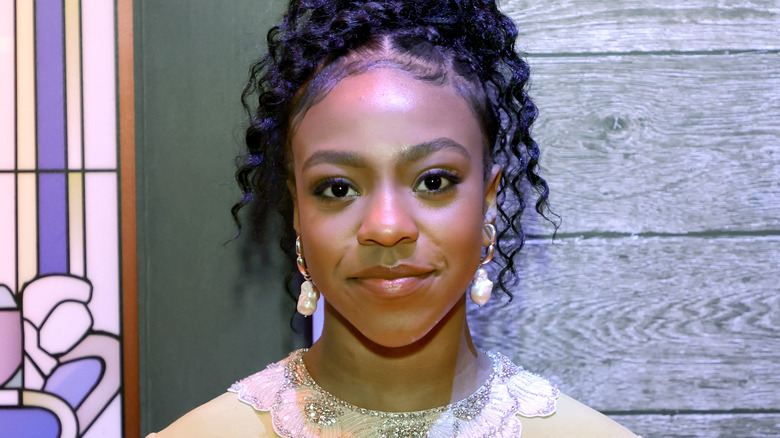 Kevin Winter/Getty Images
When it comes to TV kids, Priah Nicole Ferguson has more than proven herself as one of the best and brightest. "Stranger Things" fans immediately fell in love with Erica Sinclair, who can charmingly outsmart adults three times her age. Fans often think of Hermione as a drab, by-the-books kind of brown noser, but there's a reason she's a Gryffindor and not a Ravenclaw. Hermione is more than willing to break the rules if she deems it necessary (even if she may gripe about it). 
Most of the series' best schemes are Hermione's doing, and we need an actress who can play both sides of that personality: The bookish nerd and the witty, rule-breaking, and passionate leader. Ferguson's stint as Erica proves she has what it takes, and fans would be lucky to see her step into the iconic character and her unruly hair.
Additionally, the "Harry Potter" films have a severe diversity problem that won't fly with young audiences today. After the West End hired Noma Dumezweni to play Hermione in "The Cursed Child," the musical has done a great job of casting an incredible slate of Black performers in the role. It would be great to see that energy extended to the Max show.
Luna Lovegood: McKenna Grace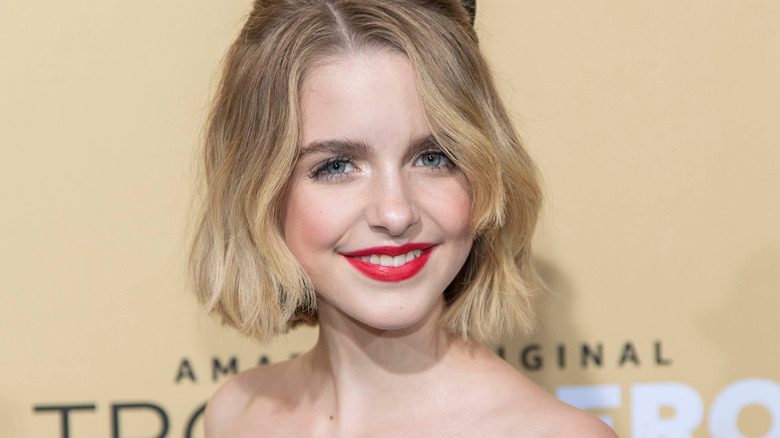 Eugene Powers/Shutterstock
It's impossible to discuss young Hollywood stars on the rise without including McKenna Grace. In addition to starring as characters of her own, Grace has played a slate of younger flashback versions of pretty impressive Hollywood names, including Brie Larson, Kate Siegel, Kiernan Shipka, Jennifer Morrison, and Candice King. 
She also starred in "Ghostbusters: Afterlife" alongside Paul Rudd and had a compelling arc in "The Handmaid's Tale." With such an expansive resume at such a young age, it would be fun to see Grace play another iconic blonde: Luna Lovegood.
Luna is so unique that there aren't too many characters to compare her to, but there's no doubt that Grace would be up for the challenge of playing the often lonely, aloof, and quirky Ravenclaw. Between her time in "The Haunting of Hill House," "Once Upon a Time," and "Anabelle Comes Home," Grace's experience with genre roles would undoubtedly come in handy for a show that takes place at a magic school with carriage horses that you can only see if you've personally witnessed someone die. 
Severus Snape: Giancarlo Esposito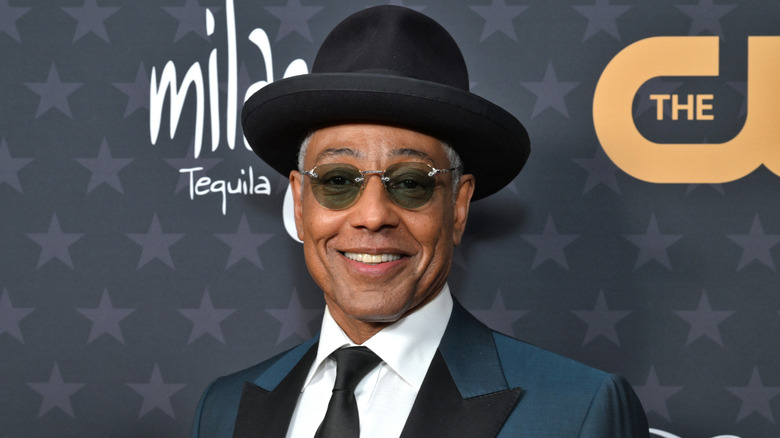 Michael Kovac/Getty Images
Filling the role of Severus Snape is one of the toughest jobs the Max casting directors must do. Alan Rickman was one of the most kindhearted guys in Hollywood, but his villain work was next-level. He lived and breathed the role of Snape — and was privy to his character's motivation and backstory long before the fandom.
So, while it will be painful to see anyone else take on this role, we need someone with a proven track record of iconic villainous performances with an intensely strong presence. Enter: Giancarlo Esposito. He's ten years older than Rickman was when he stepped into the role of Snape, but the actor has such an intimidating vibe when playing villains that he could easily tackle Snape. Most recently, Esposito took on the role of Moff Gideon in "The Mandalorian."
His stint playing an Empire sympathizer would certainly prove useful for Snape, who joined Voldemort's ranks as a teenager. While Snape did have a change of heart and ultimately became a spy for the resistance, Harry and his friends never quite trust Snape's loyalty until his death. Because, let's face it, despite Snape's incel-adjacent reasons for turning on Voldemort, his hobbies include ruthlessly bullying children. Naturally, we need a brilliant actor who can tap into that sinister side onscreen — but one who also shows glimpses of humanity.
Albus Dumbledore: Samuel L. Jackson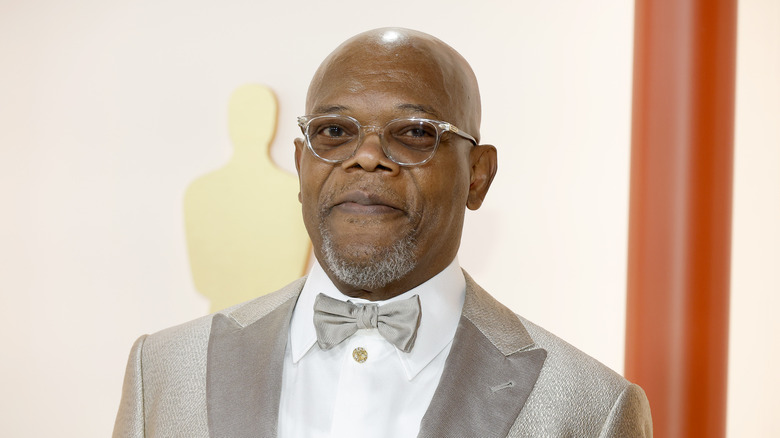 Mike Coppola/Getty Images
The "Harry Potter" films first cast an even-tempered Richard Harris in the role of Dumbledore. After he died before the third film, the part went to Michael Gambon — who put a more aggressive and chaotic spin on the character. For the show, it would be nice to have some middle ground between both depictions. In the first few books, we see Dumbledore as a wise old man. Yet, as Harry grows up, so does his relationship with Dumbledore and how the audience sees him. So, Harris' performance as Dumbledore was spot-on for what readers had experienced thus far. "Order of the Phoenix" didn't come out until after the first movie was released, and that's when we get a more nuanced viewpoint of Dumbledore as a character.
Sure, the writing for Gambon's Dumbledore leaves a lot to be desired. But with what we know now about Dumbledore's full character arc and backstory, it would be great to see a seasoned actor who has some spunk on top of a calming presence who can play both sides of the complicated character.
We've seen Samuel L. Jackson play every role under the sun — between heavy action roles, villains, and the coolest Jedi with an even more rad lightsaber. He could nail a fresh take on Dumbledore and allow the series to dive into Dumbledore's history that never made it into the original films.
Minerva McGonagall: Laverne Cox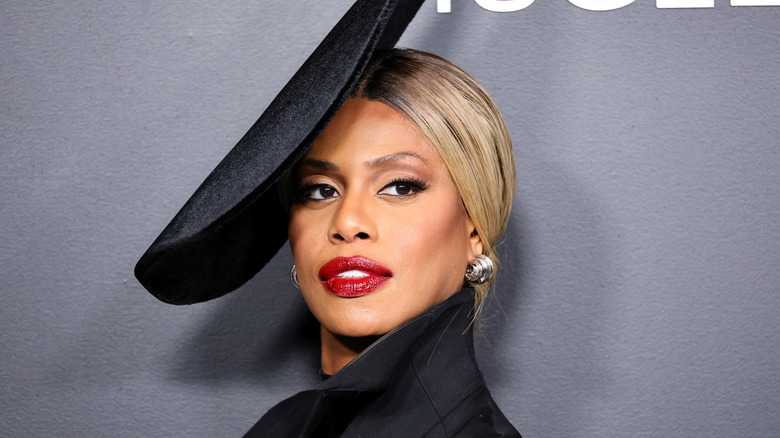 Theo Wargo/Getty Images
One thing fans want to know is how the show will support members of the LGBTQ+ community. "Harry Potter" author J.K. Rowling has been at the epicenter of controversy ever since she took to Twitter to express the sentiment that by the trans community gaining rights, cis women somehow lose theirs. 
Rowling has denied allegations of being a TERF (trans-exclusionary radical feminist) with sentiments like, "I'd march with you if you were discriminated against on the basis of being trans," despite actively participating in what many people view as discriminatory behavior and language that harms the trans community. Much to many fans' disappointment, HBO chief Casey Bloys defended Rowling's involvement, as stated in The Hollywood Reporter. In addition to calling the Rowling controversy "an online conversation," he said, "J.K. is an executive producer, and her insights will be helpful." He also noted that the studio is "in the Harry Potter business." It's impossible to discuss the new show without addressing the elephant in the room, and fans were hoping for a better good-faith statement from the studio. But barring that, they can make a statement through casting. 
How iconic would it be if a strong trans woman of color played Professor McGonagall? Laverne Cox has taken on a slew of characters since she played Sophia Burset in "Orange is the New Black," but through Sophia, fans got to see Cox's ability to play hardened and intense aspects of a character while displaying the kind of stern yet motherly nature that McGonagall reveals later in the series.
Rubeus Hagrid: Kristian Nairn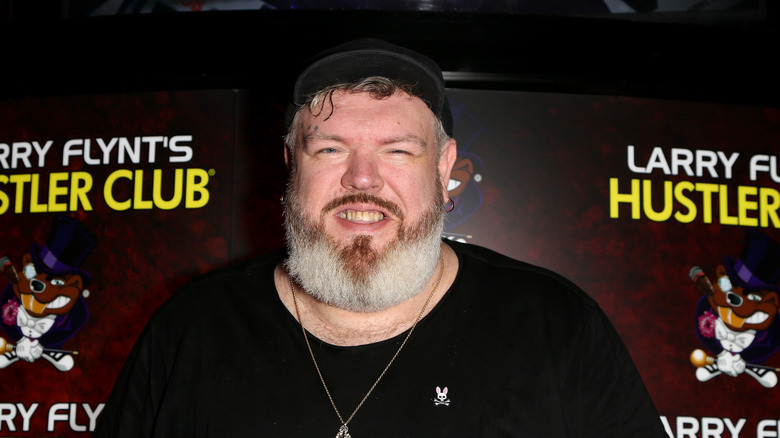 Gabe Ginsberg/Getty Images
"Harry Potter" fans were devastated to learn that Hagrid actor Robbie Coltrane died in 2022. The actor's warmth and love as Hagrid helped enforce the "Hogwarts is home" sentiment that many fans still feel for the franchise to this day. With Coltrane's larger-than-life personality and equally large stature, finding someone to fill his very big shoes won't be easy.
Yet there's another actor in Hollywood who might be up for the role. Both "Game of Thrones" and "Our Flag Means Death" fans will recognize Kristian Nairn's name. However, his role as Hodor on "Game of Thrones" speaks more to the actor's ability to play Hagrid. Hodor suffered brain damage, but despite not being able to communicate outside of the word "Hodor," he is gentle, sweet to animals, and loyal — and that just about describes Hagrid to a T. Hagrid didn't finish school, and he's quick to tell strangers secrets, but his heart is always in the right place. Hagrid profoundly cares for his students and the animals in his care, and that's certainly something Nairn could pull off.
Voldemort: J.K. Simmons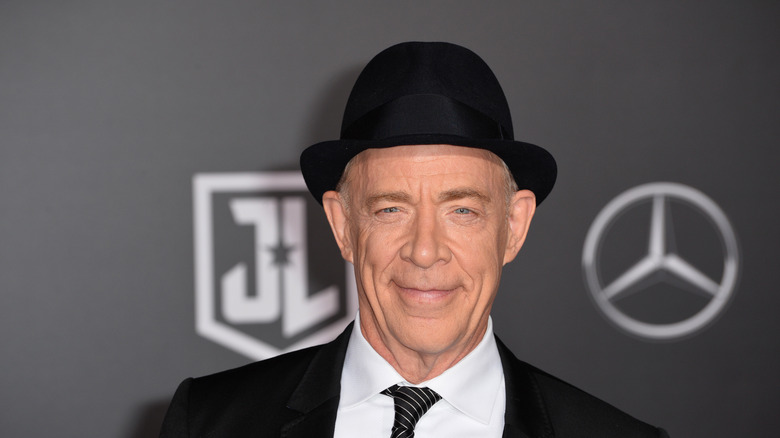 Featureflash Photo Agency/Shutterstock
Chop off his nose and call him Voldy. No one wants to hear that they have the "look" to play a character like Voldemort, but with a ton of CGI, J.K. Simmons could be a great choice. Between taking on the cringe Marvel newspaperman J. Jonah Jameson to the insidious villain Terence Fletcher in "Whiplash," Simmons can do it all.
One component of Voldemort that we never really get to explore in the films is that at one point, he was charming and charismatic enough to get people to follow him blindly. Tom Riddle minimally displays this quality, but many of those book flashback scenes don't exist in the films.
At his core, Voldemort is a manipulative dictator incapable of empathy and human emotion (beyond anger, greed, and fear of death). But on some level, he needs that charismatic, manipulative energy to shine through once in a while when he engages with the Death Eaters. It would be great to see some of Simmons' electricity infused into the role. Voldemort is terrible on pretty much every level (just like all megalomaniacs), but it would be a bit more believable that he gained such a following if we saw some personality outside of giggles and creepy hugs.
Neville Longbottom: Bella Ramsey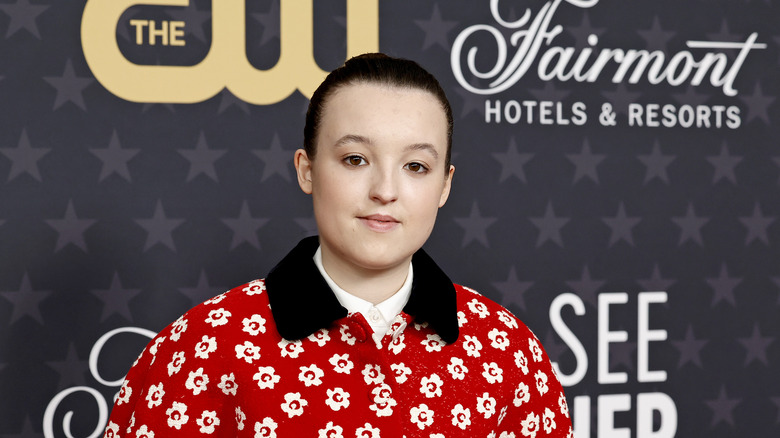 Frazer Harrison/Getty Images
It's been over 20 years since the original "Harry Potter" movies debuted, and Max has the opportunity to bring a modern approach to the series. Bella Ramsey is yet another star on the rise, and the actor identifies as nonbinary (and though she clarified to GQ that she uses any pronouns, Ramsey often uses she/her). There's no doubt that Ramsey would absolutely slay in the role of Neville Longbottom. Much of Neville's character arc revolves around figuring out who he is and where he fits into the world — on top of learning the important lesson that what people think about you doesn't matter as long you love who you are.
It would be an incredibly powerful message for young kids and the LGBTQ+ community as a whole if the series gave Neville a nonbinary storyline. Ramsey has that perfect adorkable vibe that Neville needs, and she immediately won fans over with her post-apocalyptic performance in "The Last of Us."
While Neville isn't quite as brash and impulsive as Ramsey's character Ellie, Neville can certainly relate to her fear of losing people. Neville's intense emotional trauma from watching his parents tortured is something the show needs to explore more deeply, and Ramsey could do a great job tapping into that raw emotion and longing.
Ginny Weasley: Violet McGraw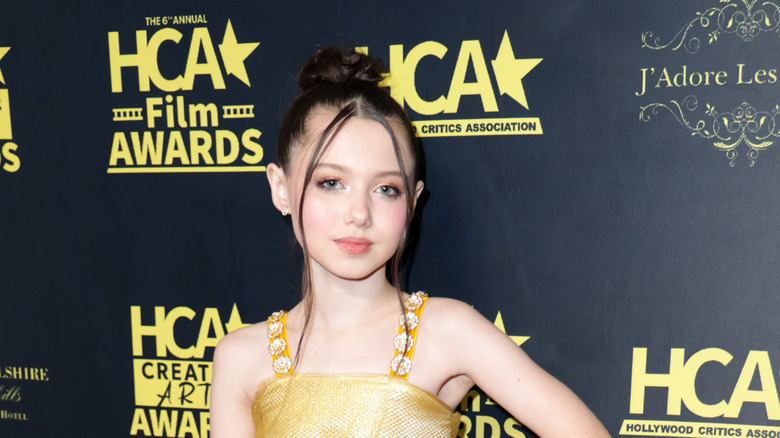 Momodu Mansaray/Getty Images
Ginny Weasley may not have too much of a role in the first film, but she's even more vital to the story than fans knew when the first movie was released. The one benefit that the series has over the movies is knowing precisely where each character begins and ends. This will make casting a lot easier, though some could argue that the acting is more authentic if you don't know where the story is going.
Violet McGraw may be young, but she's a star in the making. Recently, she took on the role of Cady in "M3GAN," which was a hit with critics. The actress also played Young Yelena in "Black Widow," showcasing her charisma and ability to do stunt work. The movies shied away from showing just how popular Ginny becomes, but she's a brave, outgoing, and compassionate young woman who can ride a broom with the best of them. Hopefully, the Max series gives Ginny more to do than the films, but McGraw could certainly out-Quidditch even Harry.
Draco Malfoy: Jacob Tremblay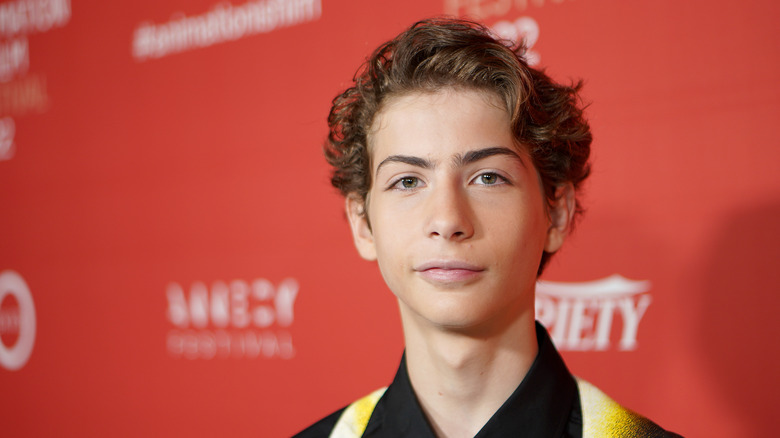 Presley Ann/Getty Images
Jacob Tremblay astounded audiences in 2015 when he played Brie Larson's child in "Room" at the tender age of nine. The profoundly intense role hinged on a kidnapped woman and her son trying to survive in a small room. Tremblay nailed the emotion and trauma during the hardest-hitting parts, and his equally dramatic and occasionally hostile stint as Cody in "Before I Wake" ups the ante to 11.
When it comes to Draco Malfoy, fans missed out on some of the character's more intense and emotional arcs that were present in later books but largely missing from the movies. Of course, Tom Felton was an incredible Malfoy, but the writers didn't give him as much as they could have to delve into the deeply troubled and emotionally stunted character who has to outlearn his parents' prejudices. Tremblay could be a great pick to bring that struggle to life in what will hopefully be a more nuanced version of Malfoy in the show.
Lily and James Potter: Sadie Sink and Asher Angel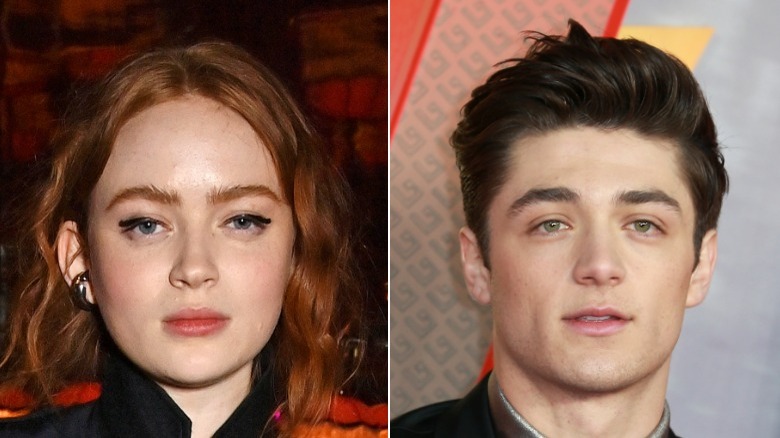 Fred Duval/Shutterstock & David M. Benett/Getty Images
Sure, it's fun to think about Daniel Radcliffe and Bonnie Wright giving a nod to their roles as Harry and Ginny by playing Harry's parents, Lily and James. However, the original movies undercut the brutality of the Potters' deaths by having them look as old as they'd be if they saw their son grow up. Lily and James were only 21 years old when they died. As such, casting younger actors in the role would be much more impactful.
Sadie Sink has long since proven herself as a Hollywood star with her intense role as Max in "Stranger Things." Her range of emotion between that project and even her stint in Taylor Swift's "All Too Well" short film makes it clear that she can rip fans' hearts out in the span of minutes.
Meanwhile, Asher Angel infused a good amount of mischief and intensity into his performance as Billy in the "Shazam!" films, which would perfectly resonate with an adult James Potter. So, between the looks and the vibes, these two could make a pretty iconic duo. And having them be appropriately young drives home the tragedy and leaves room for more flashback scenes to dive into.
The Marauders: Robin Lord Taylor, Daniel Radcliffe, and Taron Egerton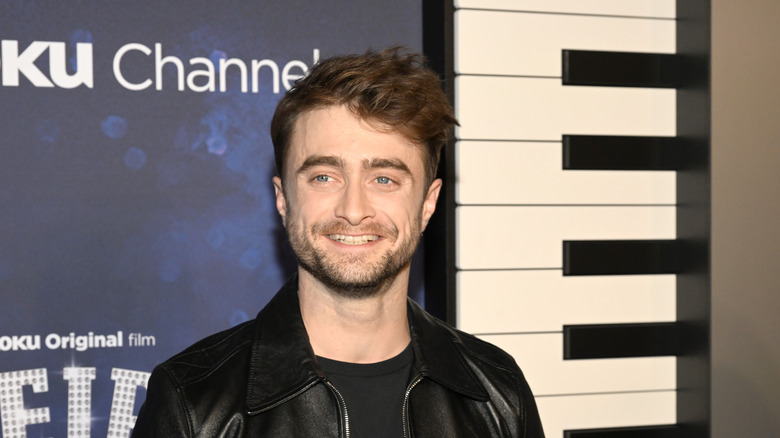 Slaven Vlasic/Getty Images
But what about the rest of the Marauders? Honestly, this is the show that plenty of fans wanted more than a remake. But if we can't have a separate Marauders show, we can at least have a stellar slate of actors. Given how memorable Gary Oldman was as Sirius Black, it's hard to imagine anyone else playing Harry's fiercely loyal, often depressed godfather. But one way to soften this particular casting blow would be getting Daniel Radcliffe on board. The likelihood of the actor signing onto another "Potter" project is pretty nonexistent, but we can dream. Radcliffe has done a slate of brilliant, intense, and downright chaotic work since leaving Hogwarts, and he could definitely put a fun spin on Sirius.
Timothy Spall was brilliant as Ron's sniveling former rat Peter Pettigrew, but Robin Lord Taylor would be a unique choice. Sure, he's tall, but it wouldn't be the first time Taylor pulled off playing a traditionally short outcast with shoddy morals. He breathed new life into the Penguin on "Gotham," and he could no doubt bring that energy to "Harry Potter."
For Lupin, what better choice is there than Taron Egerton? He's got the nerdy yet brave thing going on for him as Eggsy in the "Kingsmen" franchise, and he would be the perfect choice to showcase some of the humor that we see from Lupin in flashback book scenes that didn't make it to the screen.