Max's Harry Potter TV Series: HBO Chief Defends JK Rowling's Involvement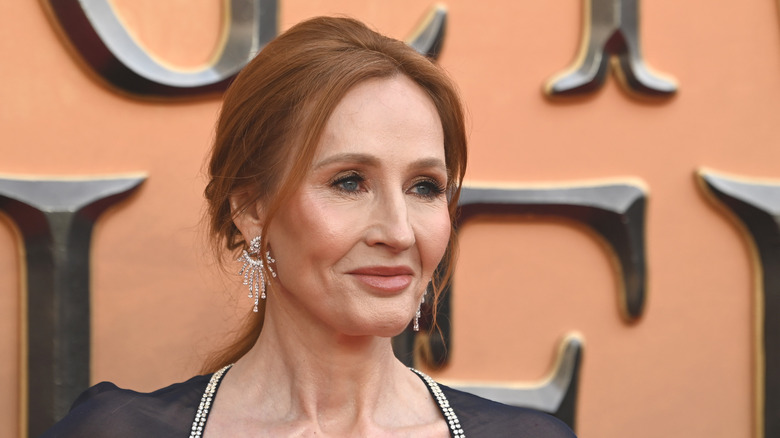 Stuart C. Wilson/Getty Images
The upcoming reboot of the "Harry Potter" series is already ruffling feathers, for a variety of reasons — not the least of which is original series author Joanne Kathleen Rowling.
Officially announced during a press event focusing on the merger between HBO Max and Discovery+, the "Harry Potter" series, which will adapt all seven of Rowling's original books, will include Rowling as an executive producer alongside the producer of the original films, David Heyman. Amidst chatter about controversies Rowling has stirred up in recent years, chairman and CEO of content Casey Bloys spoke out about the author's involvement.
"J.K. is an executive producer, and her insights will be helpful," Bloys said, which was reported in "The Hollywood Reporter," among other outlets. "We are in the Harry Potter business. The TV show is new and exciting, but we've been in the Harry Potter business for 20 years; this isn't a new decision. We're comfortable being in the Potter business. J.K. is a very online conversation ... It's very nuanced and complicated and not something we're going to get into. Our priority is what's onscreen. The Harry Potter story is incredibly affirmative and positive about love and acceptance, and that's our priority, what's on the screen."
What did Rowling do to stir up controversy?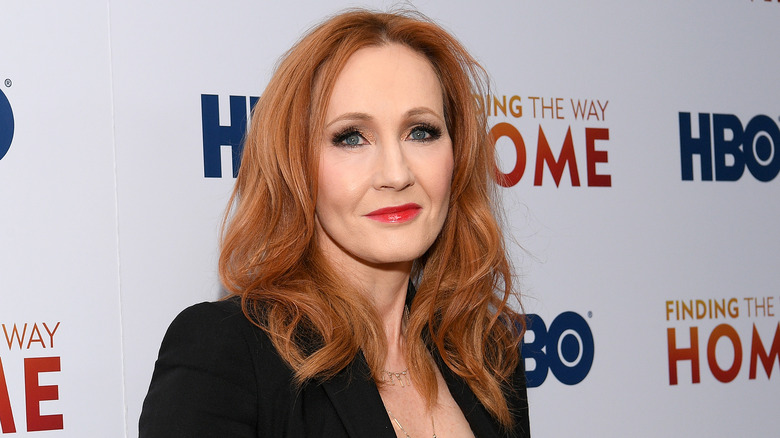 Dia Dipasupil/Getty Images
In recent years, Rowling has repeatedly made headlines for comments that many, many people view as transphobic — in large part because she has consistently attacked the vulnerable transgender community. After quietly liking tweets about trans women not being allowed in women's bathrooms, Rowling spoke out about her views in 2020, starting with a tweet criticizing the term "people who menstruate" and eventually penning a lengthy op-ed about how she firmly believes that trans women place people who were born as women at risk. 
This has, naturally, disappointed a large number of Rowling's fans, especially "Harry Potter" fans who identify as transgender, nonbinary, or just generally outside of the rigid gender spectrum. Since her essay in 2020, Rowling has repeatedly and harmfully doubled down on a stance that could have dangerous real-life implications; YouTuber Jessie Gender has written several video essays about the author, speaking as a trans woman who thoughtfully analyzes and dissects Rowling's statements and unpacks their impact. 
Several original cast members have spoken out about Rowling's statements, including Harry himself, Daniel Radcliffe. In a statement to The Trevor Project, Radcliffe said, "Transgender women are women. Any statement to the contrary erases the identity and dignity of transgender people and goes against all advice given by professional health care associations who have far more expertise on this subject matter than either Jo or I." He also said that fans feeling alienated by Rowling's remarks can still enjoy the books' central themes of love and acceptance, apologizing to them for their hurt.
How did fans and critics react to Rowling's involvement in the Harry Potter series?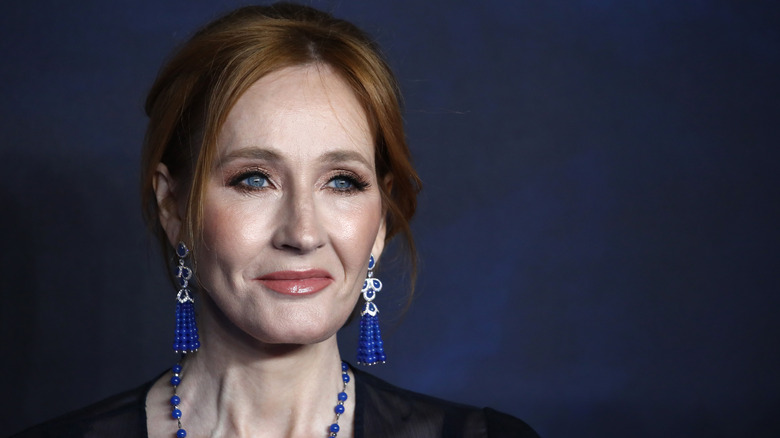 John Phillips/Getty Images
Fans and critics alike spoke out about Bloys' statement, which they largely felt was inadequate and simply didn't ring true. Notable pop culture critic Emily St. James — who is a trans woman herself — quote tweeted Bloys' statement and said, "Genuinely would have preferred the honesty inherent in something like, "We obviously don't agree with Rowling's bigoted views, but we like money and can't make this without enriching her, and there aren't _actually_ a lot of trans people so... sorry, suckers!!!!" Vulture writer Kathryn VanArendonk agreed, tweeting, "describing trans rights as "a very online conversation" is so wildly off base and diminishing and disconnected from the political and lived reality for trans people, i am honestly taken aback."
As for fans, @Jefflez wrote, "Just be honest! Say Harry Potter is a lucrative franchise, you hope to make millions off of it and you don't particularly care about the harm that comes to trans community from Rowling." @GRALCreates made their own argument, tweeting, "JK Rowling should make an interesting Exec Producer of the new Harry Potter series given that she doesn't seem to understand any of the themes of her work."
Not a lot is confirmed about the "Harry Potter" series just yet, but Rowling's involvement will clearly continue to stir up controversy as more details emerge.