Gal Gadot Cast In Dwayne Johnson's Red Notice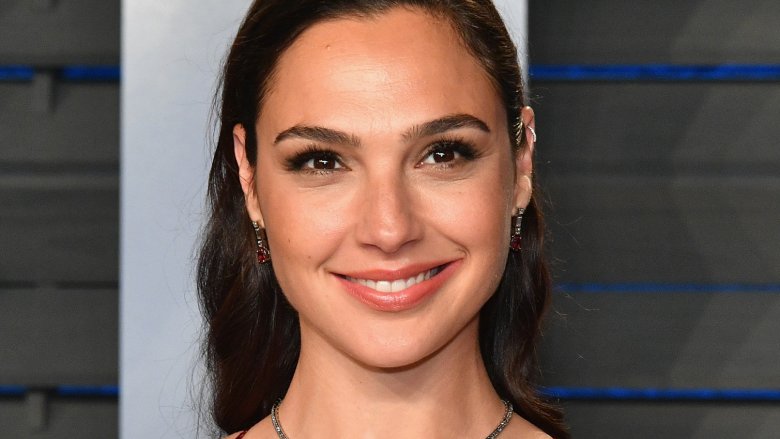 Getty Images
Gal Gadot is officially teaming up with Dwayne Johnson. Deadline has confirmed that actress just closed a deal to star alongside Johnson in Red Notice, the action comedy from writer-director Rawson Marshall Thurber. 
Considering Gadot is one of the hottest names in Hollywood right now — she played Diana Prince in last year's Wonder Woman, a box office boomer and the current highest-grossing entry in DC's cinematic universe — it's not difficult to see why she was tapped for Red Notice. Securing her for the role of a "brilliant and mysterious figure in the art world" took quite a bit of work, however. Thurber reportedly flew to London, spending only a day in the city, for the sole purpose of pitching Gadot in person for the part. Looks like his lobbying was effective. 
As Deadline points out, Red Notice marks the first starring role for Gadot outside of the DCEU following Wonder Woman. Though the superhero pic featured its fare share of funny moments, particularly that chuckle-worthy improvised boat scene, it'll be refreshing to see Gadot flaunt her comedic skills even more in Red Notice. Hopefully she can make up for her underwhelming turn as host on Saturday Night Live while she's at it.
Studio Universal Pictures hasn't revealed a whole lot about Red Notice, but we know three important things pertaining to it: Gadot and Johnson will be joined by another male star to round out the film's leading trio; the flick is described as a "globe-trotting, action-comedy, heist thriller"; and it will be released on June 12, 2020. Before then, Gadot will be tied up (and be tying up baddies with Diana Prince's Lasso of Truth) filming Wonder Woman 2, which is set to open on November 1, 2019.