Directors Hollywood Forgot About After Their One Big Bomb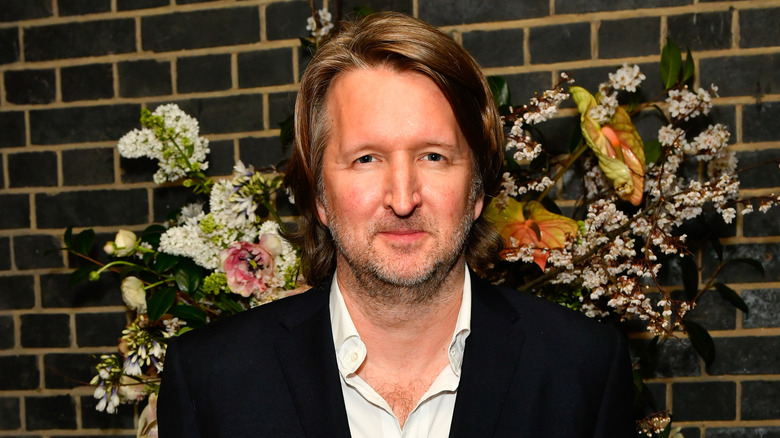 David M. Benett/Getty Images
Breaking into Hollywood as a director is a mission. It doesn't only take talent, but it also requires finding a four-leaf clover, kissing a few horseshoes, and praying that the studio executive who greenlit the project isn't fired before the cameras start to roll. Those aren't the only challenges a filmmaker encounters, though, as even the most seasoned directors understand that anything can happen on a movie set and thereafter. From constant studio interference to the various elements not synergizing in unison, or the audience just not caring about the movie at the end — sometimes success is out of everyone's hands.
While Alfred Pennyworth believes we fall so we can learn to pick ourselves up again, Bruce Wayne's trusty butler has obviously not dealt with ruthless Hollywood execs. In some cases, a director becomes persona non grata after a box office bomb. The filmmaker transforms into the scapegoat for the movie's failure and they struggle to find a way back into the studio system. This doesn't mean they stop working completely, but it's clear there is some kind of a shadow ban enforced on them tackling another big production. With that said, let's take a look at the directors Hollywood forgot about after their one big bomb.
Rocky Morton and Annabel Jankel - Super Mario Bros.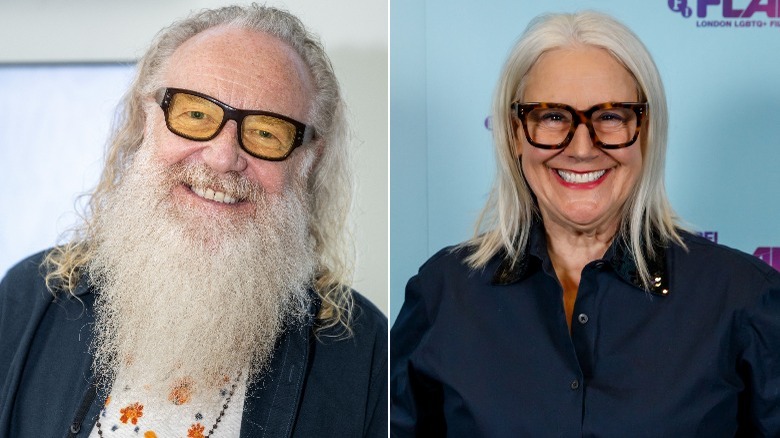 Amanda Edwards & Tim Francis/Getty
Rocky Morton and Annabel Jankel had the right buzz surrounding them before they took on 1993's "Super Mario Bros." movie. The couple's adaptation of "Super Mario Bros." was certainly unique, as they experimented with different genres and tones, turning the mythos on its head. In the end, it didn't work out, as the film flopped at the box office and struggled to make back its production budget of $48 million. It was also heralded as one of the worst films of all time.
Despite the woes, the film became a cult classic in the years after its release. Speaking about the much-discussed movie three decades later, Morton explained to Variety how the original script was scrapped entirely a few weeks before production started, setting the stage for the volcano to erupt. From there onward, the problems only escalated, including infamous tensions between the directors and actors.
Morton explained how he and his wife were fired by their agency before the film came out, effectively ending their movie careers. While Morton does believe he and Jankel were ultimately responsible for the film's failure as the directors, he does think the hullabaloo was out of proportion in relation to the final product.
Pete Travis - Dredd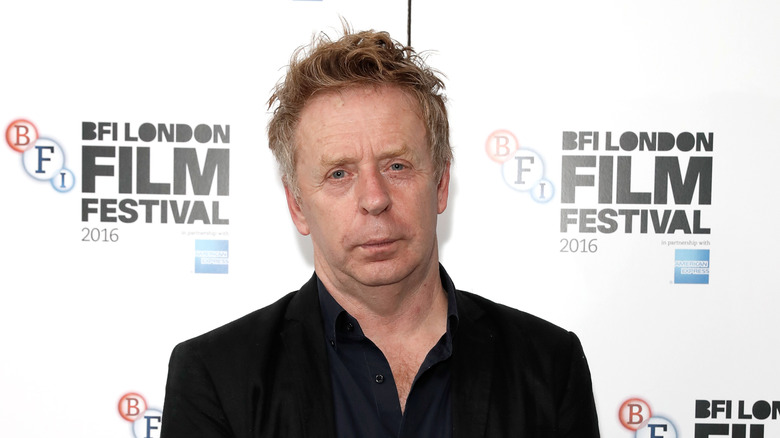 John Phillips/Getty Images
Look, let's be real here for a second: "Dredd" is a fantastic and highly original comic book movie. It captures the essence of the "2000 AD" character and brings the grittiness of Mega-City One to life in a jaw-dropping manner. Despite the positive reviews and overwhelming love for Karl Urban as Judge Dredd, the 2012 film failed at the box office, falling a smidgen under $42 million worldwide from a $45 million budget.
Yet, the post-production stage of "Dredd" is where the drama lies, as there were rumors director Pete Travis was locked out of the editing room and it was writer Alex Garland who did the heavy lifting here. Travis denied the tensions to Empire, stating how he and Garland had a special collaboration process and that's all there was to it. However, in a separate interview years later with JoBlo, Urban credited the film to Garland, believing him to be the real director of the film.
While the true story is only known by those who were there at the time, there's no disputing that Travis received the short end of the stick afterward. Garland has gone on to have a successful career as a writer-director of several films, while Travis has largely done U.K. television work since "Dredd."
Kevin Reynolds - Waterworld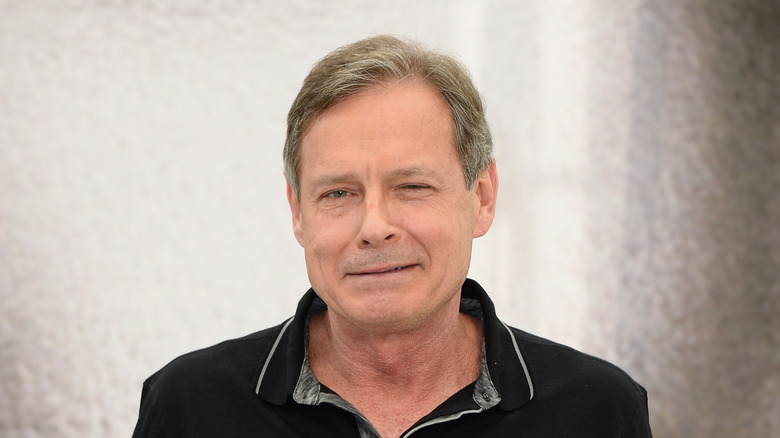 Pascal Le Segretain/Getty Images
"Waterworld" is the tale of two Kevins: star Kevin Costner and director Kevin Reynolds. The two had teamed up for 1991's highly successful "Robin Hood: Prince of Thieves," and much was expected of their post-apocalyptic 1995 film about a, uh, waterworld. Universal Pictures believed in the project — so much so that the studio pumped $172 million into it, making it the most expensive film ever at the time.
"Waterworld" doggy paddled to just over $264 million at the global box office, but it still became a highly successful IP due to the theme park and all the merchandising. However, as a cinematic property, the critics drowned it out with a slew of largely negative reviews, and it wasn't like anyone rushed out to make "Waterworld 2." Also, it didn't help that the two Kevins couldn't get along and had a notorious falling out that was only squashed years later.
For Reynolds, he continued to direct, but the blockbusters petered out after "Waterworld." His most notable films since then are 1997's "One Eight Seven" and 2002's "The Count of Monte Cristo." It's a shame since Reynolds had a special touch for blockbuster cinema, finding a calculated way to merge the hard-boiled emotion and breathtaking action on show in "Robin Hood," but he hasn't received another crack at the big time since "Waterworld."
Gore Verbinski - The Lone Ranger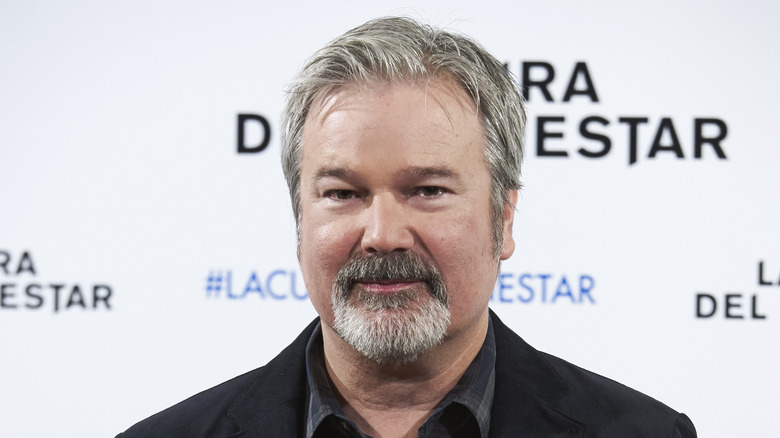 Carlos Alvarez/Getty Images
The 2000s belonged to director Gore Verbinski. Everything he touched turned to gold. From "The Mexican" to "Pirates of the Caribbean," he had Hollywood eating out of the palm of his hand. In 2011, he hit another home run with the animated film, "Rango," and it appeared like he would continue his trajectory of success for the next decade.
However, 2013's "The Lone Ranger" changed everything. Starring Johnny Depp and Armie Hammer as the iconic duo, Tonto and John Reid, the colorful western had all the ingredients to be the start of another big film franchise for Disney. Unfortunately, "The Lone Ranger" shot itself in the foot by only grossing $260 million from a $215 million budget. The reviews weren't kind either, as it only mustered a 31% critical approval rating on Rotten Tomatoes.
It was a rare miss for Verbinski, who had an excellent track record prior to this film, but it proved to be costly. In the 10 years after "The Lone Ranger," the filmmaker only directed one film, 2017's "A Cure for Wellness," which wasn't a blockbuster by any means but also failed to make back its production budget. Since then, Verbinski has been attached to several other projects in various stages of production, but it appears like he isn't the Hollywood darling he once was in the 2000s.
Mark A.Z. Dippé - Spawn
Before becoming a director, Mark A.Z. Dippé built up a name for himself as a visual artist. Per the Los Angeles Times, he was part of the brain trust that had a hand in creating the sensational special effects for major blockbusters such as "Terminator 2: Judgment Day" and "Jurassic Park." In 1997, he received a shot at the big time by being handed the keys to direct the live-action adaptation of "Spawn."
Dippé received a budget of $40 million to bring the Image Comics superhero to life, and he did so. "Spawn" wasn't the critical or financial success people might have imagined, though. It's unfair to label it a complete box office flop as it still swept up over $87 million at the global box office; however, it received a drubbing from the critics, sitting on a 17% critical score on Rotten Tomatoes.
"Spawn" proved to be Dippé's last blockbuster as a director, too. He has continued to work as a director, helming the computer-animated "Garfield" films in the mid to late 2000s. More recently, Dippé took the reins for the "Marmaduke" animated film that debuted on Netflix in 2022.
Andrzej Bartkowiak - Street Fighter: The Legend of Chun-Li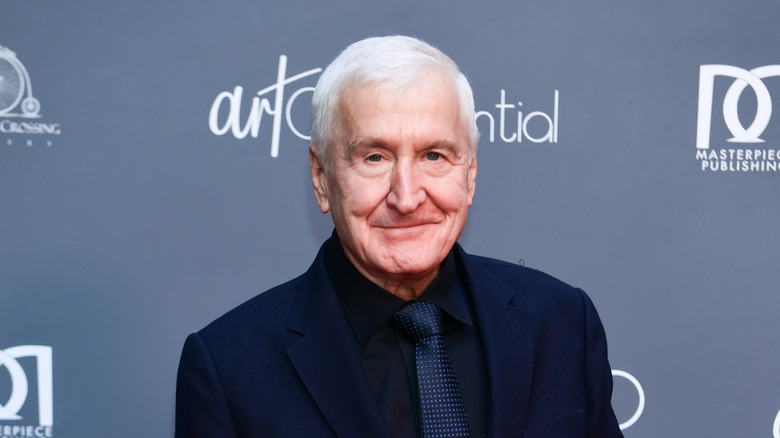 Michael Bezjian/Getty Images
On paper, Polish cinematographer-turned-director Andrzej Bartkowiak was the right person to direct a "Street Fighter" movie. In the early 2000s, he had been behind the camera for three hot action flicks in the form of "Romeo Must Die," "Exit Wounds," and "Cradle 2 the Grave." While none of those films were Oscar contenders, they were crowd-pleasers. Yet, Bartkowiak had already experienced a bump in the road in the form of 2005's "Doom." The film's underperformance at the box office and negative reviews didn't get the filmmaker locked out of Hollywood, but it marked a four-year gap until his next movie.
"Street Fighter: The Legend of Chun-Li" wasn't a cheap movie to produce in 2009. It cost $50 million and had a notable cast featuring the likes of Kristin Kreuk, Neal McDonough, and Michael Clarke Duncan. Well, it Hadoukened itself into oblivion, as it bombed by only making just under $13 million at the box office and received a devastating onslaught of bad reviews, becoming one of the worst video game adaptations of all time. This movie was reviled, and it didn't manage to fall into the "it's so bad it's good" category like its 1994 predecessor either.
It also did nothing for Bartkowiak's reputation. The work was scarce thereafter, as he divided his time between cinematography and directing the odd feature. Unfortunately, it doesn't appear like anyone will be handing the director a $50 million budget anytime soon again.
Alex Proyas - Gods of Egypt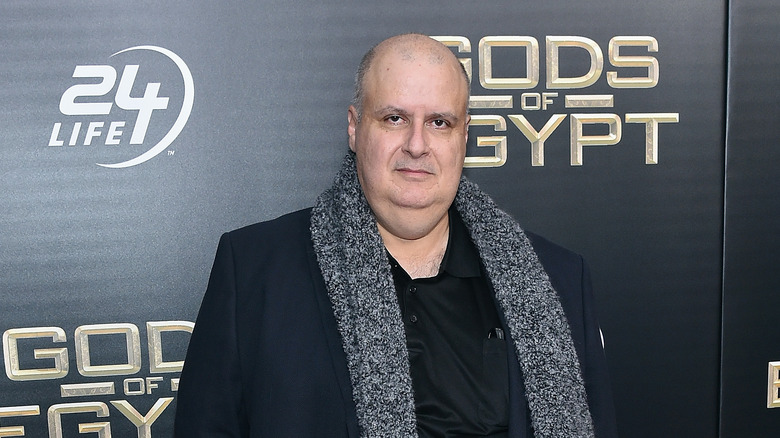 Mike Coppola/Getty Images
Director Alex Proyas has never been the most prolific of filmmakers, as he tends to carefully pick and choose his projects. As a result, he pours his energy into creating seminal films such as "The Crow," "Dark City," and "I, Robot." However, after 2016's "Gods of Egypt," Proyas' name hasn't been mentioned in the blockbuster circuit.
"Gods of Egypt" is an ambitious fantasy film centered around Egyptian deity lore that combines spectacular special effects and an all-star cast including Gerard Butler, Nikolaj Coster-Waldau, Élodie Yung, and Chadwick Boseman. It also came at the hefty cost of $140 million to produce.
Unfortunately, the film found itself embroiled in controversy even before it was released, with criticism aimed at the casting of white actors in Egyptian roles. While the studio and Proyas addressed the controversy, that wasn't the only hurdle that needed to be tackled as "Gods of Egypt" failed to make a significant splash at the box office, making around $150 million. Money aside, it also failed to impress critics and fans, securing a 15% critical approval rating and a 37% audience score on Rotten Tomatoes. After the film's release, Proyas took to Facebook, slamming critics and how they had it in for him from the start.
Martin Brest - Gigli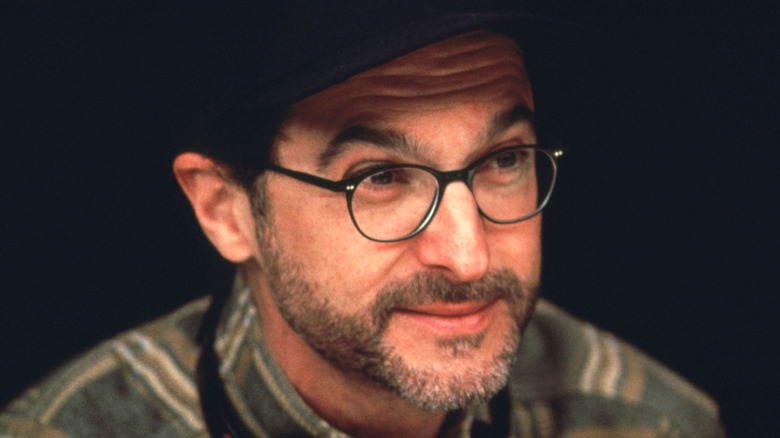 Getty Images/Getty Images
"It's turkey time ... Gobble, gobble." As the words came tumbling out of Jennifer Lopez's mouth, writer-director Martin Brest probably had no idea this would become the most famous line from "Gigli" because of how the audience collectively cringed at that moment. The story of the cinematic disaster known as "Gigli" is well documented by now, as it almost derailed Ben Affleck's entire film career. It was meant to be a big rom-com vehicle for the couple and a perfect date night movie, but it flopped to $7.3 million at the box office from a $54 million budget. Critics mauled the movie, tearing it to shreds and leaving it dangling with a harrowing 6% critical approval on Rotten Tomatoes.
To date, it's also the last feature Brest directed. According to Playboy, he disappeared from the industry entirely after the film's backlash. What's particularly tragic about it is Brest directed genre classics such as "Beverly Hills Cop," "Scent of a Woman," and "Meet Joe Black" before "Gigli," so it isn't like he had a track record of producing stinkers. Also, Brest didn't have the final cut on "Gigli," as creative control was wrestled away from him by the production company, indicating there's someone else to be blamed for this mess of a movie. With that said, maybe Brest wasn't responsible for "turkey time" after all, and someone else deserves the cone of shame for that horrendous line.
Tom Hooper - Cats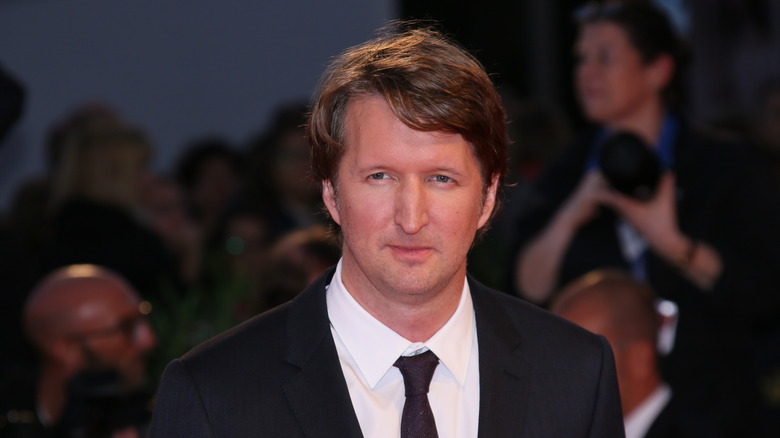 Denis Makarenko/Shutterstock
No matter what anyone thinks of "Cats," there's no disputing that the film inspired legendary memes in 2019. It also felt as if it was the one last big laugh the world needed before 2020's pandemic struck and dampened the mood. That said, there's no getting around the fact the film adaption of Andrew Lloyd Webber's legendary musical had little substance and the writing was on the wall when the only interesting debate was surrounding the cats' butt puckers. Costing $100 million to produce, "Cats" was an exceptionally expensive film, and it failed to recoup the production costs as it coughed up hairballs at the box office once it hit the $75.5 million mark.
The 19% critical approval on Rotten Tomatoes couldn't be ignored either, as many reviewers laid the blame on director Tom Hooper's door and for him allowing a film that looked like this to happen. Suddenly, Hooper's three films before "Cats" — "The Danish Girl," "Les Misérables," and "The King's Speech" — were all but forgotten as he became known as the director of this disasterpiece. Furthermore, Hooper's reputation received a major blow after The Daily Beast published an article where the VFX team accused the director of terrible treatment.
Gavin Hood - Ender's Game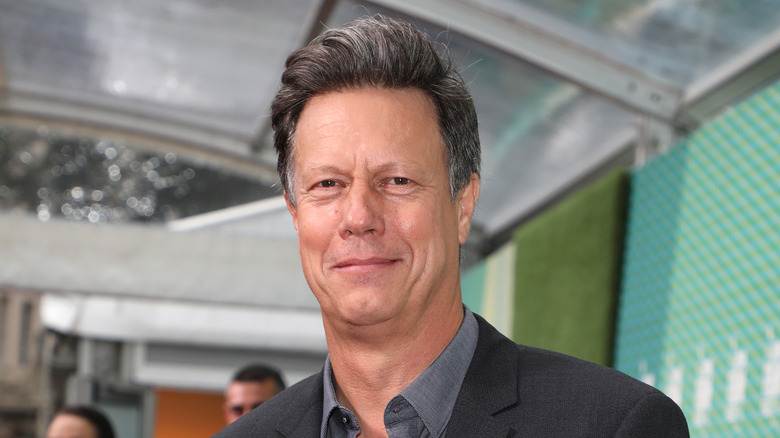 Lia Toby/Getty Images
South African director Gavin Hood's stock in Hollywood rocketed with the release of 2005's "Tsotsi." The award-winning film, based on playwright Athol Fugard's work, received rightful praise and showcased Hood's directorial talents. Suddenly, everyone wanted a piece of him, and he received two high-profile gigs in the form of 2007's "Rendition," starring Jake Gyllenhaal and Reese Witherspoon, and 2009's "X-Men Origins: Wolverine," featuring Hugh Jackman and Ryan Reynolds. While "Origins" is widely regarded as one of the less-beloved "X-Men" films, it still made bank at the box office, hacking and slashing its way to over $370 million from a $150 million budget.
Hood's next film was 2013's "Ender's Game," an adaptation of Orson Scott Card's sci-fi novel. The movie had it all: A big story, a big cast in the form of Harrison Ford, Viola Davis, and Ben Kingsley, and a big budget of $110 million.
"Ender's Game" was also a big box office bomb — one of the biggest of the year — as it crawled to just over $125 million worldwide. It wasn't received badly by critics, though, as 62% of reviewers gave it a thumbs-up and the audience enjoyed it. However, this flop proved to be game over for Hood's blockbuster career. The director has continued to work since then but on a much smaller scale than before.
Nikolaj Arcel - The Dark Tower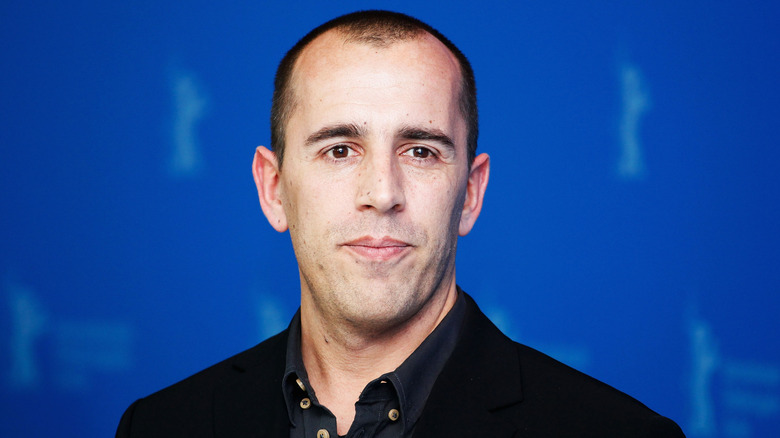 Philip Schulte/Getty Images
Danish director Nikolaj Arcel carved out a legacy for himself in his homeland, culminating with a best director win for his 2004 feature, "King's Game," at the Robert Awards. After his 2012 film, "A Royal Affair," which features Mads Mikkelsen and Alicia Vikander, was well received internationally, he decided to try his luck in Hollywood. His first assignment: a big-budget adaptation of Stephen King's dark fantasy series, "The Dark Tower."
Arcel received a $60 million budget and stars in the shape of Idris Elba and Matthew McConaughey. There were talks of potential sequels before the 2017 film's release, but when "The Dark Tower" only mustered around $113 million at the box office, the tower's gates were firmly shut from being revisited by Arcel. Both critics nor the audiences weren't fans of this adaptation, as the film garnered a 15% critical rating and a 44% audience score on Rotten Tomatoes.
Per The Hollywood Reporter, Arcel had been eyed to direct the film adaptation of the DC series, "Fables"; however, news on that project went ice-cold after "The Dark Tower." Since then, Arcel hasn't helmed a big blockbuster in the Hollywood system.