How Gigli Should Have Ended Ben Affleck's Acting Career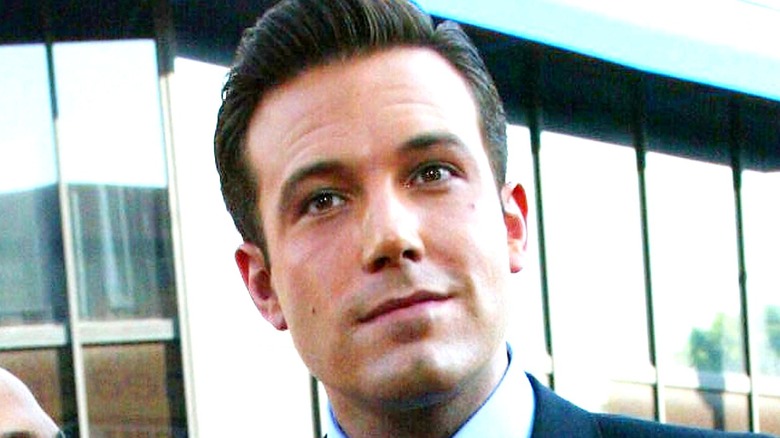 Frederick M. Brown/Getty Images
As of late, Ben Affleck's personal life has snagged more headlines than his acting or directing work. That's what happens when you date Jennifer Lopez ... again. 
Affleck and Lopez first earned the portmanteau "Bennifer" in 2002 when they went public as a couple, before ultimately breaking up prior to their planned (and postponed) wedding in 2004 (via MTV). The two met while filming 2003's "Gigli," a comedy about a mobster named Larry Gigli, who's tasked with kidnapping a prosecutor's brother, and the woman hired to make sure Gigli doesn't screw up. Directed by Martin Brest, "Gigli" would go on to win Razzie Awards (the anti-Oscars) for Worst Picture, Director, Actor, Actress, Screen Couple, and Screenplay. Critic Richard Roeper dubbed it one of the worst movies he'd ever seen (via Rotten Tomatoes). 
Such a cinematic bomb should have ended Ben Affleck's career — yet, somehow, he managed to not just survive but thrive a few years later.
Ben Affleck's career was troubled before Gigli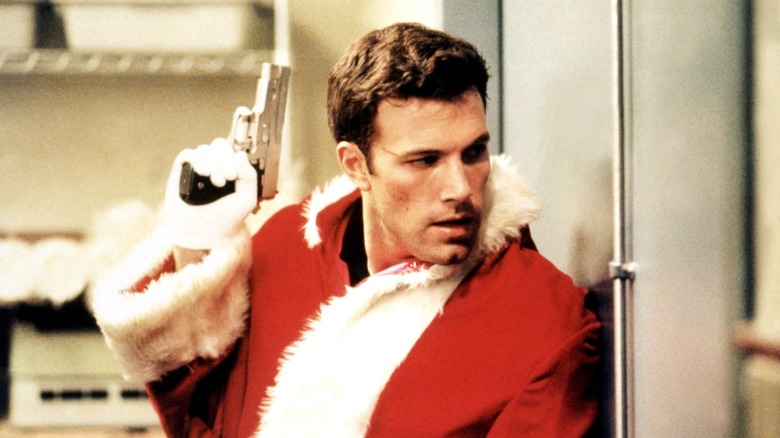 Miramax Films
When "Gigli" premiered, Ben Affleck had a résumé boasting an Academy Award win for writing "Good Will Hunting," blockbusters like "Armageddon" and "Pearl Harbor," and well-received roles in cult hits such as "Dazed and Confused," "Chasing Amy," and "Mallrats." However, that same résumé also included a number of bombs, such as the critically panned movies "200 Cigarettes," "Reindeer Games," "Phantoms," and "Forces of Nature" — all of which either lost money at the box office or made slim profits (via Rotten Tomatoes, The Numbers). For an actor Hollywood was building as a leading man, Affleck's track record in film at the time was extremely inconsistent.
The situation seemed to improve with the 2002 release of "The Sum of All Fears." While not a critical favorite — the film currently holds a 59% score on Rotten Tomatoes — "The Sum of All Fears" did well at the box office, earning $194 million against a budget of $68 million (via Box Office Mojo). "Daredevil," released in 2003 just before "Gigli," was also a big earner, with Box Office Mojo reporting a profit of over $100 million. But again, Affleck failed to win over critics.
Ben Affleck's career was saved by ... Superman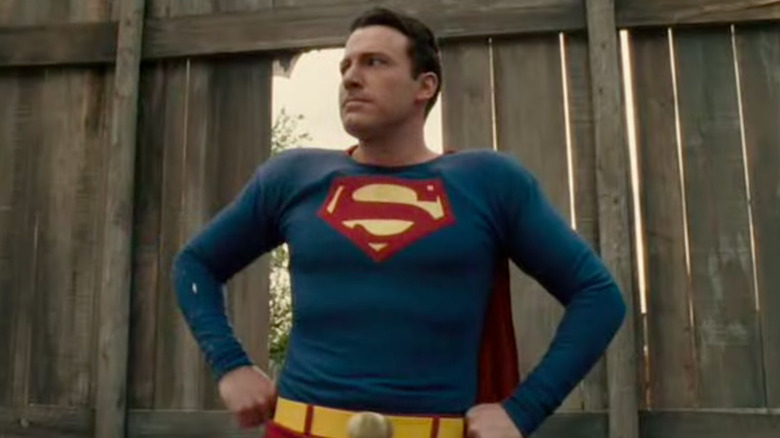 Focus Features
The horrific response to "Gigli" couldn't have come at a worse time in Affleck's career. Critics shredded the film, giving it a paltry 6% rating on Rotten Tomatoes. Audiences stayed away, which resulted in a massive loss of nearly $48 million, though sources like TheWrap place the loss closer to $70 million. "Gigli" became an embarrassment for all. Director Martin Brest has yet to direct another film. Sony Pictures, which distributed the film, had to bear the burden of a financial loss. The movie's stench became a regular joke on the late night circuit. And for Affleck, many predicted he was finished. A supposed leading man with an inconsistent résumé and now a multi-million dollar bomb? Surely Hollywood was done with him.
Yet, amazingly, Affleck survived. Admittedly, his next few films — "Paycheck," "Surviving Christmas," and "Jersey Girl" — endured critical disdain or box office disappointment — or, in the case of "Surviving Christmas," both. And the poor performance of Jennifer Garner's "Daredevil" spin-off "Elektra" ended plans for a "Daredevil" sequel. But things began looking up in 2006.
That year, Affleck had a supporting role in "Hollywoodland," playing George Reeves, the real-life actor who portrayed Superman in the '50s TV show "Adventures of Superman." While the movie was a modest success at the box office, critics loved Affleck's performance (via Rotten Tomatoes). He would be nominated for several awards, including a Golden Globe (via IMDb). With "Hollywoodland," the tone and genre of Affleck's films shifted significantly. The string of half-baked rom-coms seemed to be done, replaced by compelling dramas. 
If "Hollywoodland" began mending Affleck's shattered reputation, his feature film directorial debut "Gone Baby Gone" lifted it to new heights in 2007. In the years since, Affleck has become a bonafide leading man and an Academy Award-winning director. Affleck managed to survive what would have destroyed others' careers, and his redemption is both rare and remarkable.