12 Controversial Scandals That Rocked The MCU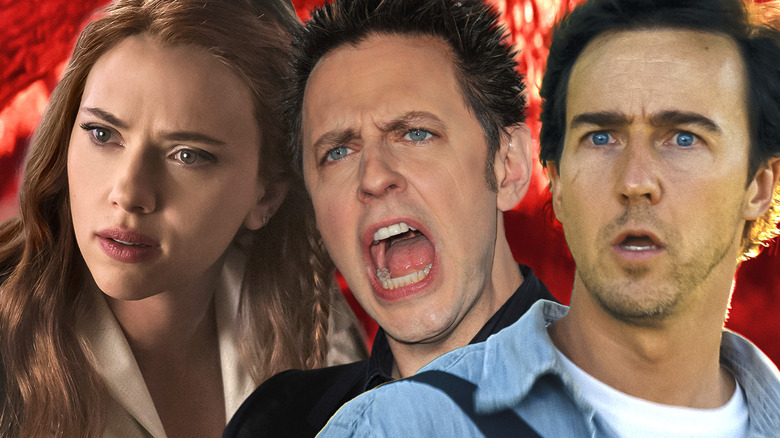 Static Media / Shutterstock
Since 2008, Marvel Studios has been the undisputed king of superheroes in Hollywood, releasing hit after hit on the big screen as well as several TV shows on Disney+. Rival DC has endured so much turmoil that it led to a total reboot of its entire film franchise, while the general perception is that things have been smooth sailing at Marvel. The truth, however, is that things aren't always as rosy as they might appear.
For all its critical success and the billions of dollars it has made at the box office, Marvel has had its fair share of scandals and controversies. In fact, pull back the curtain and you'll find some pretty shocking moments in MCU history. Many of these controversies have not gone unnoticed, with some of them even getting mainstream press and sparking plenty of criticism of how the studio conducts its affairs. These are the 12 biggest controversies that have rocked the MCU.
12. The Ed Norton saga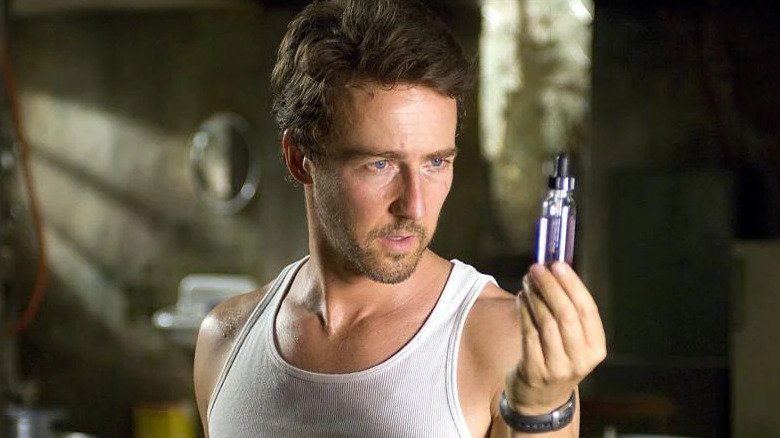 Marvel Studios
In a move that showed Marvel Studios was serious about making first-class films, Academy Award nominee Ed Norton was cast as Bruce Banner in one of the first MCU films, 2008's "The Incredible Hulk." The acclaimed star of "Fight Club" brought some major prestige to the project, but, unfortunately, he also brought some drama.
Norton already had a reputation for inserting himself into everything from the screenplay to the editing room, causing friction on both "Red Dragon" and "American History X." During production on "The Incredible Hulk," Norton attempted to exert some creative control once more, making changes to Zak Penn's script. He wanted a writing credit for the film, but the Writers' Guild of America refused to give him one after reviewing his rewrite — he didn't make enough changes, according to the WGA. Speaking to Entertainment Weekly, director Louis Leterrier said that Norton clashed with producers. "Everyone was exhausted," the filmmaker said (via Digital Spy). "It was like a little burst. 'I'm angry with you!' 'No, I'm angry with you!' And me in the center saying, 'Boys, calm down'. It didn't come to blows. It was just a remark here and there." 
Norton's attempts to get final cut privileges were denied by the studio and ended with him refusing to promote the film entirely. Ultimately, Marvel chose to replace Norton in the role of Bruce Banner, citing the need for more collaborative stars, an obvious jab at the difficulty they had working with him on "The Incredible Hulk." Norton and his agent weren't pleased with the response, and while things have cooled in the decade since the split, their fractured relationship must have been a good teaching moment for Marvel, because they seem to have learned to pick their partners more carefully. 
11. Scarlett Johansson sues over streaming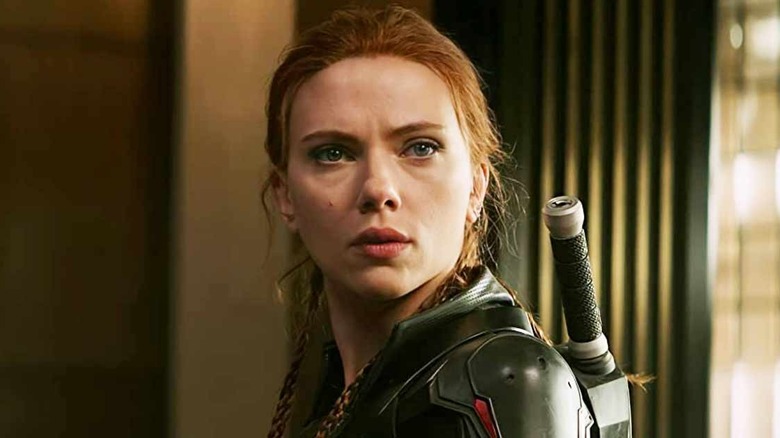 Marvel Studios
Since at least 2010, Marvel had been committed to giving Scarlett Johansson her own film as the Russian super-spy Black Widow. But the project was forever on the backburner, and production didn't officially kick off until 2019, with a planned release the following year. However, one more unavoidable roadblock was thrown in the way with the outbreak of the COVID-19 pandemic. With the fate of theatrical releases more uncertain than ever, Disney wanted to salvage what they could, and opted to give "Black Widow" a simultaneous release in cinemas as well as a paid VOD on Disney+.
An unprecedented decision by a major studio, the day-and-date online release sent shockwaves through the industry, and also riled the film's star, Scarlett Johansson. The actor levied serious allegations of breach of contract at the studio, claiming it had kneecapped the film's box office potential in a bid to prop up its newly-launched streaming service, and that, as a result, her box office participation clauses were harmed. Marvel hit back, accusing the star of being insensitive to the deadly pandemic and citing her massive $20 million payday, kicking off a war of words as the two sides engaged in a surprisingly public spat. A few months later, Disney and Johansson settled the dispute out of court and put an end to the drama. All's fair in love, war, and business, it seems.
10. Natalie Portman's anger over the firing of Patty Jenkins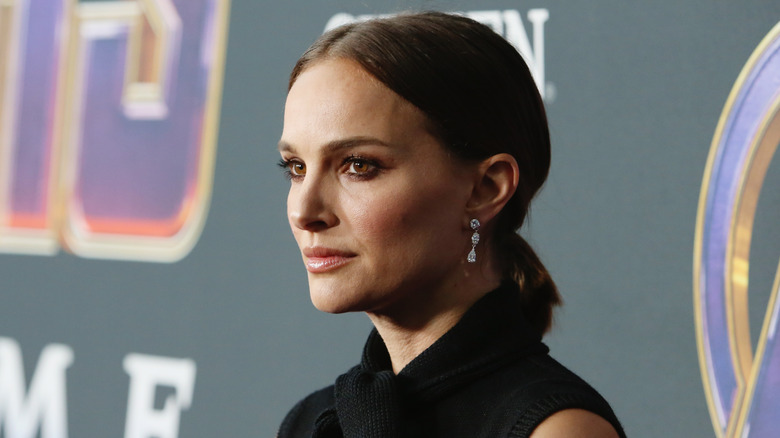 Jesse Grant/Getty Images
Following 2011's "Thor," Marvel sought a new director to replace Kenneth Branagh for the sequel. The first choice was Patty Jenkins, the writer and director of "Monster." She had spent the previous few years mostly directing episodes of TV shows like "Entourage" and "The Killing," but her talent and potential was well-known. However, things quickly turned sour, as it became evident that Marvel and Jenkins didn't see eye-to-eye on their vision for the sequel. The two sides split due to creative differences.
While Marvel has lost its share of directors (most famously Edgar Wright, who walked away from "Ant-Man"), most were seemingly amicable splits with little repercussion beyond some changes to the films. Where Jenkins' departure differs, however, is how it caused friction with one of the film's stars, leading to a decade-long falling out between Natalie Portman and Marvel. According to The Hollywood Reporter, Portman was thrilled to have the "Monster" director on board for the sequel, and Jenkins' departure — which some claimed had been an outright firing — left her "furious" with the studio. Contractually obligated to star in the film, Portman had no choice but to fulfill her role as Thor's love interest Jane Foster, but afterwards was adamant that she was finished with Marvel.
As it happens, Warner Bros. rode Marvel's coattails and hired Jenkins to direct "Wonder Woman." Portman, meanwhile, returned to the MCU in 2022, lured back by the prospect of working with director Taika Waititi for "Thor: Love and Thunder."
9. Spider-Man nearly swings away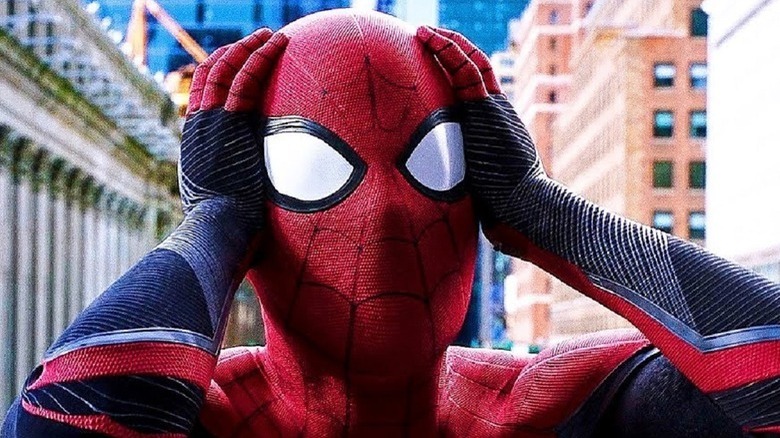 Sony
Thanks to previous deals that allowed Sony and Fox to make movies out of their biggest characters, Marvel Studios couldn't include the likes of Spider-Man and the X-Men in their cinematic universe. Sony wouldn't budge when Marvel asked about Tobey Maguire's Peter Parker making a cameo in "The Incredible Hulk," and the studio even refused to let Marvel mention Empire State University, the character's alma mater. At this point, the likelihood of ever seeing the wallcrawler teaming up with the Avengers seemed like a pipe dream at best. However, all that changed when diminishing returns on Sony's "The Amazing Spider-Man" films left the studio desperate to turn things around, and in 2015 they announced a deal that saw them share Spider-Man with Marvel Studios. And then it all came crashing down.
Following two wildly successful films in the MCU, the deal between the two studios expired in 2019, and negotiations to renew the contract collapsed. According to sources, Disney was looking for a larger stake in "Spider-Man" films, but Sony wasn't interested, and things got so bad that negotiations were declared entirely dead. Considering the original deal had been so unprecedented, with two major rivals teaming up to share licensing rights on a single franchise, it probably shouldn't have been a surprising development. But that didn't stop fans — and the MCU Spider-Man, Tom Holland — from panicking. It was Holland himself who played peacemaker, making a passionate plea to Disney CEO Bob Iger during a phone call. After that, the two sides came back to the table at the 11th hour to ink a new deal.
8. Ike Perlmutter gets kicked to the curb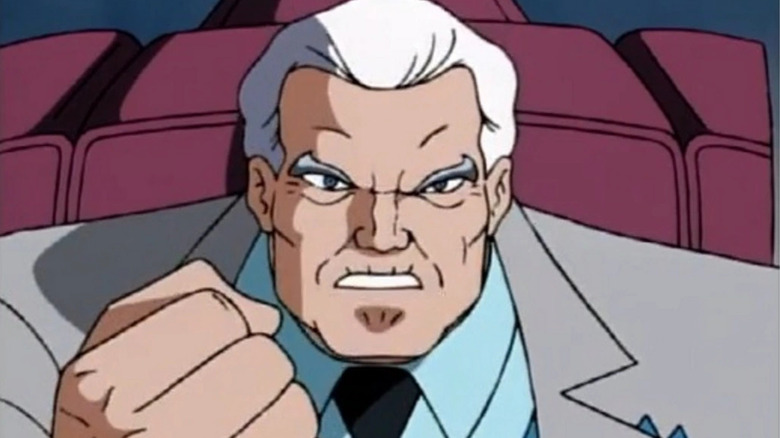 New World Distribution
Ike Perlmutter is a controversial figure to say the least. He joined the board of directors at Marvel Comics in 1993 and helped save it from bankruptcy. He was named Marvel Comics CEO in 2005, just a few years before the MCU came into existence. Perlmutter remained CEO when Disney bought Marvel Entertainment in 2009, but he would clash with both MCU architect Kevin Feige and Disney head honcho Bob Iger over his outdated views. According to Iger, Perlmutter opposed making "Black Panther" and "Captain Marvel," believing that people wouldn't watch movies led by Black and female superheroes. "I called Ike and told him to tell his team to stop putting up roadblocks and ordered that we put both 'Black Panther' and 'Captain Marvel' into production," Iger said in his memoir "The Ride of a Lifetime" (via CBR). Both films made over a billion dollars globally.
Things came to a head after clashes with his own executives left him demanding that Kevin Feige be fired. To settle the situation, Bob Iger split the company in two, giving Perlmutter control of Marvel productions on television and Feige unfettered control over the films. But that hardly put an end to Perlmutter's meddling, and he was let go when Disney decided to shake things up in 2023. Though the official word is that his removal was a cost-cutting measure, Perlmutter didn't take the dismissal lying down. He implied in a statement that he was the only one at the company who cared about profits. "I have no doubt that my termination was based on fundamental differences in business between my thinking and Disney leadership, because I care about return on investment," he told The Wall Street Journal.
7. Trouble in VFX land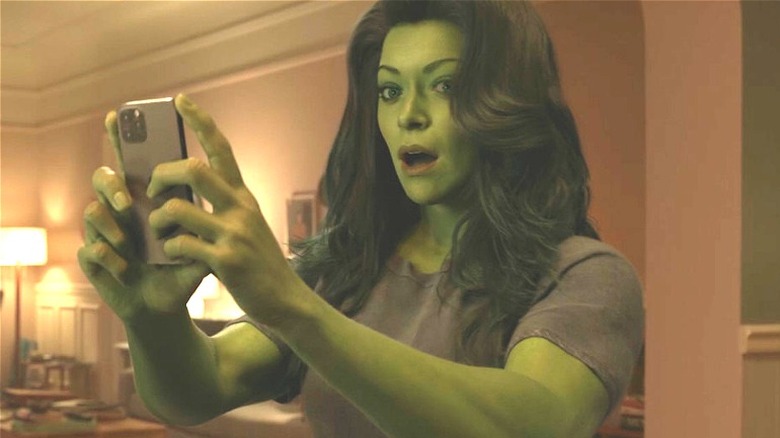 Disney+
As more and more films use CGI, workers across the VFX industry have been feeling the strain. Sadly, allegations have circulated across all of Hollywood that movie studios have overworked and underpaid VFX workers, and in recent years, Marvel Studios has been caught up in the controversy. In 2022, Gizmodo released a bombshell exposé that revealed Marvel's alleged overwork of VFX houses. It reportedly got so bad that it led to a mental health crisis among artists. 
Speaking to anonymous employees at various visual effects studios, the outlet brought to light how Marvel has allegedly pounded these companies with shorter turnaround times and lower pay. One employee called the industry's bidding for contracts on Marvel titles "a race to the bottom" which ultimately meant such narrow profit margins that employees became the pawns in a war for work. The anonymous employee also talked about Marvel's habit of moving up release dates at the last minute, forcing artists to work unhealthy amounts of overtime.
As if that wasn't bad enough, a report by Vulture claimed that Marvel had become something of a bully in the industry, and had a reputation for allegedly blacklisting artists who tried to speak out. Whether there's any truth to this or not, it's proven enough of a controversy that it's generated rumors that Marvel may create an internal VFX house to avoid situations like the one they had with "She-Hulk: Attorney at Law." Star Tatiana Maslany was forced to speak up on behalf of the VFX artists who worked on the show after some underwhelming effects were blamed on poor working conditions.
6. Terrence Howard leaves in a huff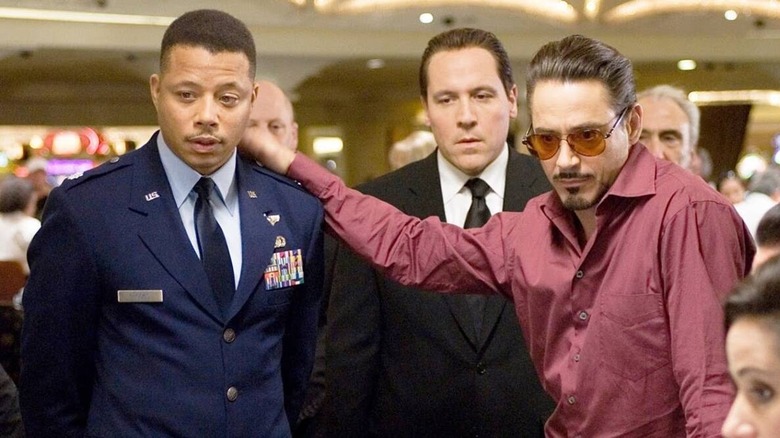 Marvel Studios
You don't often hear about disgruntled actors in the MCU these days, but that may be because Marvel learned from controversies it had to deal with early on. Even before Edward Norton was officially replaced as Bruce Banner, Marvel was faced with another unhappy actor it had to replace: "Iron Man" star Terrence Howard. 
Playing Tony Stark's best friend James Rhodes in the debut film in the MCU, Howard was reportedly the highest paid member of the cast, largely owed to being the first actor signed up, which helped convince other big names like Jeff Bridges and Gwyneth Paltrow to join the party. But when it came time for a sequel, Howard apparently balked at his next payday because Marvel wanted to drastically slash his fee, with director Jon Favreau apparently looking to reduce his role. Howard and his agent were incredulous, and Marvel countered by saying that part of the reason was his own difficult behavior on the set of "Iron Man," which suddenly turned an ordinary negotiation personal.
In the end, Howard was so affronted by the decision that he simply chose to walk away and the role fell to Don Cheadle for the sequel. Though Howard has never expressed any regret, one has to wonder if he doesn't look back with a tinge of frustration, especially with Cheadle getting his own MCU movie: "Armor Wars."
5. Comic book creators miffed and stiffed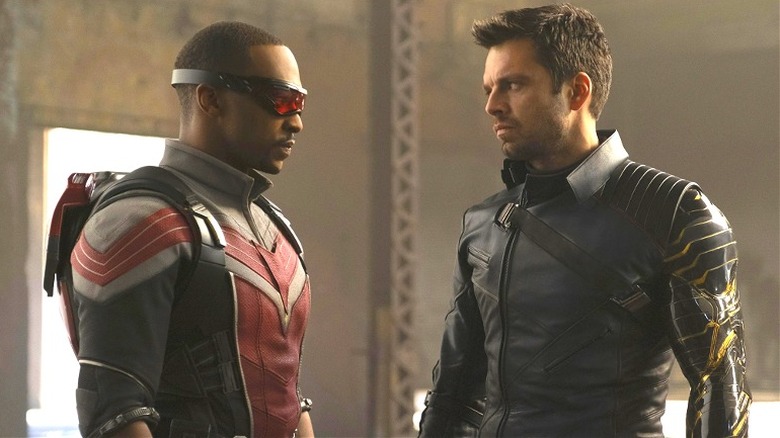 Disney+
The comic book artists and writers who created the characters and crafted the stories the MCU is based on haven't seen the financial windfall you might expect, given the franchise's success at the box office. In fact, many of them have barely seen a dime while Marvel continues to rake in billions, and several creators have spoken out about how Marvel has left them high and dry. 
Writer Ed Brubaker, co-creator of the Winter Soldier character, spoke about his frustration at what little he and artist Steve Epting have received from Marvel. "For the most part, all Steve and I have got for creating the Winter Soldier and his storyline is a 'thanks' here or there, and over the years that's become harder and harder to live with," Brubaker revealed in a newsletter. Marvel has been accused of trying to keep creators on side with apparent hush payments, a story that gained traction in 2021.
That year, both The Hollywood Reporter and The Guardian talked to several creators about such practices. They claimed that Marvel is known to have subtracted legal fees over owed royalty payments and that the company uses delay tactics to avoid paying altogether. One creator who wished to remain nameless said he was offered just $5,000 while the film that used his character made over a billion.
4. The sudden sacking of Victoria Alonso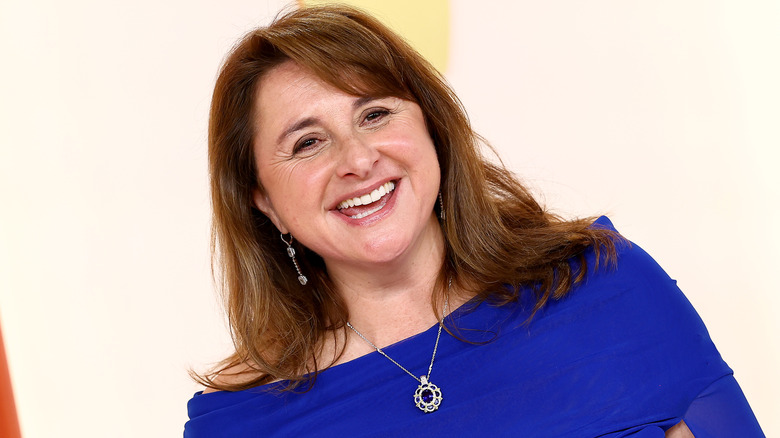 Arturo Holmes/Getty Images
She might not get as much attention as Kevin Feige, but Victoria Alonso — who was made Marvel's President of Physical, Post Production, VFX and Animation in 2021 — has long been one of the most important people at Marvel Studios. As an openly gay Argentinian woman, Alonso has also been an outspoken champion of diversity and a vocal critic of the studio's slow move to greater representation. In 2018, she bemoaned the lack of Latin and LGBTQ representation in the MCU in an interview with Talking Movies.
In 2023, Alonso was unceremoniously dismissed from her position, with rumors flying about what could have caused this. Variety reported that it may have been the result of recent Marvel offerings performing poorly, while a more scandalous rumor claimed that it was to do with the mistreatment of VFX workers. According to The Hollywood Reporter, the apparent reality is that she was canned for a breach of contract over the promotion of an independent film she produced, the Academy Award-nominated "Argentina, 1985."
Following The Hollywood Reporter's exclusive, Alonso's attorney Patty Glaser released a statement claiming that none of the competing theories were true. "The idea that Victoria was fired over a handful of press interviews relating to a personal passion project about human rights and democracy that was nominated for an Oscar and which she got Disney's blessing to work on is absolutely ridiculous," Glaser said. "Victoria, a gay Latina who had the courage to criticize Disney, was silenced." The lawyer seemed to be implying that Alonso's insistence that Disney speak out about Florida's so-called "Don't Say Gay" bill (which states that "public school teachers may not instruct on sexual orientation or gender identity in grades kindergarten through third grade," per NPR) led to her firing.
3. Allegations of sexism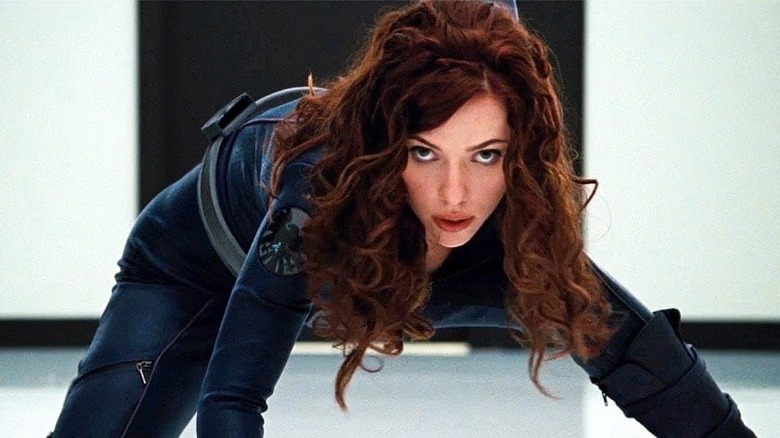 Marvel Studios
The MCU is a lot more diverse today than it was in its infancy, when it was seen as a boy's club. In 2015, mounting criticism of the studio's lack of female-led movies came to a head. Kevin Feige dismissed these concerns in a chat with USA Today, using the just-announced "Captain Marvel" as evidence. But that film was still four years away, and was even delayed to make room for another male-centric film, 2017's "Spider-Man: Homecoming." And it wasn't just journalists voicing their concerns, either. Even one of Marvel's own stars was critical, with Black Widow actor Scarlett Johansson speaking up after the release of her own film in 2021.
She pointed out how early on, when her character was first introduced, there was far more interest in turning Natasha Romanoff into eye candy instead of a rich, compelling character of her own. "While ['Iron Man 2'] was really fun and had a lot of great moments... the character is like, so sexualized," Johansson explained to Hello Beautiful, adding that Natasha is "talked about like she's like a piece of something and like a possession." She went on to explain that she didn't realize how damaging this was at the time. "My thinking was different," she said. "My own self-worth was probably measured against that type of comment like a lot of young women."
2. James Gunn's firing and rehiring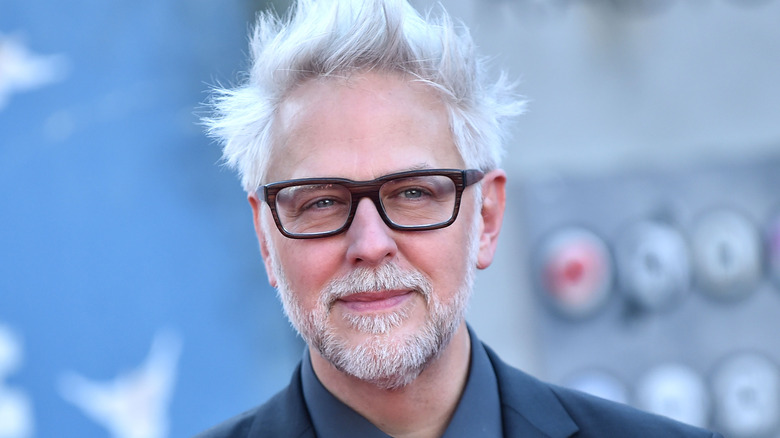 DFree/Shutterstock
Being outspoken about politics comes with risk in Hollywood, and it led to one of Marvel's biggest scandals. James Gunn's criticism of conservative commentator Ben Shapiro and then-president Donald Trump led to people unearthing decade-old tweets where the "Guardians of the Galaxy" director made a series of grievously offensive jokes. For a time, it looked like his critics had won, as Disney responded to the controversy by firing him. "The offensive attitudes and statements discovered on James' Twitter feed are indefensible and inconsistent with our studio's values, and we have severed our business relationship with him," the Mouse House said (via Deadline).
Warner Bros. was quick to swoop in and hire Gunn to direct "The Suicide Squad." Disney ultimately had a change of heart, helped perhaps by Marvel star Dave Bautista's staunch support of Gunn: He tweeted that it was "pretty nauseating to work for someone who'd empower a smear campaign by fascists." Gunn's firing and eventual reinstatement inadvertently reshaped the entire comic book movie industry. After the critical success of "The Suicide Squad" and the HBO Max series "Peacemaker," Warner Bros. put Gunn in charge of a whole new DC slate alongside producer Peter Safran. He's essentially DC's Kevin Feige these days, a remarkable turnaround for a man who came very close to being canceled in Tinseltown.
1. Whitewashing in Doctor Strange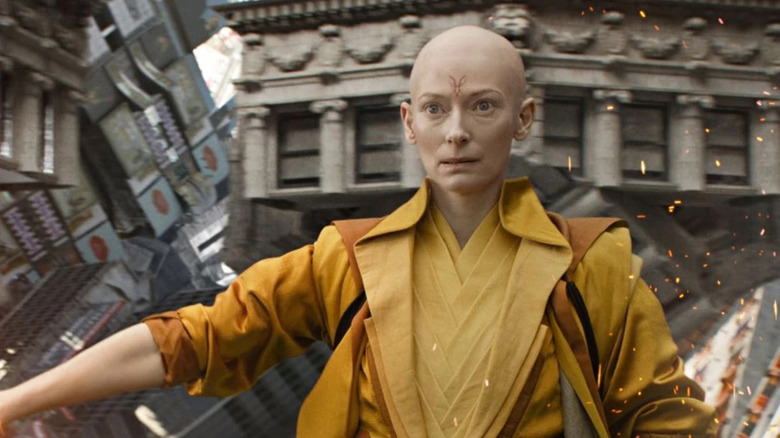 Marvel Studios
Marvel had already caught plenty of flak for its apparent resistance to making a Black Panther movie, so it wasn't a good look when the studio cast a white actor (Tilda Swinton) to play an Asian character in 2016's "Doctor Strange." At the time, Kevin Feige defended the move, as he felt the character of The Ancient One — created in the 1960s — was a challenge to translate to the screen.
"We didn't want to play into any of the stereotypes found in the comic books, some of which go back as far as 50 years or more," Feige told Deadline ahead of the film's release. "We felt the idea of gender swapping the role of The Ancient One was exciting." He also pointed to the casting of Black actor Chiwetel Ejiofor as the traditionally White villain Baron Mordo, and Asian actor Benedict Wong as Doctor Strange's ally Wong.
Years later, Feige would completely change his tune and admit that whitewashing the role of The Ancient One was a mistake. "We thought we were being so smart and so cutting-edge," he told Deadline in 2021. "We're not going to do the cliché of the wizened, old, wise Asian man. But it was a wake up call to say, 'Well, wait a minute, is there any other way to figure it out? Is there any other way to both not fall into the cliché and cast an Asian actor?' And the answer to that, of course, is yes."