How Armor Wars Went From Disney+ Series To MCU Movie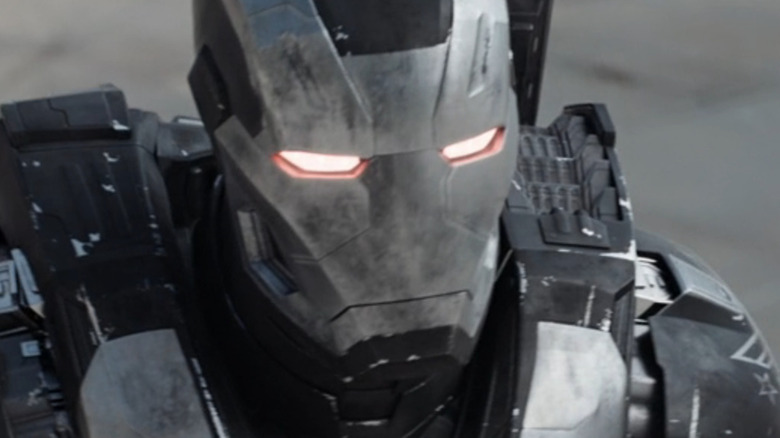 Marvel Studios/Disney+
In late September of this year, Marvel Studios made Marvel Cinematic Universe fans excited by announcing that the planned "Armor Wars" series on Disney+ was being upgraded into a full-length theatrical film. Though no director has been attached to the project, the series' writer will remain aboard for the movie. Don Cheadle will continue to star as James "Rhodey" Rhodes, also known as War Machine.
Ever since the MCU went all-in on streaming series, starting with "WandaVision" in 2021, the boundary between big and small screens has been somewhat amorphous. Huge blockbuster movies sit alongside six-episode miniseries that all share the same narrative universe. One way to conceive of the recent MCU release strategy might be to compare it with the way Marvel Comics approaches print releases, with the Disney+ shows serving the same purpose as individual comic book series, and theatrical films serving as major crossover events.
In the comics, "Armor Wars" was a seven-issue "Iron Man" arc, meaning it would have made sense to shoot it as a streaming series with each episode covering roughly one issue of the comic, even if the plot differed due to being set in the MCU. The decision to pivot "Armor Wars" into a full movie, then, may signal that Marvel wants to upgrade the MCU incarnation of the story into a tentpole event. There's also speculation that "Armor Wars" will intersect with the plots of "Ironheart" and "Secret Invasion," which means it may contain elements that strain a TV budget.
Lending credence to that theory is one of Marvel's top executives, who provided some insight into what fans can expect from the "Armor Wars" movie in a recent interview.
Armor Wars grew too conceptually large for a TV series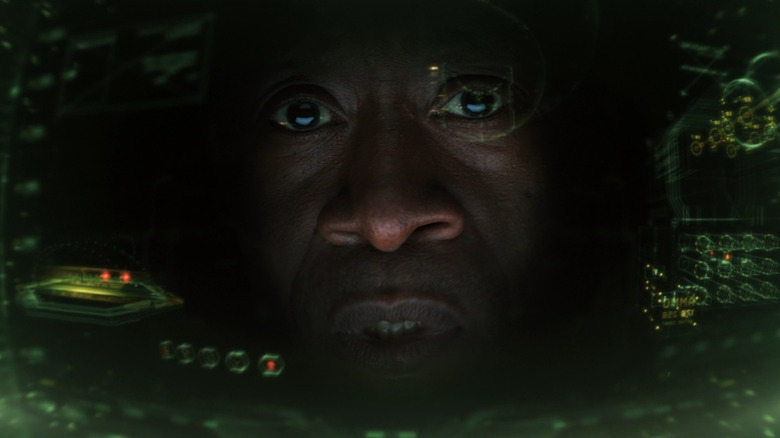 Marvel Studios/Disney+
Speaking on the podcast "The Town with Matthew Belloni," Marvel VP of Production and Development Nate Moore explained some of the thought processes behind the decision to upgrade "Armor Wars" from a Disney+ series to a feature film. Moore has been a producer on MCU projects since "Captain America: The Winter Soldier," and most recently worked on "Black Panther: Wakanda Forever," so his insight into the matter, though hard to verify, comes straight from the source. And according to Moore, the decision to make "Armor Wars" a movie mostly boiled down to cost.
In regards to the "Armor Wars" upgrade, Moore said, "There were some great ideas that were coming out for that show but that, to be quite honest, felt too big for that show." Those big ideas required even bigger funding according to the producer, especially for a project that will rely so heavily on special effects to depict various Iron Man armors and that must also honor the legacy of Tony Stark (Robert Downey Jr.). "Our Disney+ shows are awesome, and we love them, but the budgets are not the same as the features. That's no secret," Moore said, later adding, "We realized as a feature, not only can we get into some of the beautiful imagery that is from publishing, and there's certainly [beautiful imagery] in 'Armor Wars' run, but also there's ways then to leverage the ideas of that movie and affect other movies down the line."
Certainly, after a decade in the role of James Rhodes, Don Cheadle is long overdue for a movie of his own. Moreover, one of the MCU's strong suits has always been its ability to reconstruct itself on the fly, just like Stark's Iron Man suits. No release date is set for "Armor Wars" as of this writing.