Star Wars: Kathleen Kennedy Addresses The 'Shelved' Rogue Squadron & Kevin Feige Films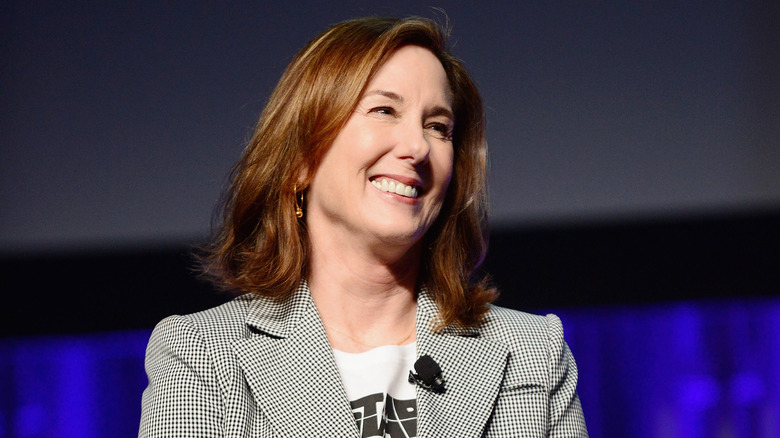 Gerardo Mora/Getty Images
Disney and Lucasfilm's annual Star Wars Celebration kicked off in London on Friday, bringing a slew of announcements for upcoming "Star Wars" films and TV shows, including a new trilogy of "Star Wars" movies. But also of note are the projects left unmentioned during the day's festivities.
Speaking to IGN, Lucasfilm president Kathleen Kennedy cleared up the record on some long-standing "Star Wars" rumors surrounding purported projects in the franchise by Marvel Studios head Kevin Feige and "Wonder Woman" director Patty Jenkins. In 2019, Feige was rumored to have pitched a "Star Wars" movie to Kennedy, and in 2020, Jenkins was reported to be at work on a project called "Rogue Squadron."
Regarding the Feige movie, Kennedy's response is unequivocal: "Star Wars" fans should not expect to see a film set in the franchise from the Marvel Studios architect. In her response, Kennedy characterized the reported Feige film as a baseless rumor. "Kevin Feige's project was something that was announced in the press, or, I suppose, fandom," Kennedy said. "But there was nothing. Nothing ever got developed. We never discussed an idea. As everybody knows, Kevin is a huge 'Star Wars' fan, and if he did come up with something, I would be all ears. But that's never really happened, so it's not an abandoned project. It just didn't happen." As for "Rogue Squadron," though, there is some hope.
Feige's Star Wars is vaporware but Rogue Squadron is still happening, Kennedy says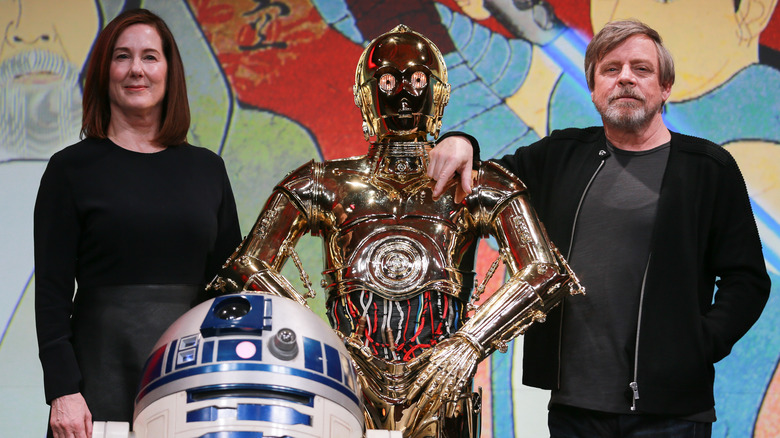 Christopher Jue/Getty Images
Regarding the rumored "Star Wars" project from Patty Jenkins, "Rogue Squadron," Kennedy confirmed that it remains in development while shedding some light on why further details surrounding the project have yet to emerge. According to the Lucasfilm executive, the project is still in the talking stages as top figures debate whether it would be best suited for the big or small screen.
"'Rogue Squadron,' that definitely is something that we still talk about," Kennedy said. "Whether it's a movie, or whether it ends up being in the series space, that's definitely something."
As suggested by its title, "Rogue Squadron" would tell the story of the pilots who served in the elite X-Wing unit of the Rebel Alliance that aided Luke Skywalker (Mark Hamill) in taking down the Death Star during the events of "Star Wars: Episode IV – A New Hope."
As Disney ramps down the focus on streaming that defined the worst years of the COVID-19 pandemic, the internal debate over whether to forward "Rogue Squadron" as a movie or series makes sense. The project would likely feature an ensemble cast, making the prospect of exploring each of its characters more suited to the small screen.
Even as once-and-future Disney CEO Bob Iger tightens the belt, having laid off a staggering 7,000 workers in the name of cutting operational losses related to streaming, "Star Wars" will continue to have a life on Disney+, and many of the announcements from London today focused on upcoming streaming series — such as "Ahsoka" and "The Acolyte."