Star Wars: The Acolyte First Footage Revealed And On Track For 2024 Debut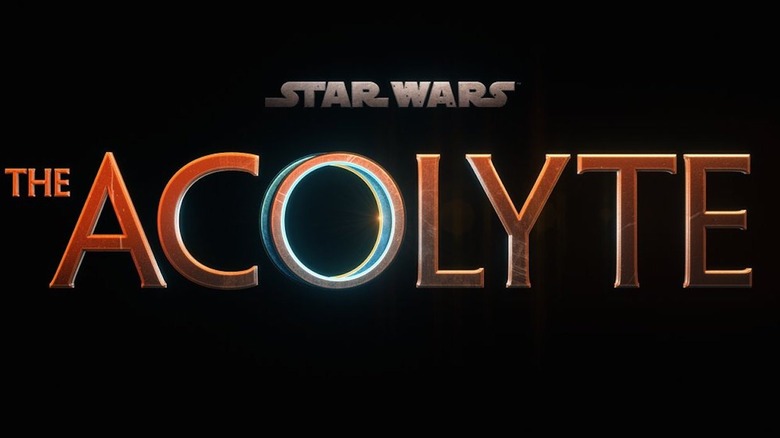 Lucasfilm/Disney+
While the Lucasfilm Studio Showcase panel is done and dusted, one preview in particular earned a wild reaction: the first fresh look at "The Acolyte." The upcoming "Star Wars" series is set at the end of the High Republic era (prior to the film prequels) and takes us to the dark side of things for a change.
"This is when the bad guys are outnumbered," explained showrunner Leslye Headland. "They are the underdogs." That certainly comes across in the preview, which sees very few red lightsabers on display and a whole host of Jedis firing up their iconic weapons for what looks like an action-packed series. Between Lee Jung-jae being the stoic teacher and Carrie-Anne Moss applying her "Matrix" training in a galaxy far, far away, this might be the show some fans are looking for.
Appearing to wield slivers of tension from "Andor" and lightsaber action to match some of the most intense animated battles, the "Acolyte" footage feels full of all the mysticism that fans love about the Jedi order, with a strong cloak-and-dagger element. Well, robe-and-lightsaber.
The Acolyte footage is armed and dangerous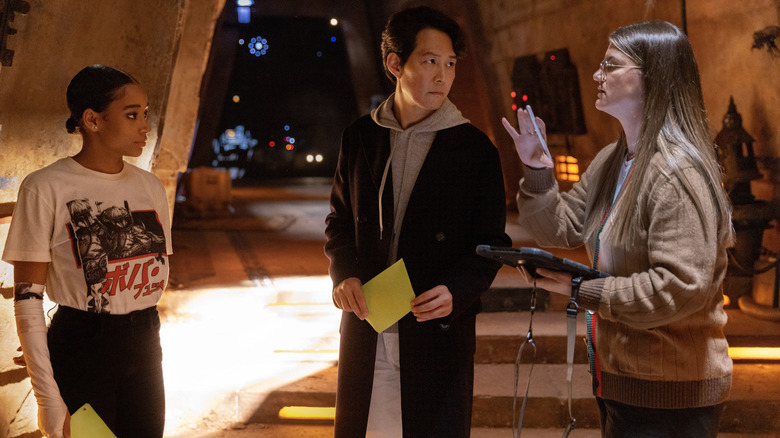 Lucasfilm/Disney+
Promising "lots of Jedi," Leslye Headland expressed her absolute joy at telling a story that is set the furthest back on the timeline we've ever been in live action. She also revealed that the show's points of reference were taken from the same cornerstones George Lucas originally built his Empire on. Akira Kurosawa's films were a clear stepping-off point; from there, it was a hop, skip, and Force push into what is on the way.
Opening with younglings all learning the ways of the Force, here, Lee Jung-jae's teacher is already dominating the snippets shown in the preview. "The Force is powerful," he tells his students intercut with Carrie-Anne Moss' character going ham on a masked attacker. "It is power we must respect." By the looks of things, we're certainly going to see this power out in full force when it arrives on Disney+ in 2024.